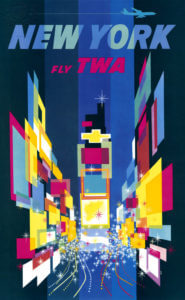 I found that going through some of the collections and having discussions on the work exhibited was a real eye-opener on how work was produced and how we have moved on in terms of design, materials and processes. However, there was an item of work that stood out to me especially once finding out the date in which it was produced.
I was drawn to David Clines 'New York' travel poster which he produced in 1956. The concept behind this advertisement was so intriguing to me due to it being so ahead of his time. I did further research into travel posters and advertisements around this era and when comparing Cline's work to other poster, his work was extremely contrasting. This is because other posters consisted of 3 or 4 colours, place names and a directly linked image to the country or city. Where Cline's work differs is through the use of layers, colours and shapes to depict a country or city, in this case being New York.
Here are some examples of posters produced during the 1950s: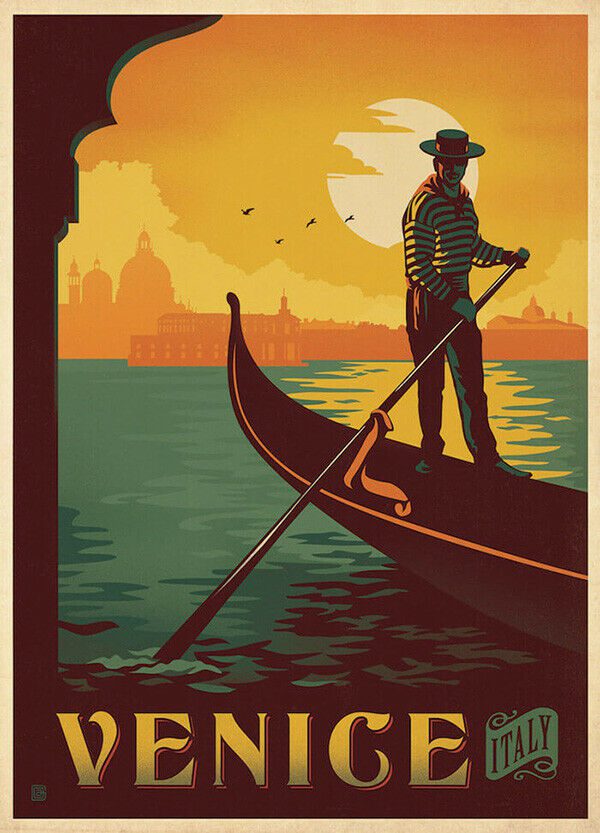 I would describe this specific piece of Cline's work as a "controlled mess".  Intentional because Times Square in New York is an extremely hectic place, Cline has used multiple different colours in layered shapes to represent the vibrant advertisement boards and shop windows as well as dotted lines to depict bust traffic on top of this.