Sue Walker and Josefina Bravo have produced guidance in the form of a toolkit and a dataset for the design of instructions to support home and community diagnostic testing. This derived from the AHRC-funded Covid Rapid Response project 'Information Design for Diagnostics: Ensuring Confidence and Accuracy for Home Sampling and Home Testing'. The work was also support by funding from the University of Reading's Rapid Response Policy Engagement funding from Research England, which enabled consultation with research users and implementors of the toolkit.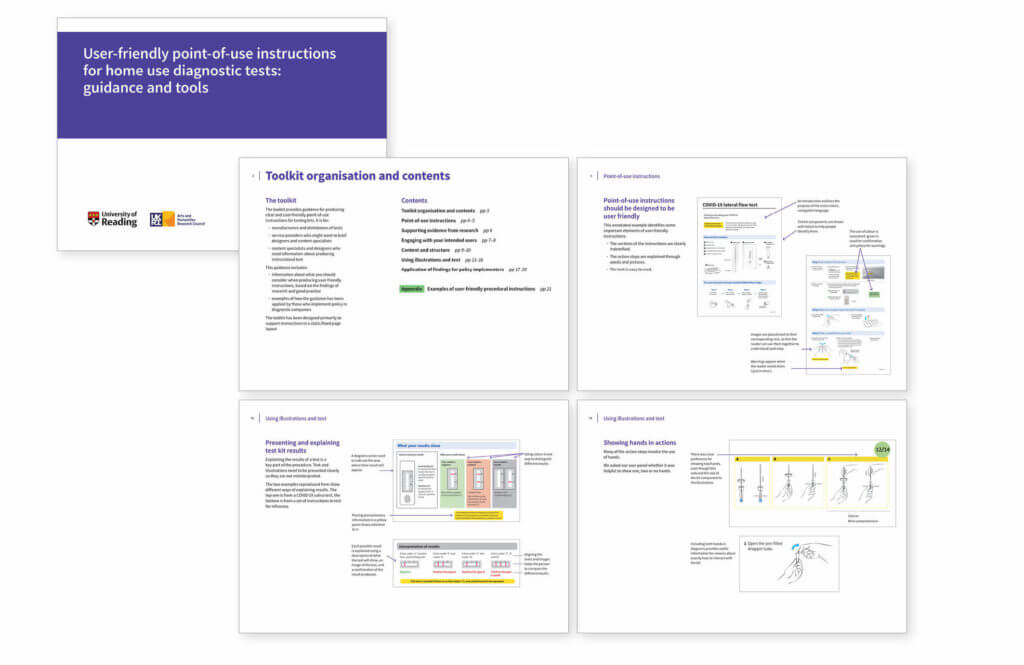 User-friendly point-of-use instructions for home use diagnostic tests provides evidence-based guidance and tools for manufacturers of tests, service providers and content and design specialists who produce instructions to accompany diagnostic tests for home and community use.
The toolkit, organised in 5 sections provides guidance on writing, visual organisation and how to engage with your users. A related data set includes templates and illustrations for download and use.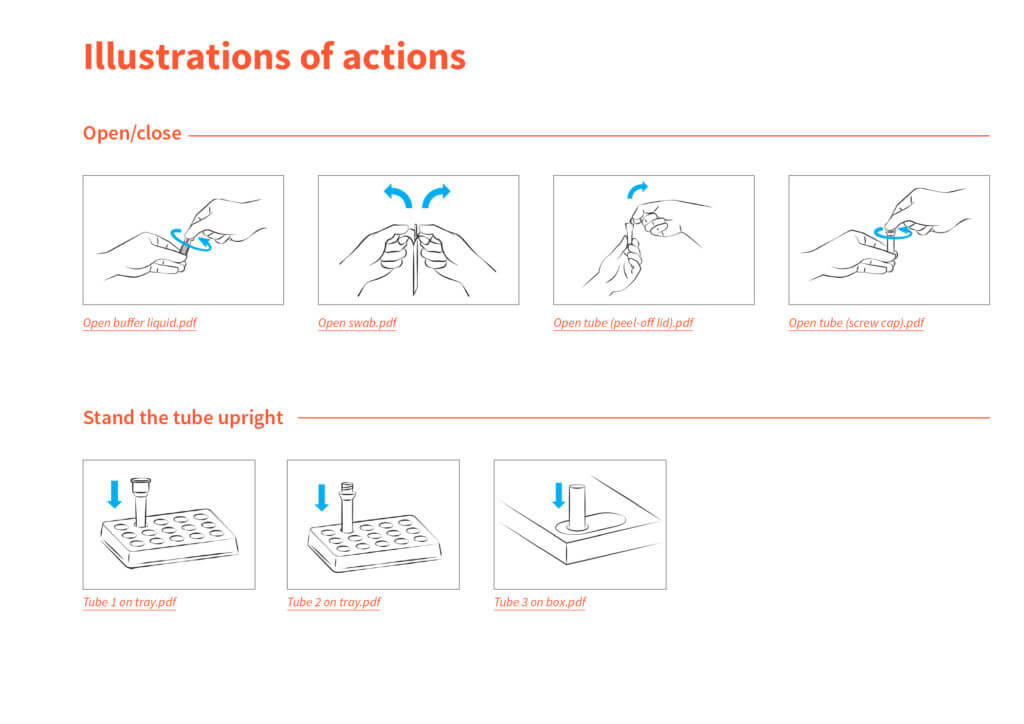 An open-access account of the project is in Information Design Journal doi: https://doi.org/10.1075/idj.22011.wal