For my photoshop task we were asked to make a podcast cover for graphic communications. This was my first time using photoshop, so it was a challenge to begin with, and I had a few designs to start off with, that in all honestly looked very childish, simple, and I was not a fan of them. So I decided to go for a design that was a bit more simplistic in hopes, that while I'm still learning, simple would look more professional. I went online to look at other podcast designs for a better idea, and looked at graphic design posters as well to try and help with some inspiration. I came across a photo of a small podcast mic, and thought I would incorporate that into my design, and decided on a simple pattern behind it using just the shapes tools. I went for the circular pattern behind, as the circles could look slightly like sound radiating off the mike, and I think with the colours it looks slightly vintage, with a 60s, 70s kind of vibe to the cover.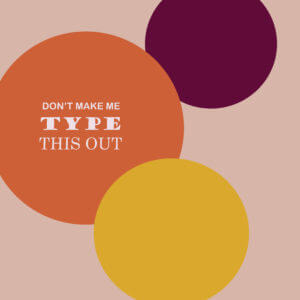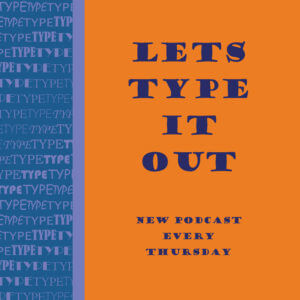 Above you can see my two trails designs, it was my first time using the software so they are quite simple, especially the one with the circles, where i was just testing out what I could do with the software and how it worked. While I was not keen on this design it did defiantly help to inspire my final product, taking from it the colour scheme, and the circle kind of pattern. My second design was to look almost like a book cover with various fonts to the side, while I liked the idea of this design, I was not happy with the final product, and thought it looked a bit childish, I also don't think the colour complimented each other in the end, maybe with the right colours this design could have worked, but I also struggled to find some more elegant fonts in photoshop as well. Despite the fact I feel this design was not particularly good, I did end up using the type face that I used for the heading.
When it came to colour scheme, I wanted to use colours that complimented another, and with it being autumn, ended up choosing some warm tones, of yellows, orange, purple. When I cut out the mic, I actually ended up using the outside part that I had cut out, layered it on top of my coloured pattern, so that the colours only shone through the mic, and the rest would be muted, allowing my text and title to stand out. I'm a big fan of record design and covers, and in fact have a large collection at home, so did look to them for some inspiration, with my Photoshop skills still being quite limited, I couldn't yet create something like my favourite designs and covers but thought it was a reasonable start. I also liked working with a square base for design, as it is slightly unusual, but very common in podcast and music, I really hope we get a few more projects like these, to experiment with advertising something as well, as a cover is a form of advertisement that contributes to the consumer picking your product, or in this case, podcast.
Choosing a title and a font, I chose the name 'Type It Out', as a play on for the common saying 'talk it out', its simple and easy to recognise for people, and clarifies that the show will be about type and font. Below the bottom of the mic I wrote 'graphic communications' just for added clarity, as my design is very simplistic. I also changed the font, the title font, is bold and eye-catching, and has a slightly old fashioned look to it, with the added details, so went for something minimum for under the mic, and to give the title the forefront in the design. Chose for both pieces of text to also be in white to add contrast to the design, and again help them to stand out. I think I could of added something more about typography to my design, as perhaps an image would have made it slightly clearer what the podcasts subject was, however the title, and sub heading below the mic I think explains it well enough, and both are quite bold to create a hierarchy in the design. I also layered the text so it ever so slightly went on top of the mic, making sure it was in the foreground, and liked how the cross over looked.
I was quite happy with the end result of my podcast cover, however I hope with time to become more familiar with photoshop, and would have liked to have used my own photography, then edited a cover out of that for an extra challenge, to find and compose the right photo for a cover. I think the simplistic design did managed to work in my favour of looking more professional, rather than setting myself too challenging a design as I tried previously with my first couple attempts, and it looking quite cheap.
In conclusion I enjoyed learning the different software's, and enjoyed the task using illustrator as well, to explore my designs further it would've been nice to see them in a few different colour swatches, perhaps this time in some cool tones, although I liked the fact that I had an autumnal theme, and the warm colours also gave it that 60's look. I will definitely try improving my skills with a bit more time, and try to source some more videos and tutorials on YouTube, perhaps editing more photos, and learning how to manipulate and photos and colour swatches a bit better.