This July, Rachel Warner and Emily Allbon presented their project 'Freeing Liberty through information design' at the International Conference on Typography and Visual Communication (ICTVC). Their project focuses on designing information on our civil liberties, provided by Liberty. Liberty gave Rachel and Emily a challenge: to identify how information design might help to make their online legal information advice more accessible, useful, and understandable. At the conference, initial ideas were presented for information on:
Stop and search – a downloadable online checklist to use when faced with a stop and search event
Police complaints – a flowchart that aims to communicate the steps and roles involved in the police complaint process
Immigration – the use of illustrations to accompany text to acknowledges experiences and emotions
The project continues to develop, with future plans for workshops with information users, legal experts, and advisors. So, watch this space!
Design process: sketching out the police complaints process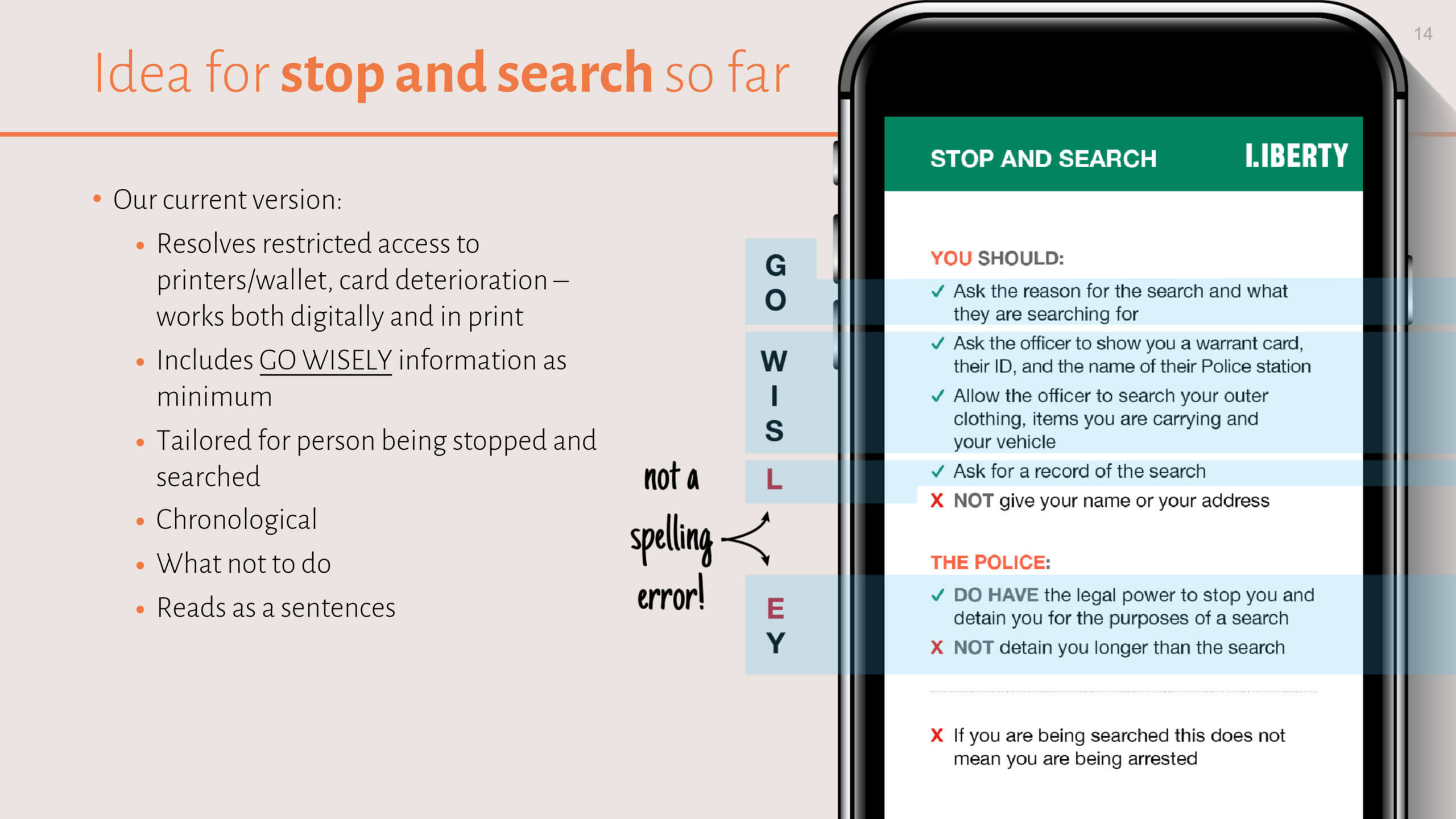 Initial ideas: draft solution for stop and search information