THE FINAL CREATIVE IMAGES: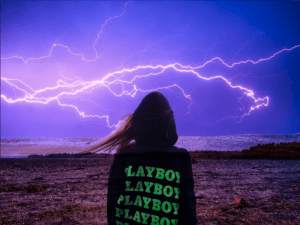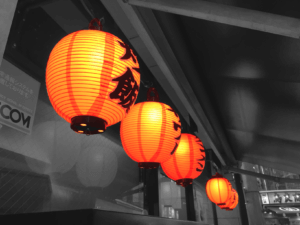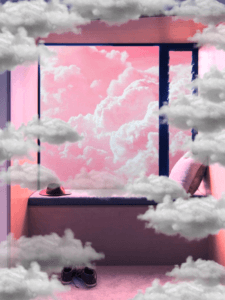 DESIGN IDEAS & PROCESS:
POST 1: New Background.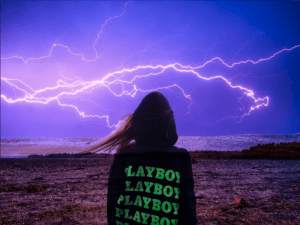 For the 'New Background' image, I was aiming for a bright, bold background and a dark coloured foreground. I wanted the background to be obvious that it had been replaced but also blend with the foreground picture so it looks as though it still belongs there. To achieve this effect, I used an image of purple and blue lightning, I wanted the image to still be realistic but also slightly altered. To create this image I removed the original background from my own picture using a clipping mask. I then added in the lightning background and added a 'hard vivid' filter on both of the images so the background would blend with the picture. When applying the filter 'Hard light' to the photos, It changed the opacity of the hoodie on the foreground photo so it was slightly see through, although this was unintentional I still quite like the outcome of the effect. I am proud of the final outcome and think the neon blue and purple create a striking visual.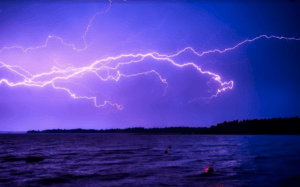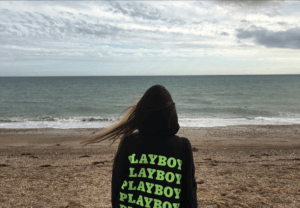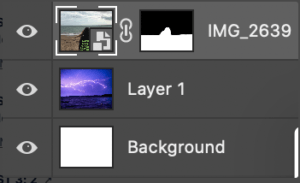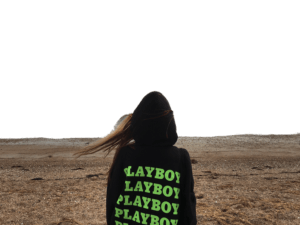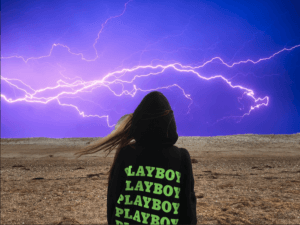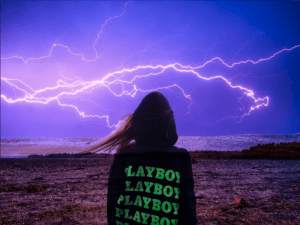 POST 2: Black and white with colour.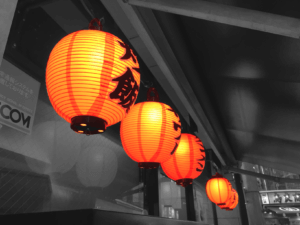 For this image design I wanted to create a striking and eye-catching effect using a bright colour and a contrasting  black and white background. To create this effect using photoshop; I created two layers and applied a black and white filter. I erased parts of the second layer (the black and white layer) where I wanted the colour to show through. I think the outcome of the final design is strong and bold; the colours work well together to create this effect. I like how the orange colour of the lanterns 'pop' against the background.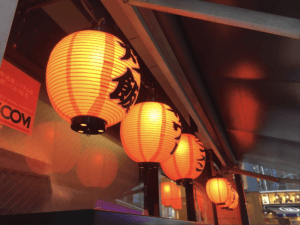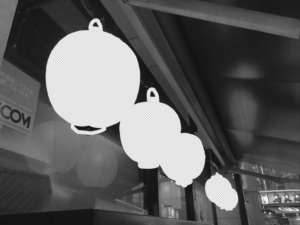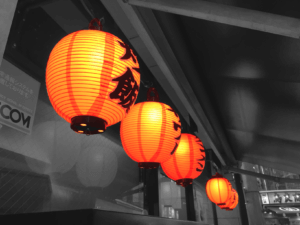 POST 3: Altered reality.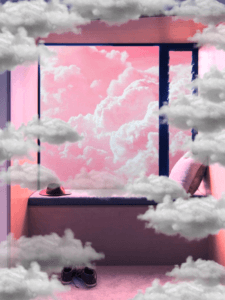 For this design I wanted to create a 3D, altered reality effect. I wanted it to look as though the clouds were coming in through the window, I also wanted to create 'dream like' connotations. I achieved this by using soft colours such as light pink and white. To create this altered reality effect, I used a clipping mask on the window image cutting out the window background and replacing it with a pink cloud background. I then added in cloud images in a random order around the border of the photo to create the illusion that the clouds were escaping out of the window and into the room. I added a colour balance to the window image so it matches the soft pink tones in the background. Overall I am happy with the final outcome as it creates the desired dream like effect.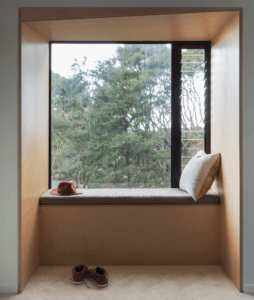 Original window sill image from google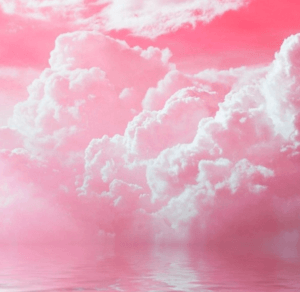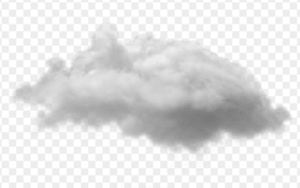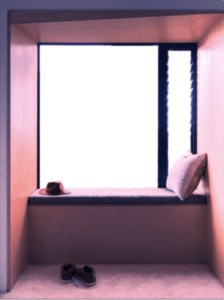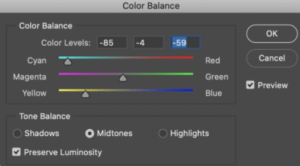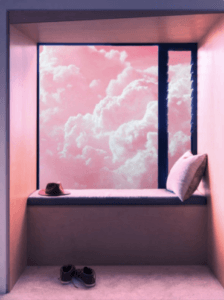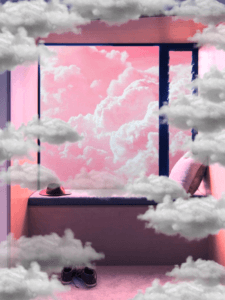 SOFTWARE TUTORIALS:
To help me create all three of these image designs on photoshop, I used tutorials recommended to us from Adobe and videos from YouTube. I have a basic understanding of the tools on photoshop but I am not that confident on how to use a majority of the tools. These videos helped me build my confidence when using photoshop tools used to create the three creative images.
When creating the 'New background' and 'Altered world' images I used the below clipping mask tutorial to help guide me and I have learned a lot about this process as a result. I now know that using a clipping mask helps control the visibility of a layer, It allows parts of the layer to be shown whilst other parts are see through. It also allows for better visibility accuracy, helping to create a polished finish. I will use a clipping mask in future projects. I would also like to use this tool on more complex images which will  help me develop my skills further. Creating these images also helped me develop my erasing skills, this was especially relevant when creating the 'black and white with colour' photos and has helped me focus on practicing my accuracy. During the creation of these images, I enjoyed learning new skills on photoshop. The task allowed me to experiment with different colour filters and colour balance as is shown in all three of the images.
I enjoyed creating these images and hopefully I will continue to develop on my creative images skills and use my new skills in future projects. I would especially like to practice more 'altered reality' and 'new background' styled images.
RESOURCES FOR RESEARCH AND INSPIRATION:
I took inspiration, especially with colour, for the designs from pictures I found on instagram and Pinterest. I also used images from Pixaby, Google images and my own images to create these designs.
POST 1:
I took colour inspiration for the first post (first created image below) from galaxy themed pictures I found on Pinterest and instagram. I originally wanted to replace the sky with a galaxy background but came across a picture of lightning on pixaby which I decided to use instead as I thought It would look more striking. The three images below were my main inspirations for the first design, I liked the mix of dark and light colours used in all three of the photos which I wanted incorporate  in my design. I was also aiming to create similar  'outer space' and 'mystical' connotations that these images convey. The last photo also inspired the third post that I created.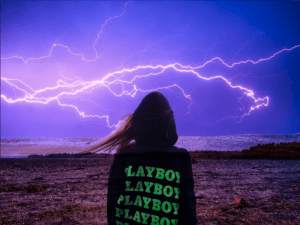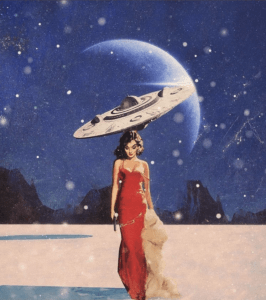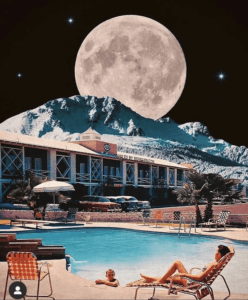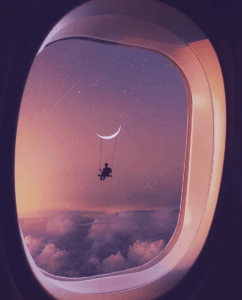 POST 2:
Before creating the image below (second created image), I looked at a few of my peers work and images from google for inspiration. I chose one of my own images with bright colours so when turned to black and white the colour would standout and 'pop' creating a similar effect that the images below convey. I chose to use these images as inspiration as they have bold connotations and use simple yet eye-catching colours. Overall, I think any colour in contrast with a black and white background would stand out but I choose to use a photo with orange as It doesn't blend in as easily with the background. I would like to explore this technique further using more complex images.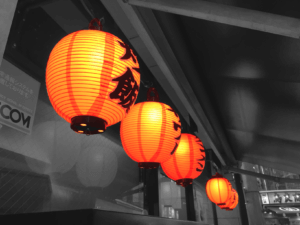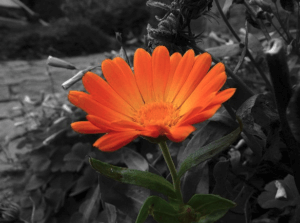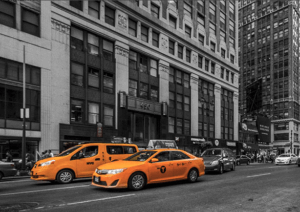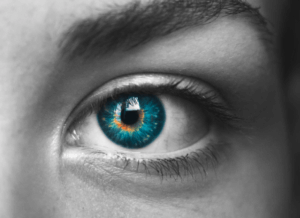 POST 3:
I took inspiration for the third post (Image created below) from the pictures below that I found on Instagram. I wanted to create a dream like altered reality, I achieved this by using soft colours like the colours used in the pictures below. Originally I wanted to create an image similar to the first picture below, however I wanted to challenge myself and see if I could make a 3D illusion (see inspiration 3). The clouds in the pictures below were a big inspiration for my piece, I wanted them to have a pink soft tint to add emphasis that it is an altered reality image.