Lettering in the Environment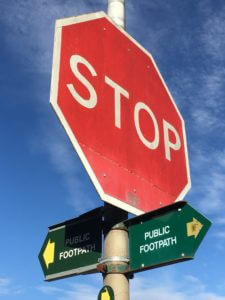 In Eric's lesson we explored the campus for interesting pieces of typography. The powerpoint above the stop sign image has all the photos i took in the lesson. I feel as though i could've arranged them into better categories.
I enjoyed taking photos of different pieces of type around the campus, this activity also helped me explore the campus further. My favourite image i took is the one above, this is because i like the angle it was shot at and also how the bright red of the sign stands out among the blue background making it the focus point of the whole image.