Introduction
The task was to develop creative images by editing them in Adobe Photoshop. In this post, I will explain my design process of the three designs.
Design 1: Use of Adjustment Layers
I chose an image of a stack of pebbles after exploring Pixabay. I used this image for my designs.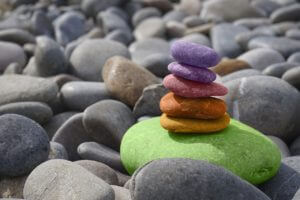 First, I opened the file in Photoshop and adjusted the colour balance of the image. I did this by clicking on Image, then Adjustments and then selecting the Colour Balance option.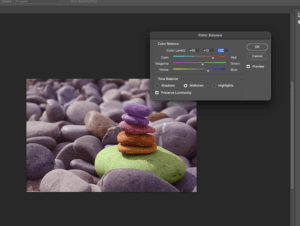 After adjusting the colour balance values, I altered the brightness and contrast of the image. The Brightness and Contrast option is also found in Adjustments.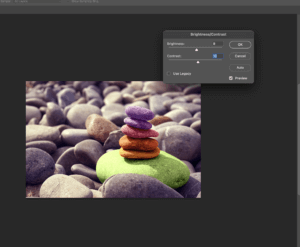 Lastly, I increased the vibrance and saturation of the image. The Vibrance option is found in Adjustments.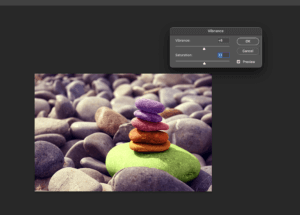 After editing the image, I was pleased with the result as the image was dull and gloomy before.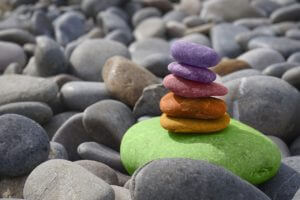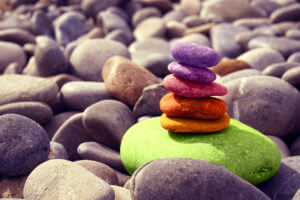 Design 2: Combining Black and White with Colour
For this design, I added a Black and White adjustment layer. It is found in the layers panel, in the fill or adjustment layers option, which is situated at the bottom right corner of the screen.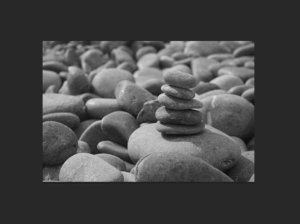 Then I selected the layer mask of the adjustment layer and used the brush tool with black colour to paint over the areas where I needed colour. The black colour reveals the image below the mask, while the white colour adds the mask.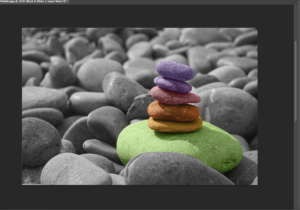 I was quite happy with the final result as the stack of pebbles stood out from the rest of the pebbles.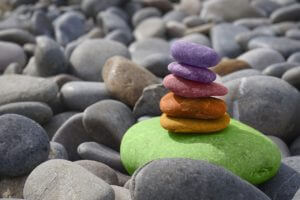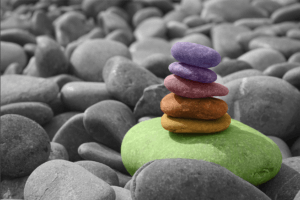 Design 3: Blending Modes
First, I created a new layer above the image. On this layer, I added colours with the brush tool on some of the pebbles.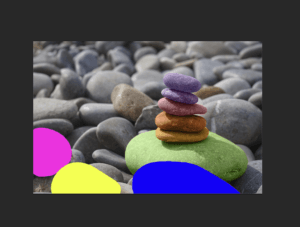 Next, I changed the blending mode of this layer to Overlay. The blending mode options are found in the layers panel, which is situated at the bottom right corner of the screen.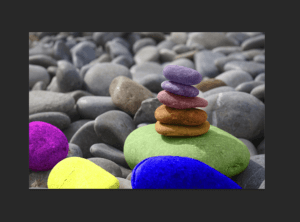 Lastly, I reduced the opacity of the layer so that the colour values match with the colours of the stack of pebbles.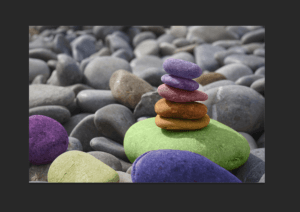 I was satisfied with the result as now some more colour was added to the image.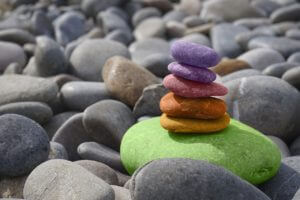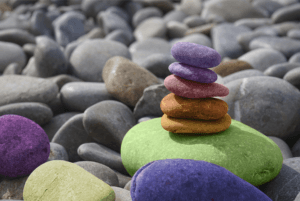 Final Designs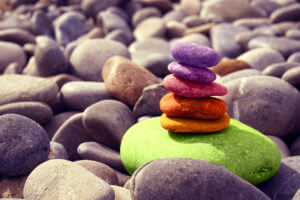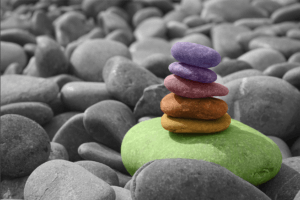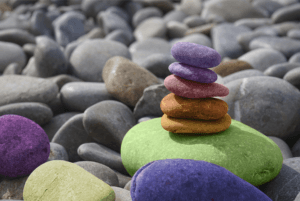 Design Resources
Image: https://pixabay.com/photos/stones-sea-round-pebbles-coast-1372677/
Tutorials: https://youtu.be/EroAHgpsP_I
These tutorials helped me improve my software skills. I discovered all the adjustments layers and blending modes and learnt how to use them effectively. I also learnt about layer masks. These tutorials were very useful for my design process.
Conclusion
During the course of this module, I learnt many new software skills in Adobe Photoshop, InDesign, Illustrator and After Effects like changing the background colour, creating logos, formatting texts, editing pictures, drawing vector images, adjusting image quality, creating gifs, working with layers and many more. The skill I enjoyed the most was animating text in Adobe After Effects. These skills are useful for my other projects as well.