Design ideas and design process
The creative images task brief called for 3 images which used Photoshop to "alter reality". I was inspired by a recent concert photoshoot I did to produce a series of cohesive images which embodied the atmosphere of concerts.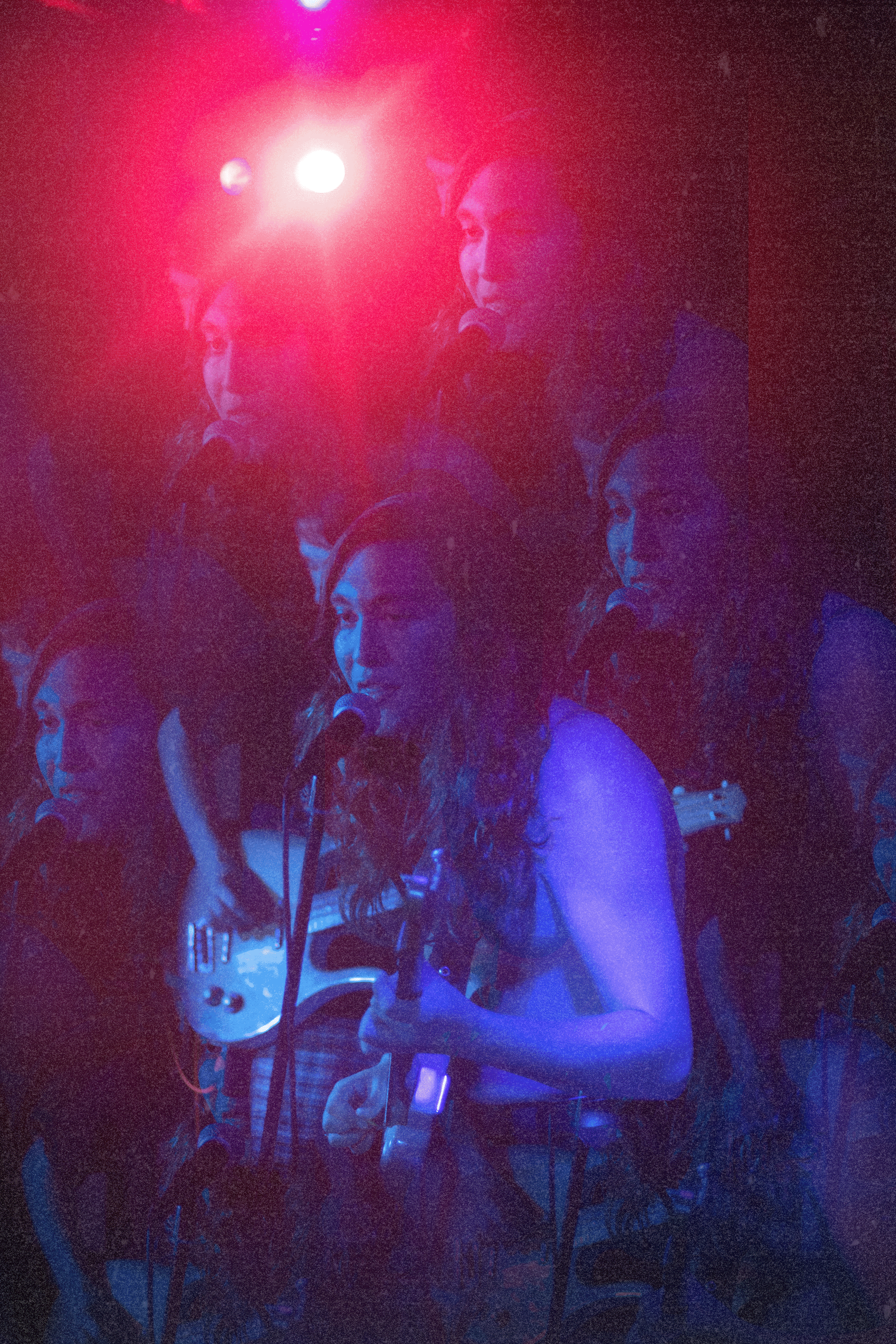 This image uses the clone stamp tool to create a kaleidoscope effect/double vision effect.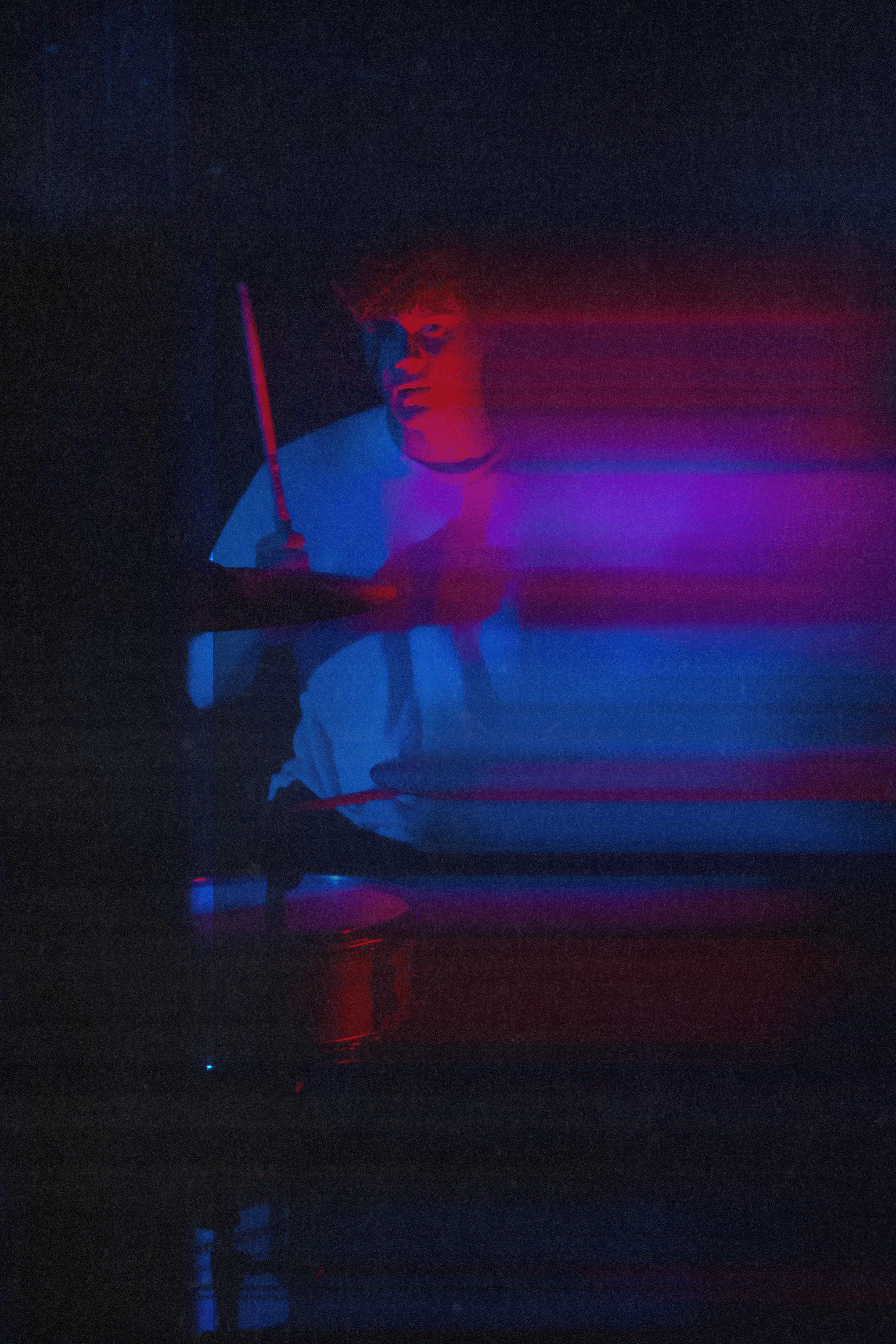 The second design employs the motion blur filter to generate a feeling of speed and movement.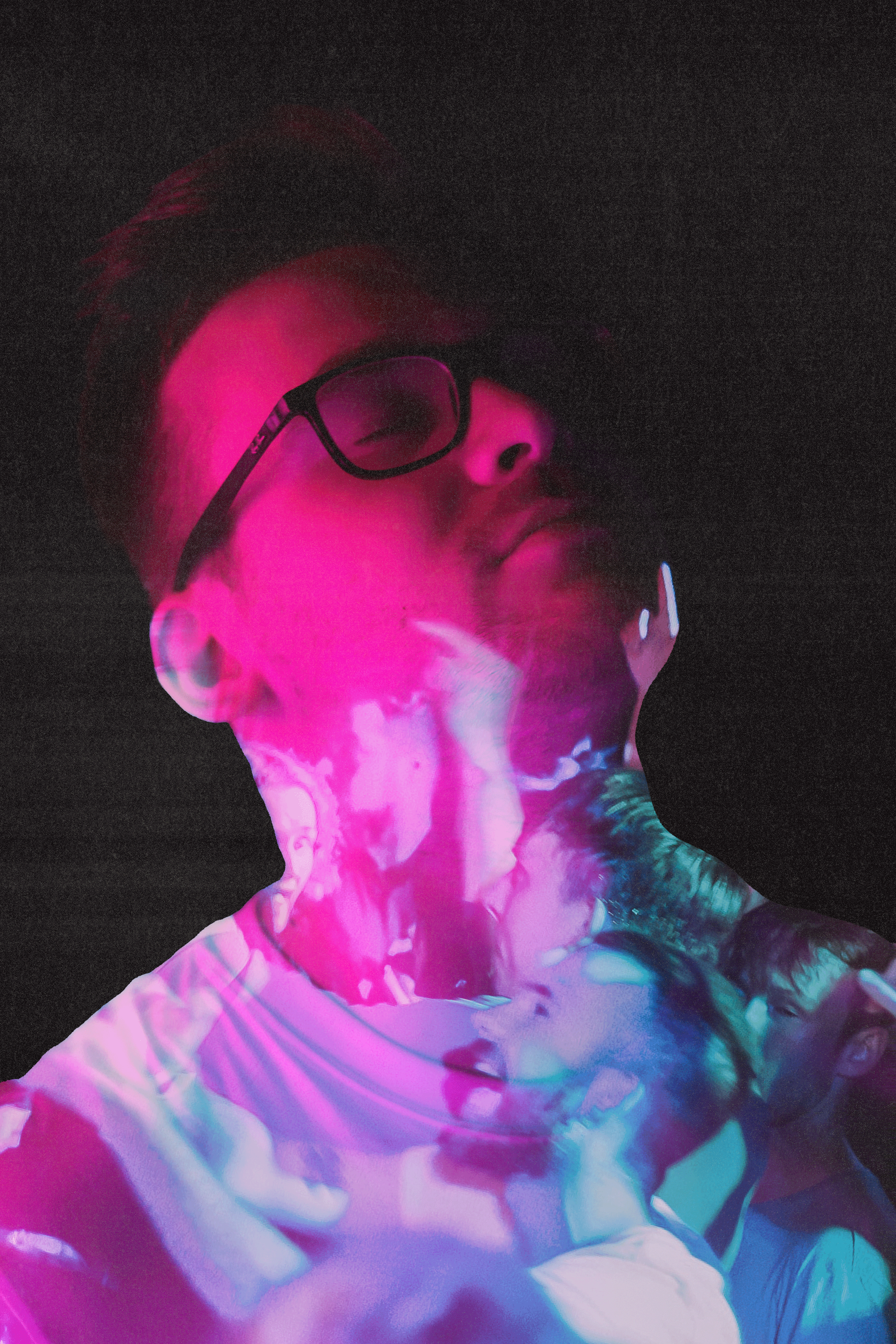 The last image utilizes masks to form a double exposure effect, this allowed me to merge to elements. A close up of a person throwing their head back, eyes closed, enjoying the music whilst contrasted with the raging crowd.
After asking friends and family for feedback, people felt most drawn to the kaleidoscope image. I also felt it was my most effective design idea. To create this design I used the clone stamp tool to reproduce the subjects face again and again in a circle formation. This took inspiration from the iconic Bohemian Rhapsody music video scene.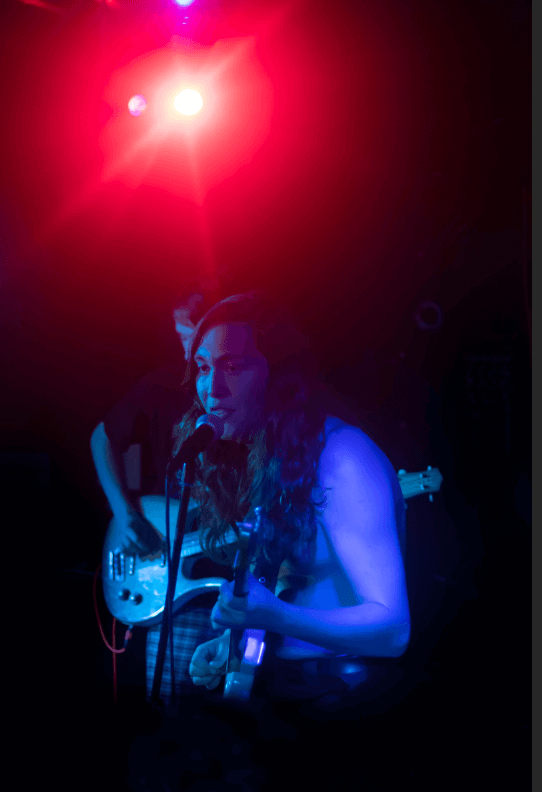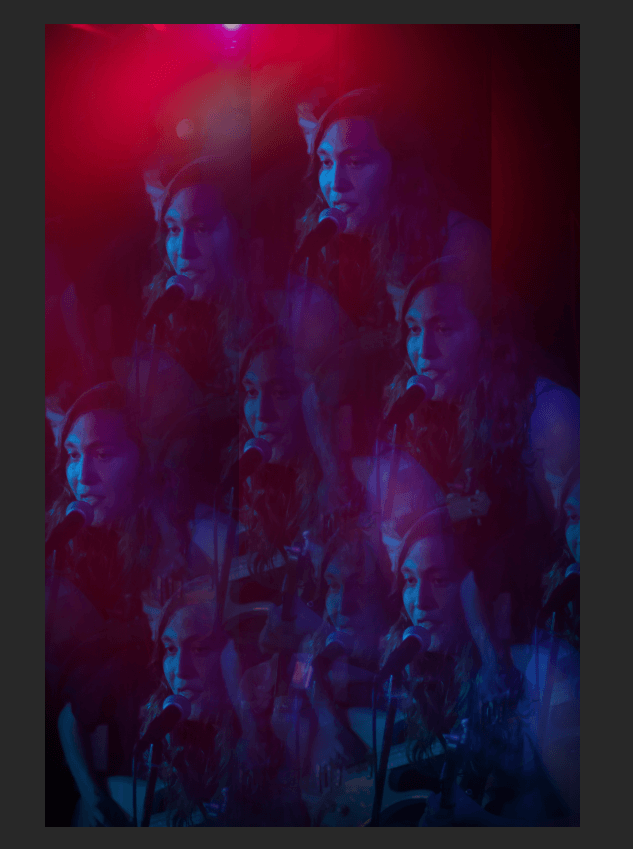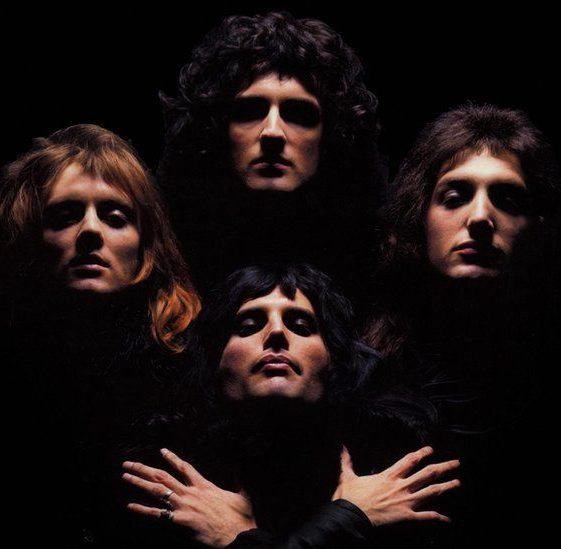 I used a soft edge to make the clones blend into the background and adjusted their transparency. I then set the blend mode of the clones to screen. Once I had my clones in place, I adjusted the colour balance in adjustment modes to make the original subject stand out more than the clones.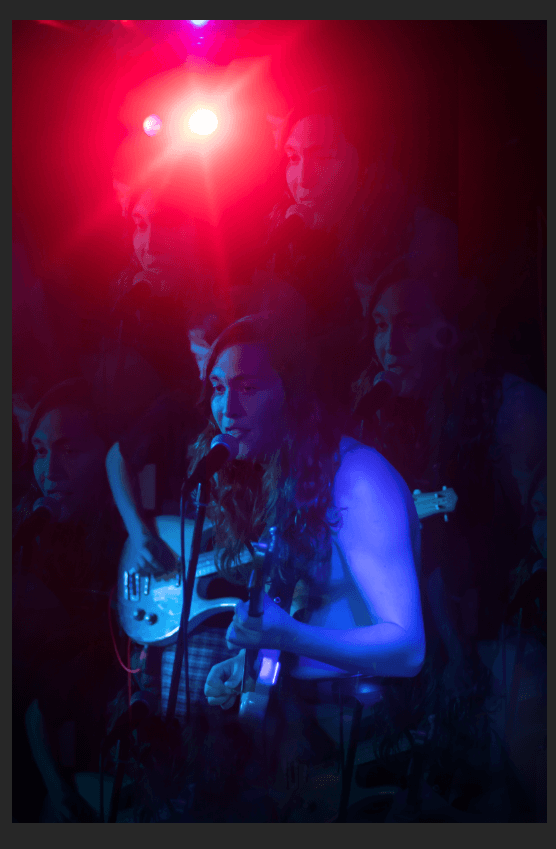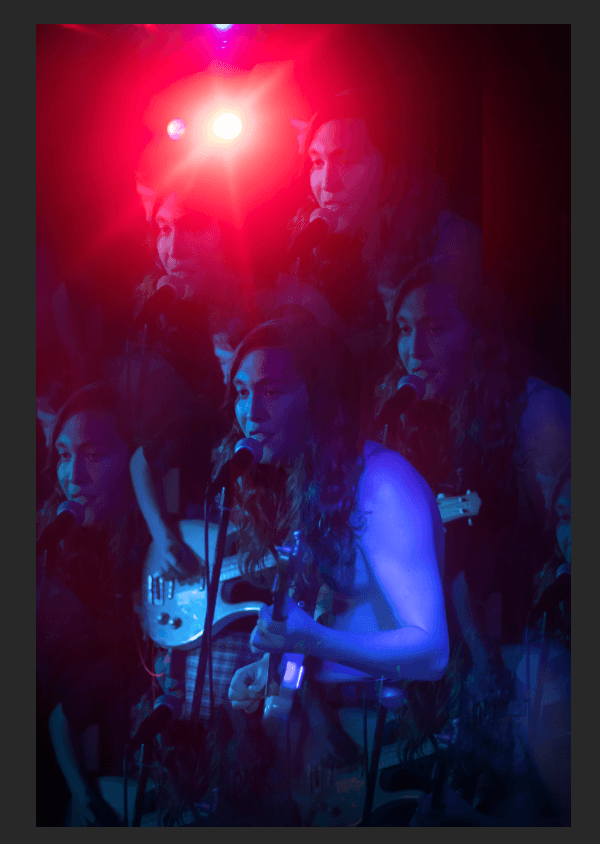 To add a grunge 90's punk effect I overlayed a photoscan copy texture and applied the screen blend mode again. This added some film-like grain and texture.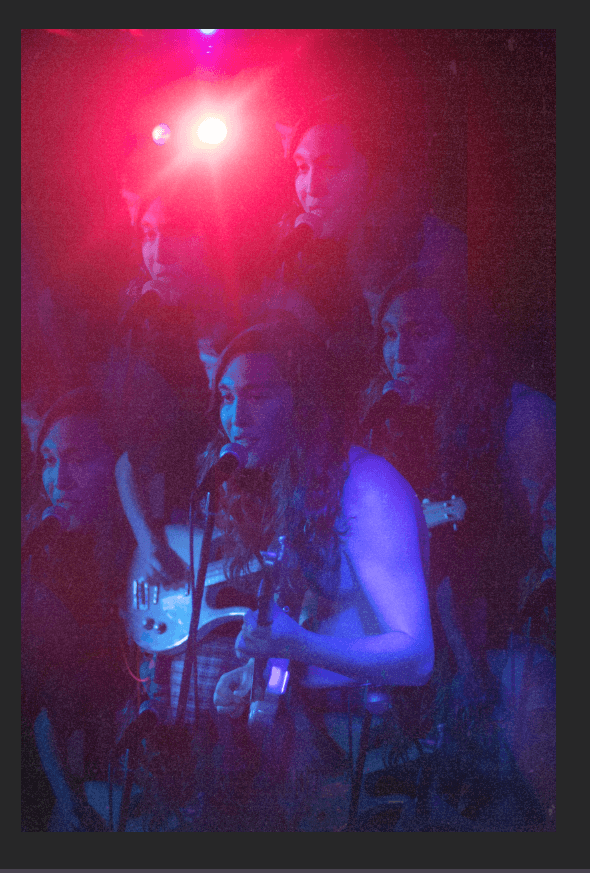 Software Tutorials
YouTube is plethora of priceless information when it comes to Photoshop tutorials. I utilized many videos, facilitating my visions for the 3 designs. A key concept which cam up again and again in my design process was blending modes and how to apply them. I used these in all three images, gaining most of my knowledge from the YouTube video below. The video creator explained how to intuitively apply blending modes in different circumstances and how to recognize which mode works best, which I found invaluable since I had never worked with them before. I've used Phlearn's videos before for other tasks in this module and always find them intuitive and easy to follow.
These two videos were also really constructive. One taught me how to use motion blur to create a sense of motion. Another taught me how to utilize the clone stamp tool. I had never used the clone stamp tool before, yet this tutorial (kaleidoscope effect) made me realize its potential and how quick and easy it makes copying certain parts of an image. This was crucial in my design because it allowed me seamlessly blend copies of my subjects face into the background with the exact same selection.
This last tutorial I used to create a double exposure effect, which is a commonly seen design concept however it was my first time producing one so I found following a YouTube video extremely beneficial. This video explained how to use masks as well as applying blend modes to specific parts of an image. In the future I would like to develop my skills in photoshop to be able to manipulate images in non-destructive manners and also how to incorporate the healing brush as it's  a great tool for performing retouching and object removal such as removing unwanted people from the background.
Design resources and articles

I started off by scrolling through Pinterest and Instagram, searching for inspiration and anything which would spark an idea. After a lot of investigating, I came across one creator who's work really related to the brief of 'altering reality'. Nick Fancher is a photographer and designer from Los Angeles, known for his editorial portraitures and work in the music industry. His work has a kind of alien, abstract surrealist feel to it, which was exactly the type of effect I was looking to achieve in my designs. I was able to relate to his work through his commercial work for music artists and band posters, as they have similar conventions to concert photography and posters.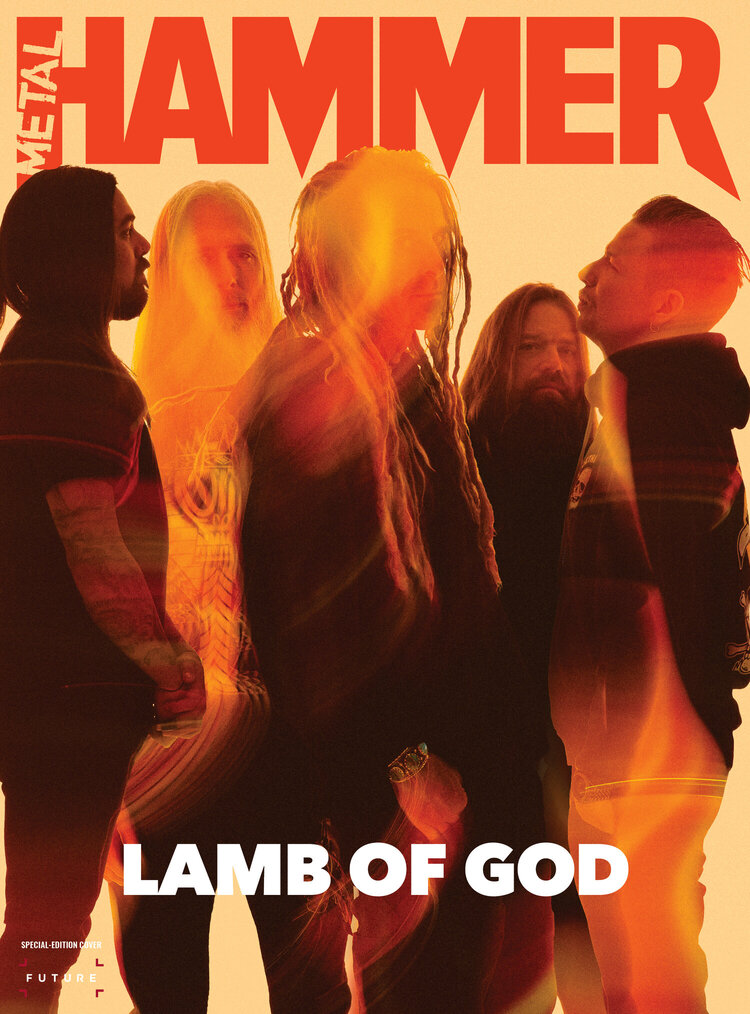 Los Angeles | Columbus Editorial, Music, Commercial Photographer (nickfancher.com)
I looked at his portfolio and blog, where he posted videos and posts showing his process – how he edited his photos and how he navigated his ideas and final choices. I found these blog posts fascinating. They inspired me to push myself to see if I could produce something as surrealist and visually interesting as him. Another resource I found very helpful was a more technical website. 46 Best Photoshop Actions With Creative Photo Effects (tutsplus.com)  was a website I found myself revisiting often to browse the extensive list of creative ways to edit photographic images.
Learning throughout the module
After reviewing my quiz results and comparing my work in the autumn module to the spring module, it was clear that I have grown in confidence using the Adobe Software. I feel able to fully bring my ideas to life, rather than feeling my creativity was being restricted by the software. I have definitely improved my skills in Illustrator as it was something I hadn't ever come in contact with, and my quiz at the start of the module noted that I was still a little behind in that application. Design Skills has allowed me to delight in self-led research and prove to myself that there are enough resources out there to be able to fix problems myself and independently navigate my learning journey.