Brief
After discussing three unusual/interesting facts with your partner, use these to design an 'ideal gift' for them using the 'Double Diamond' design process (Discover, Define, Develop, Deliver) by the Design Council .
---
Initial Ideas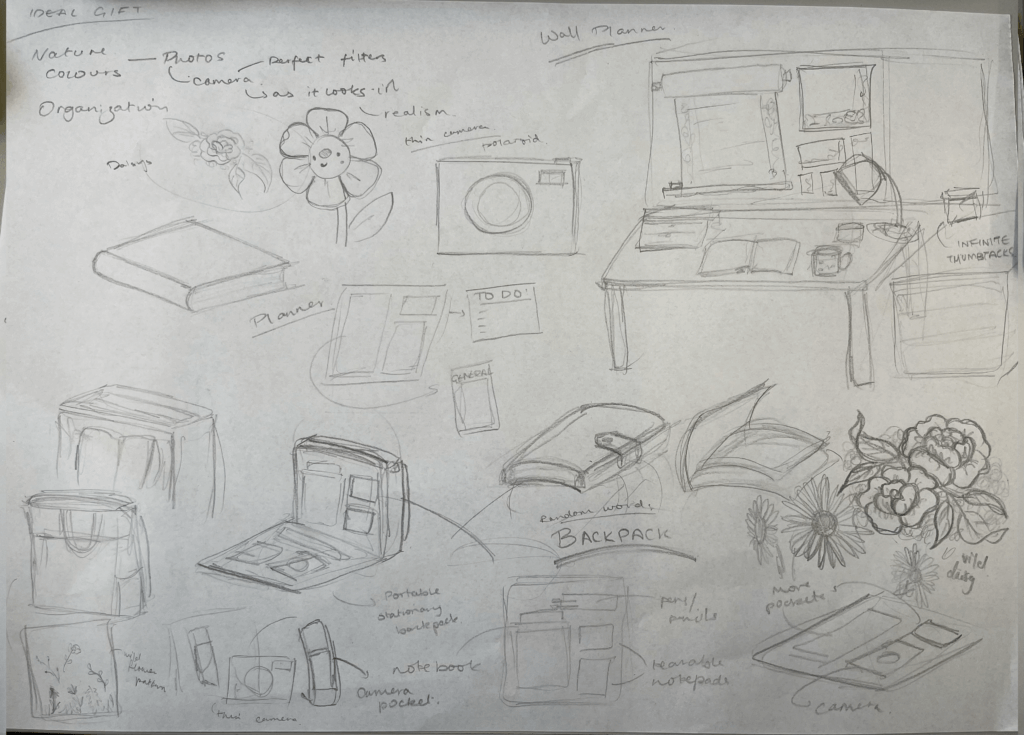 The three facts I was given about my partner were:
She likes things to be organised, yet she herself just uses scraps of paper to make notes
She enjoys nature, the colours of it as well as its forms- and especially taking photos of it
Her favourite colour is blue
At first I considered going down a photography focused route by designing a camera that would take pictures exactly as she wanted. However it was difficult to incorporate the rest of her given facts into this. For this reason I decided to explore the fact that she likes things to be organised. I started this by thinking about the detail that she uses scraps of paper rather than a full notebook. This made me think of a wall planner to go above her desk with rolls of paper and small paper pads of varying sizes that she could tear off and use. To incorporate her love of nature, I added a wildflower design to the notepads to make the gift more visually appealing, and to create an overall theme for it.
---
Development
After finishing this design idea, I used the Random Word Technique so that I could develop this idea even further in more creative ways. The word I ended up with was BACKPACK. To incorporate this into my original idea, I took inspiration from a recently popular tote bag from IKEA which has gained a lot of attention for being versatile and practical. Using this bag as a starting point, I thought of ways to include a planner and camera into design. Rather than taking up the space inside of the bag for these, I thought of adding an extra pocket on the outside of the bad purely to hold small pads of paper, a notebook, pens, and pockets for anything extra. To include the photography aspect, I decided to add a small sleeve on the strap of the bag that could hold a slim camera, for example a Paper Shoot camera. Finally, to address her final fact- her favourite colour being blue, as well as her love of nature, I decided to make the bag blue, and add an embroidered wildflower pattern to it to add visual interest and adhere to her preferences.
---
Final Render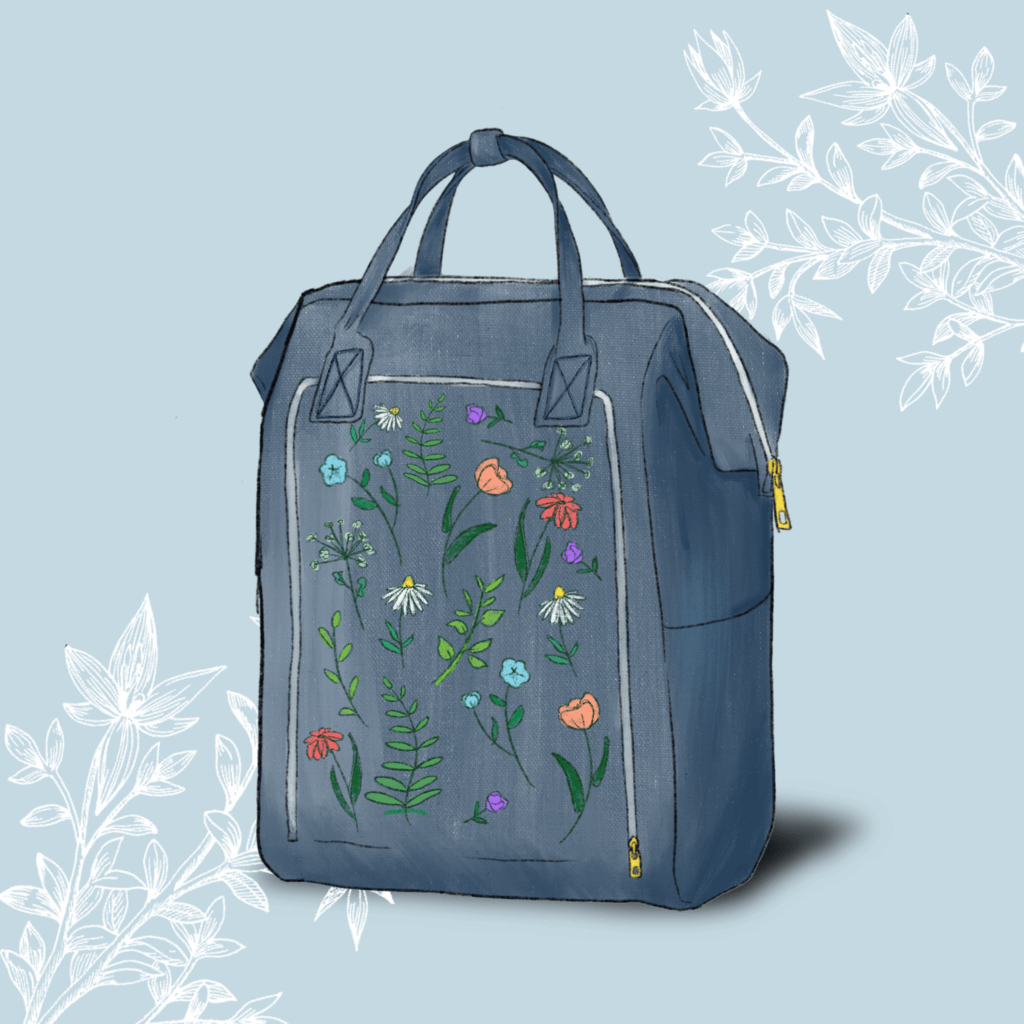 Initially I found it difficult to try and think of one object that could tie together three completely different facts, however I soon discovered that this was the goal of the project: to think outside of the box and generate creative solutions rather than trying to find something that already existed. For example. using the Random Word Technique was new and unfamiliar to me, but I it challenged me to explore different ideas and ways of experimenting during my design process.