In this week's Baseline Shift session, we explored multicultural design with Reading graduate and wayfinding designer Joan Zalacain and designer Zofia Szostkiewicz. Joan explored his professional experiences of working on a wayfinding project for Mecca. This exciting project involves collaborators from several countries (in the Middle East, UK and Europe). The design solutions also need to consider how visitors to Mecca may come from all over the world and be respectful of a range of cultural values and practices.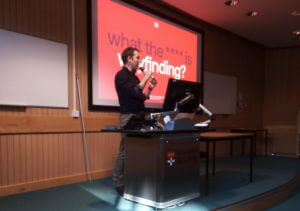 Joan has worked on a range of wayfinding projects in the UK and Europe but described the Mecca project as his "most complex project so far". He shared with us how wayfinding is more than just creating signage and involves:
Maps
Landmarks
Visual Cues
Space Layout
Crowd Control
Psychology.
The Mecca wayfinding system, for example, will include a new map and street signs. It was fascinating to hear about such a large-scale project, which involved fully digital, hexalingual signage that can change throughout the year.
User-centred design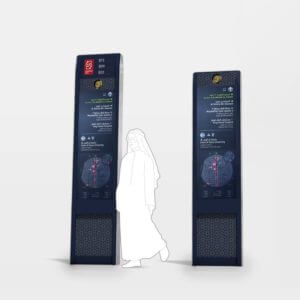 Joan highlighted the importance of strong planning and analysis for design projects. This was particularly important for the Mecca project which catered to 3 different types of user: locals, visitors for Umrah pilgrimages and visitors for the Hajj pilgrimage.
As people from many other countries visit Mecca, the signs need to be multilingual. This posed challenges for designing clear signs with lots of information on them and selecting typefaces suited to both Arabic and Latin alphabets.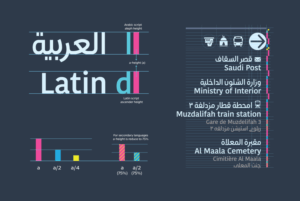 Pictograms
Zofia shared more details with us about how the pictograms for the Mecca project were designed. This part of the presentation gave Part 1 students – who are currently working on a pictogram project – helpful insight into designing a functional and culturally relevant set of icons.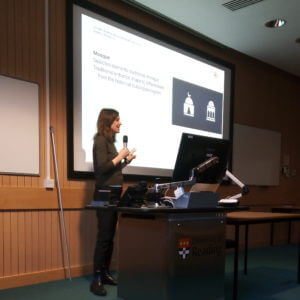 She discussed how the Mecca pictograms need to be recognisable to visitors from other countries, but also reflect local culture. For example, icons for historical buildings and transport systems were designed to consider Saudi architecture and transportation. Zofia also addressed the need for consistency in a set of pictograms. Students were amazed at just how many different iterations of pictograms the designers explored before reaching the final proposals for the client.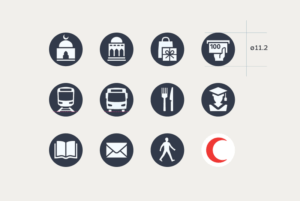 Conclusion
Wayfinding and infographics may seem like a niche design career – and even more so when considered in a multi-lingual context. But Reading continues to produce undergrad and postgrad students who go on to work in this field, even as a first job. So seeing the process in detail with Joan and Zofia has opened up career possibilities that, while they might have been there all along, now seen more attainable – and enjoyable – than before.
Some thoughts from the audience
"Really helpful – and fantastic timing, right before our pictogram project" – Lauren Field, Part 1 student

"Truly inspiring and unique perspective on international projects" – Rajvir Bhogal, MA Communication Design student

"Useful to hear a real-life project so we can understand the context around our work" – Isobel Adcock, Part 1 student