The 'I am, we are… Different by design' team came to Baseline shift in Week 10 to present their work. The team is a student-staff collaboration, established in 2017 by two students in our Department, and continues to be student-led by volunteers from different year groups, all passionate about advocating diversity and inclusion within the creative field. Every year they release a new zine, which includes articles from both professional and student creatives. The team welcomes new contributions, and is now open to all students within the School of Arts & Communication Design. They look forward to meeting new faces.
'We hope to create inspiration for a more inclusive society.'
The team asked the room to define 'diversity'. All answers were different and encouraging, as many included reference to notions of acceptance and inclusion. One student said: 'Diversity is the learning and understanding of different cultures.' There is of course no correct answer, but in an educational context, this one really stood out.
The zine
The second edition of the team's zine was released this last Summer, and there was a copy for everyone in attendance. The making of the zine is a collaborative team effort. They work together to select, compose, and compile articles to create a collective discussion of a diverse range of creative work. This includes interviewing independent artists and designers, sourcing imagery, and engaging in editorial meetings.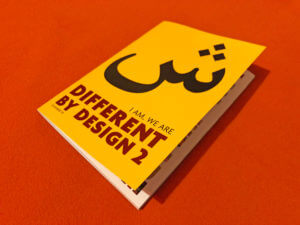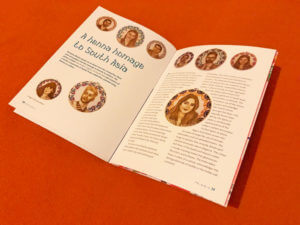 'We would love your involvement.'
Working on the zine is not only eye-opening, but it also gives you loads of valuable experience: both with working technically and collectively. You have the opportunity to experience giving interviews, and improving your ability to collaborate with others and work as a team. As a designer, you can expand your InDesign skills, and learn how to use InDesign's 'Books' feature and set up complex, collaboratively-built files. The team work extensively on the copy to ensure it bonds together as a unit, consistent in style.
Tate Exchange
Earlier this year the team had the opportunity to design and lead a workshop at the Tate Modern, as part of the Reading Assembly Tate Exchange. This enabled them to reach a public audience, outside of the University. They invited attendees to create their own, unique flag that expressed their identity, including people of all ages and backgrounds: from toddlers to working professionals. All of the flags were composed together, uniting the diverse set of individuals, and celebrating their diverse experiences. The day was a huge success, with one attendee saying: 'I loved all of it. I would do it all over again.' The team will be taking part in the Tate Exchange again this academic year, and hope you will consider getting involved.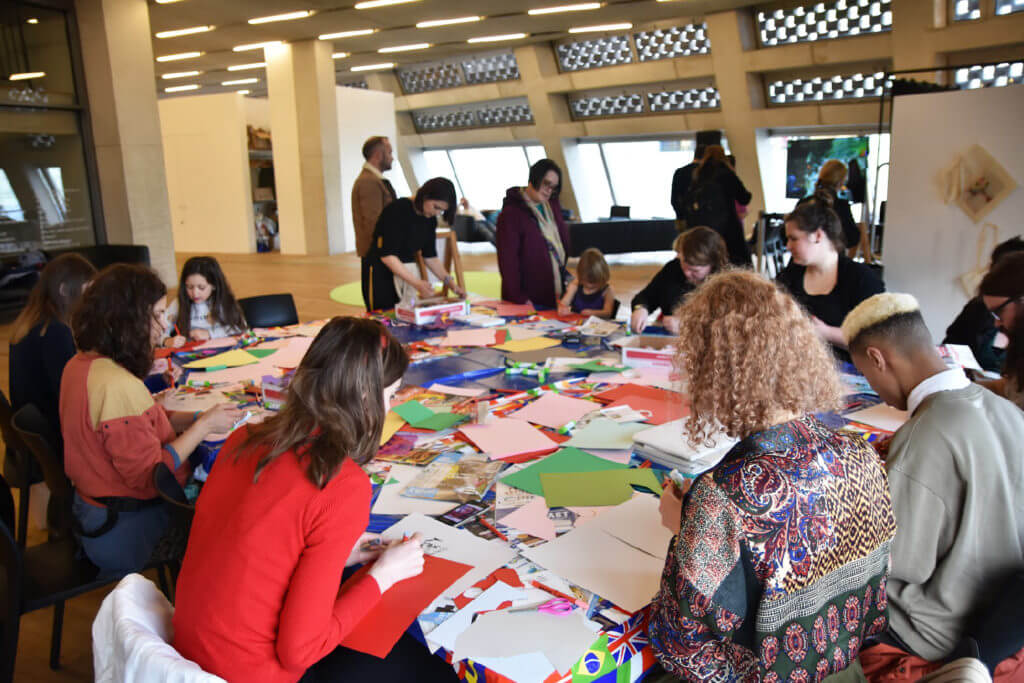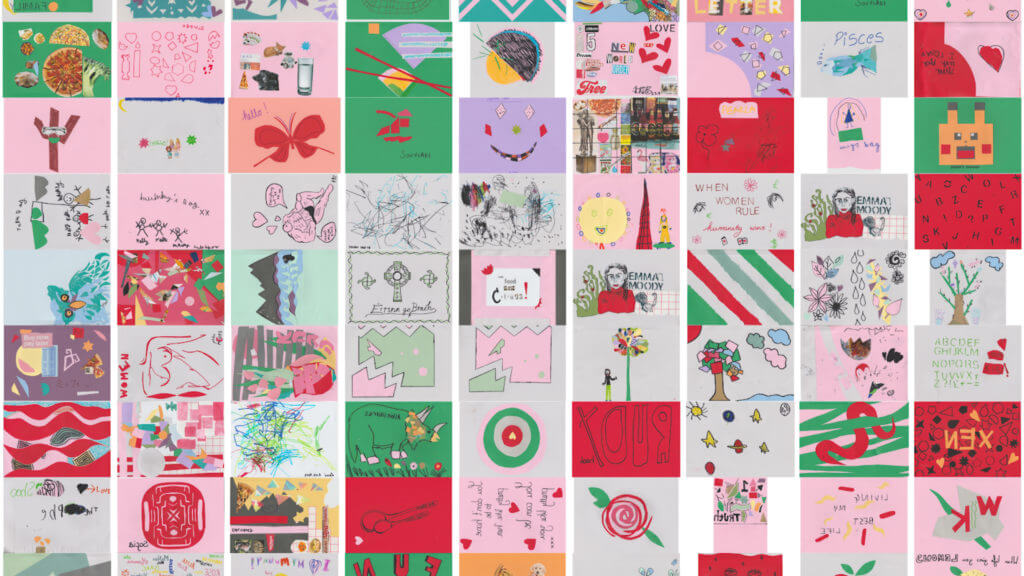 Why you should join…
'History is whitewashed.'
Current members of the team joined after reading the zine, and because they wanted to explore diversity and culture, share their thoughts, and considered it to be a good opportunity to interact with a diverse group of creatives. Joining the team gives a voice to your opinion, and will valuably expand your skill set. Importantly, you don't have to do everything. You won't feel under pressure as you will be working alongside others informally. Being part of the team will look good on your CV and can also count towards the completion of your Red Award. If you want to learn new skills and gain confidence then take it on, join the team, and it will make you stand out.

---
Students' thoughts
'It's nice to know that we are an inclusive department.' – Alex Gwynne, Part 1

'It was nice to hear about different perspectives of other students from other years. It was also interesting to hear about how students from other departments have become involved.' – Elspeth Slater, Part 1

'We would never have known about it if it wasn't for the session.' – Bethan Williams, Part 1