In week 5 of the Spring term, Baseline Shift welcomed Typography & Graphic Communication graduate Seniz Husseyin who talked to the students about her experience within the Department and how it shaped her into wanting to work for social change in the third sector. In June of last year Seniz started working with a charity in Reading called Launchpad and she also shared some of her experiences from there.
University and beyond
Seniz started her degree in 2017 and graduated in 2020. In the beginning she was nervous and doubting her capabilities, however she decided to ignore that and not let it get in the way. 
Trying to get the best out of her university experience, Seniz joined the Department's diversity team in her first year when it was first proposed and each year, along with the increasing opportunities from the team, her confidence and passion to continue working for good social causes grew. That really changed her perspective as a designer and shaped her future career choices. It was no surprise for her when she found out that the designer industry is mostly populated by white males and a lot of the history that is taught reflects the same. Learning about the cultures and ideas within design outside of the western canon was an opportunity she couldn't miss. 
For the years she was part of the diversity team, the team was able to help change the curriculum by incorporating more opportunities for diversity and inclusion to be taught such as the Design for Change module. The diversity team has since given presentations at the RUSU Partnership in Teaching and Learning Showcase and Baseline Shift. Being part of the team also allowed Seniz to meet people from all year groups and other departments, conduct two workshops at Tate Modern and create an annual diversity zine.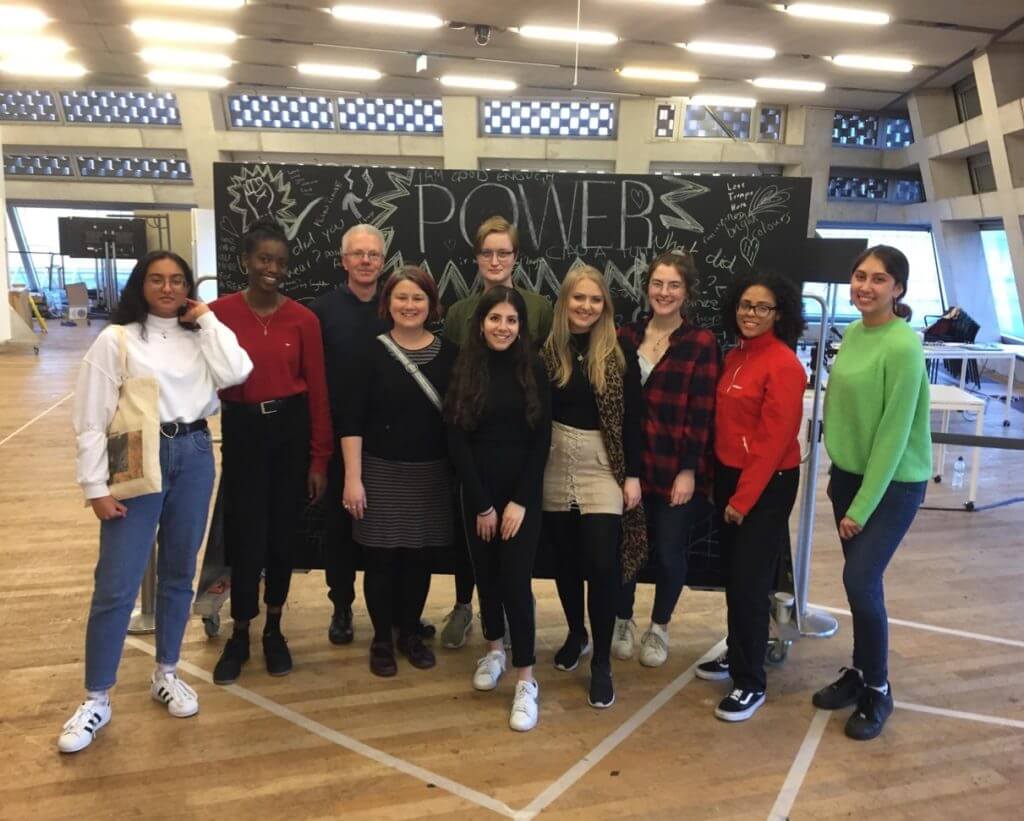 Seniz believes that these major parts of her university experience have shaped her into the designer she is today and built up her desire to work on projects for good causes or that will help bring change.
'I am now more conscious of the companies I want to work for or who I apply for.'
Launchpad Reading
The inclusive experience Seniz had at university and her newly formed mindset towards work led her to apply for a marketing internship for the homeless charity at Launchpad Reading.
Seniz describes Launchpad as Reading's leading homeless prevention charity. She said they provide information and support for individuals, couples and families who don't have a stable place to live or are at risk of losing their home. They also provide temporary and permanent homes and rebuild lives through activities, supportive education, training and employment. Seniz was also pleased to find out that it was actually founded as a soup kitchen in 1979 by students at the University of Reading. 
Wanting to be involved working for a charity, she thought that having new marketing experience would be really beneficial for her design work. Seniz found the internship through the Reading Internship Scheme, which she highly recommends for finding internships or even voluntary work since experience is extremely beneficial and can set one apart, especially at a time when employers are looking for staff with experience.
In the beginning of her career at Launchpad, she also completed a digital marketing and advertising online course because she wanted to make sure she had basic training while working with the Marketing Team.
Launchpad
Seniz initially started at Launchpad as a marketing intern through the Reading Internship Scheme but after three months of working with them she was offered a Marketing Assistant role.
Even though it was marketing, she was hired because of her design background which provided a huge overlap between both industries. Being able to get this marketing experience really helped Seniz improve as a designer too. Seniz was the first designer employed at the small charity and working with them she helped with their website, fundraising campaigns, social media, email newsletters, video editing and other tasks. Even though her title was Marketing Assistant, she did feel more like an in-house designer. If you are a designer, looking to become more business savvy, Seniz suggests learning some marketing knowledge. 
'Design and Marketing are two sides of the same coin, and what binds them together is the primary focus of understanding and appreciating the user or target consumer.' Design So Journ, 'The relationship between design and marketing' in designsojourn.com, 2010.
Big Sleep Out
The Big Sleep Out is Launchpad's annual fundraising event and one of the major projects Seniz has worked on within the charity.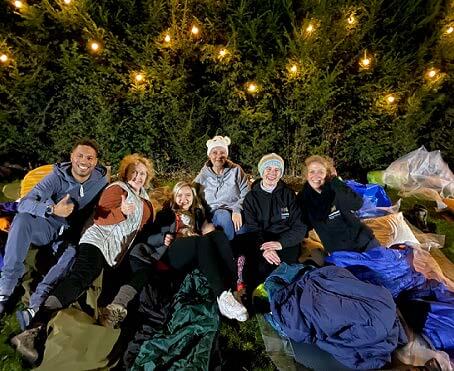 The event takes place on world homeless day – 7 October and 2020 was the fifteenth year the charity was running the event. Unfortunately, due to the pandemic, the event was made virtual but this was a daunting new challenge for everyone in the team to adapt to a virtual event.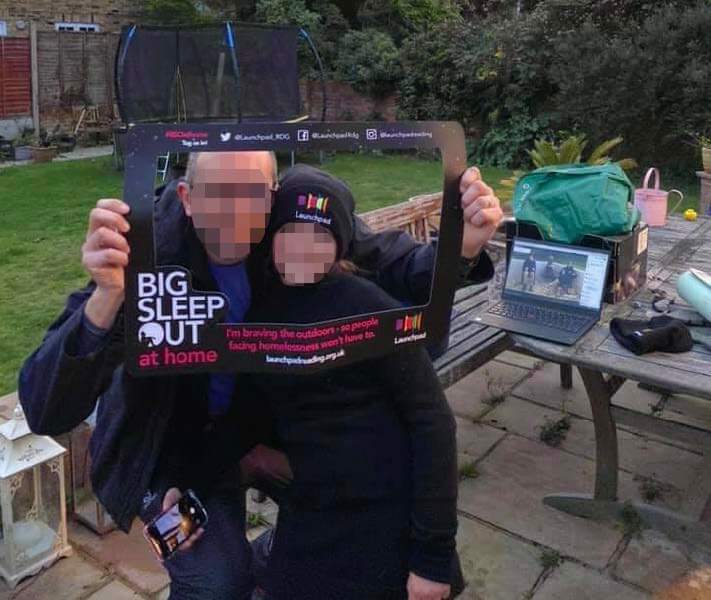 However, because of that, Seniz felt that she was learning and contributing as much as everyone else on the team and created new digital materials that were specific to what people could use in their homes and plan new strategies. The 2020 event saw a big turnout of people from Berkshire which raised a total of over £50,000 that would go towards preventing homelessness in Reading. The sum was actually double their initial target. When creating the items for the event, Seniz worked with a logo created by an external designer to create all other materials for the event. Part of the promotion for the event was getting the word out to the public, so Seniz had to create large scale work with a visible call to action.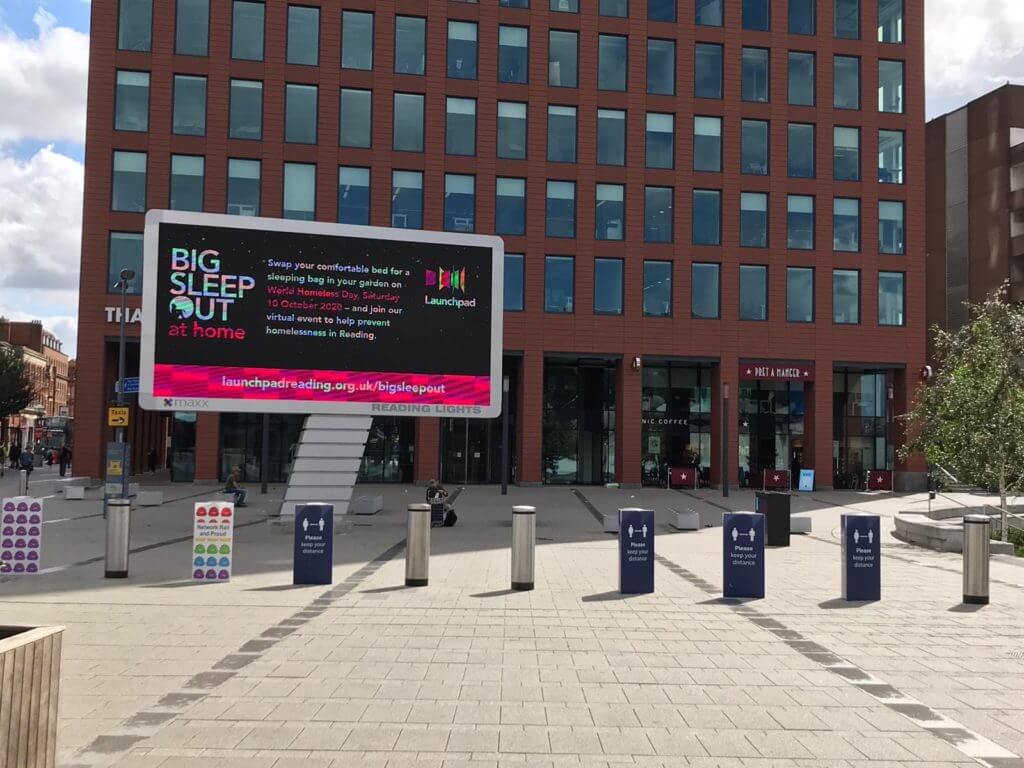 Other materials she designed include the event programme booklet, flyer design and social media banners, all of which were vital. She made sure the text in these was easy and visible to read while keeping engagement throughout.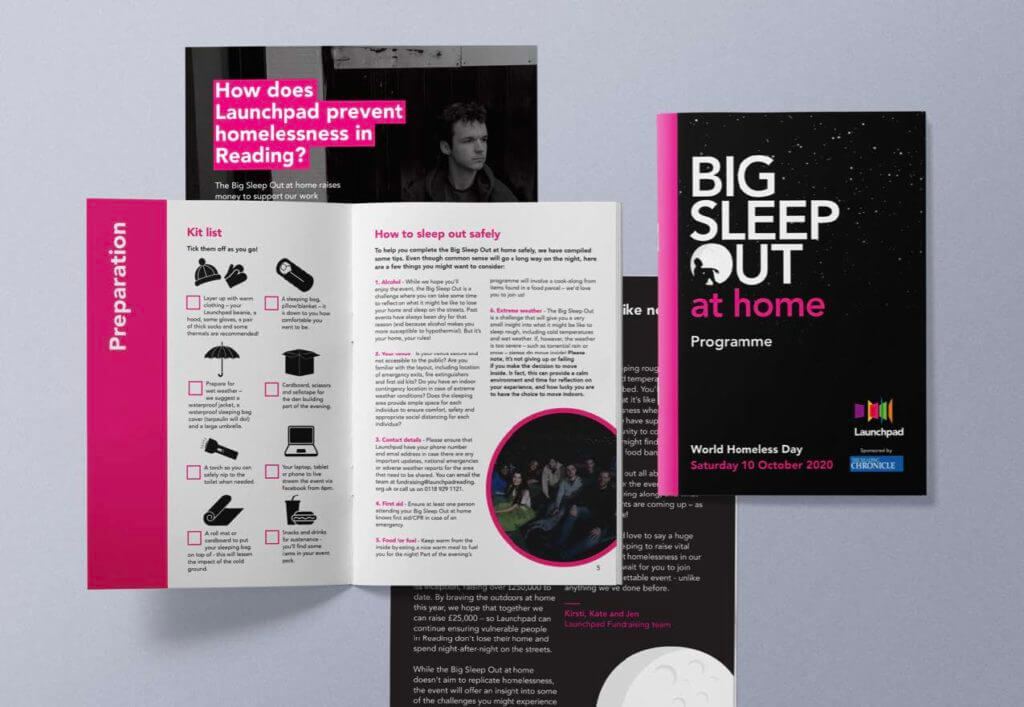 Seniz aimed to make all of these consistent whilst also adjusting to the specifications. She also designed downloadable content that participants could use to create more recognition and support for the charity, such as the event pack.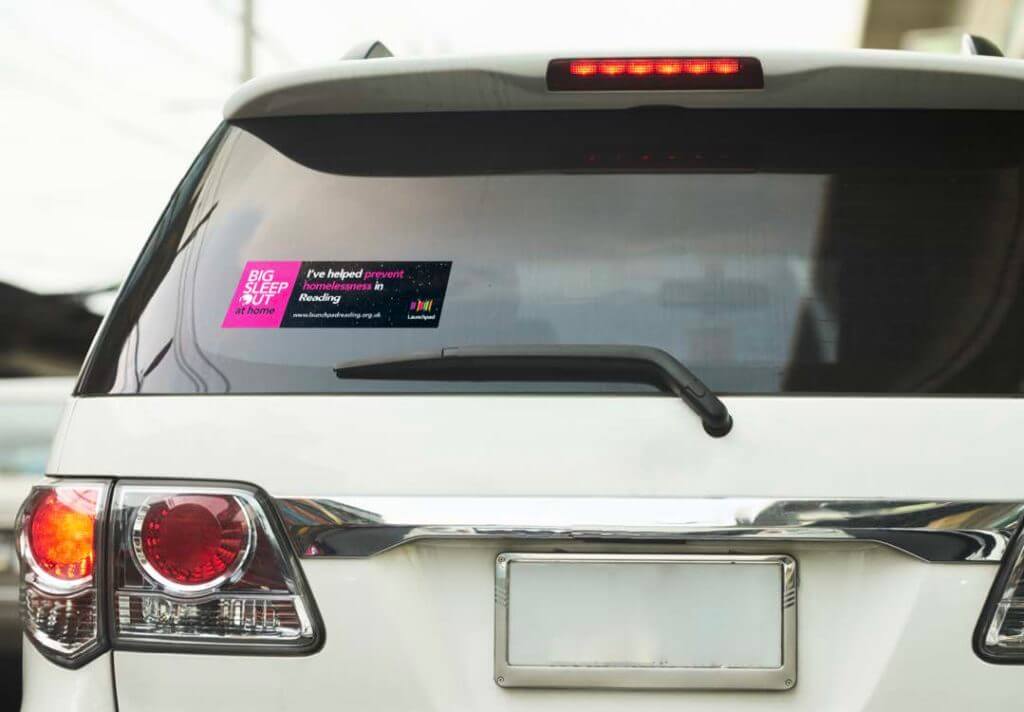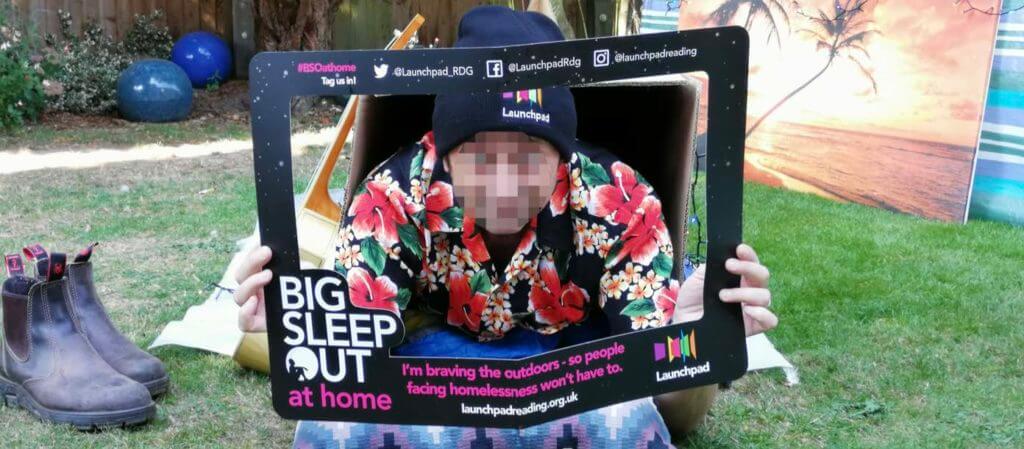 Working through a pandemic
A big part for Seniz within this role was working through a pandemic. While new, it did come with some advantages. Knowing that everyone is going through it together for the first time actually made staff grow as a team. They learned new skills such as how to adapt in constant changing circumstances and within unknown times. Working from home also meant she had to do less travelling.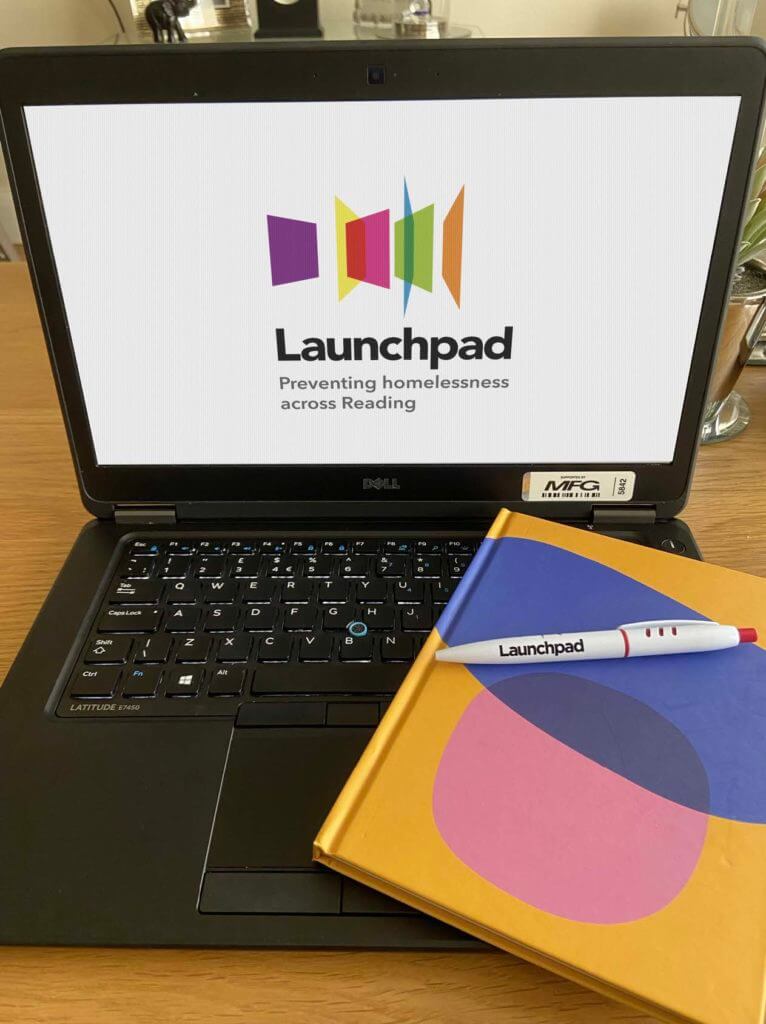 Some challenges included having most of the charity's events cancelled, and when adapting to the new online way of doing things, there wasn't enough time to plan it out properly. Starting a new job this way did feel overwhelming but Seniz never felt left out.
Recent work
Seniz is no longer working for Launchpad but some of her last projects for the charity included designing some of the external and internal signage at a new Life and Skill centre called Launchpad 135.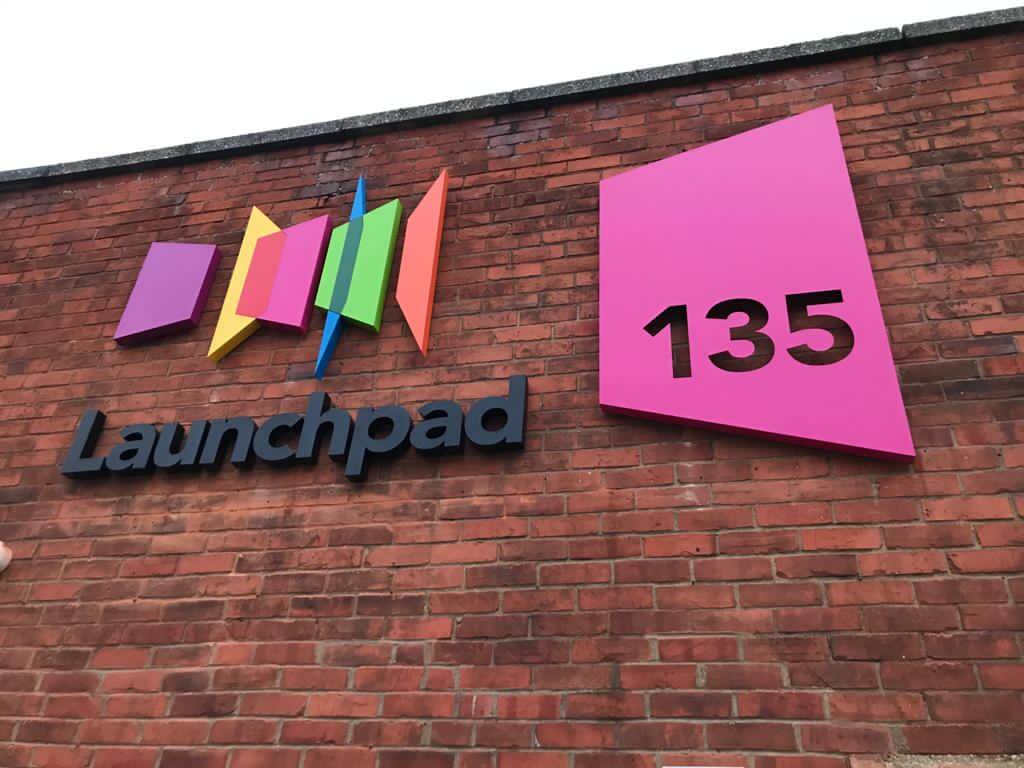 Another thing she was also working on was the charity's brand refresh which included all publication materials. Overall she hopes to continue her career in the sector.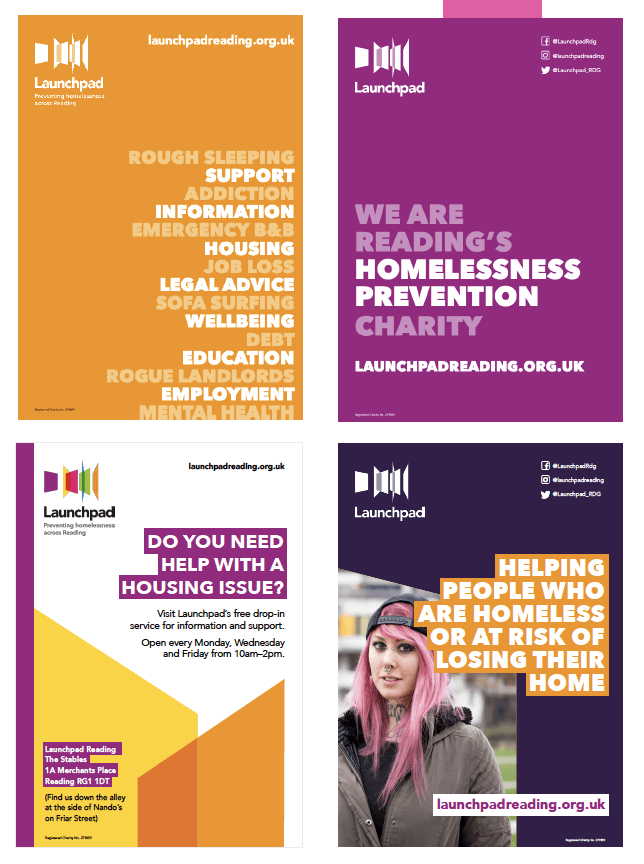 Closing thoughts
Seniz said if there is anything she would want us to take away from her presentation it would be to make use of everything the Department offers and pursue our interests in designing for good causes. Being able to see first hand how her work helped people through feedback and client stories was so motivating and she certainly didn't have this mindset in first year but the Department really did help introduce her into this lane through certain modules and projects. Her advice is to grab all the different opportunities we have because they can open many doors and she definitely recommends being a part of these even if it is out of our comfort zone. 
---
Students' thoughts
'It was nice to see how someone with a similar path and experience to me has gone on to do cool stuff and make a career. Very comforting especially that she managed it in this current chaos – shows how far hard work actually gets you!' – Part 3 student
'I always value the talks from past students because I feel like there's a bit of a gap between uni and working in my head so it's valuable to learn what others did afterwards to make that step.' – Part 1 student