In the final week of Autumn term, we were joined by Monotype's Marie Boulanger. In this session, Marie described her experiences in type design and how her life has helped to inspire her personal journey through designing typefaces.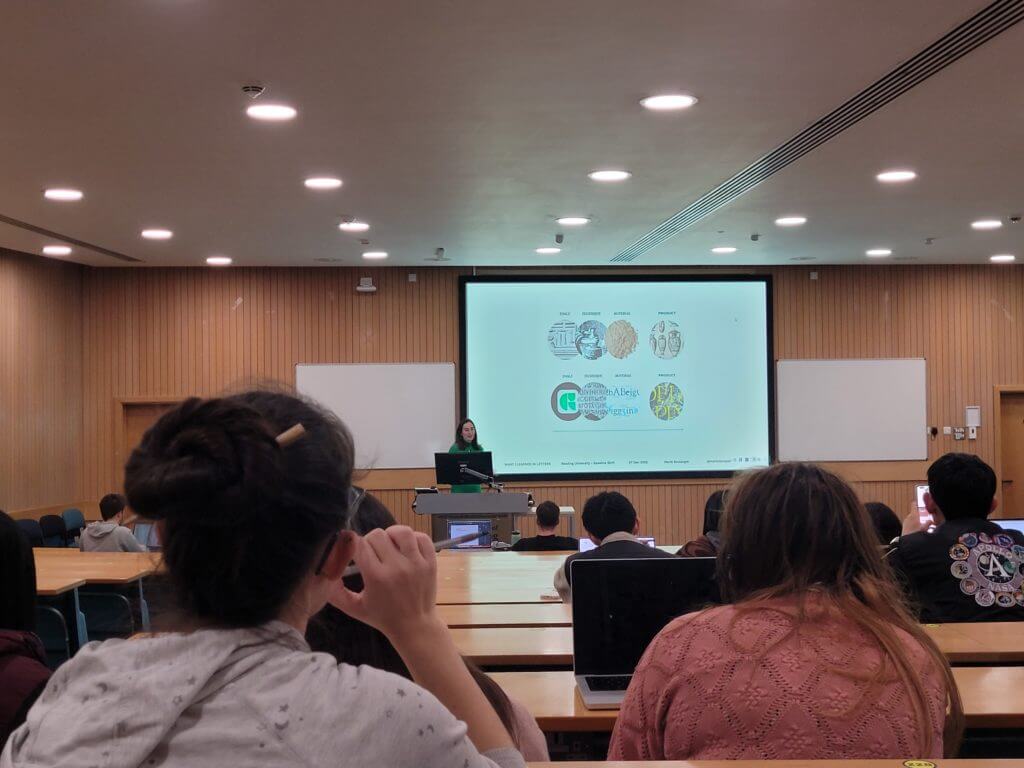 Typeface design, exploring lettering and their purpose was always Marie's passion
Type & expression
Working for Monotype, Marie's role as an Art director for campaigns and making a narrative story for audiences was her dream career path. She explained how her love for type design stemmed from her childhood. Being born in Paris, from a young age she was exposed to expressive French lettering and signage. Marie pursued her interests by designing custom lettering for branding while freelancing, and taking part in the 36 days of type challenge, which encourages designers around the world to make a glyph once a day.
Marie felt that designing type was very personal and fulfilling for her, describing how type should be seen as a material and our hands are a tool to express ourselves. This helped to encourage students to find enjoyment in exploring many forms of design that are of interest to them, while being willing to be open to alternative opportunities, especially related to a career in design.
'Type is a material, and the tools used are our hands' – Marie Boulanger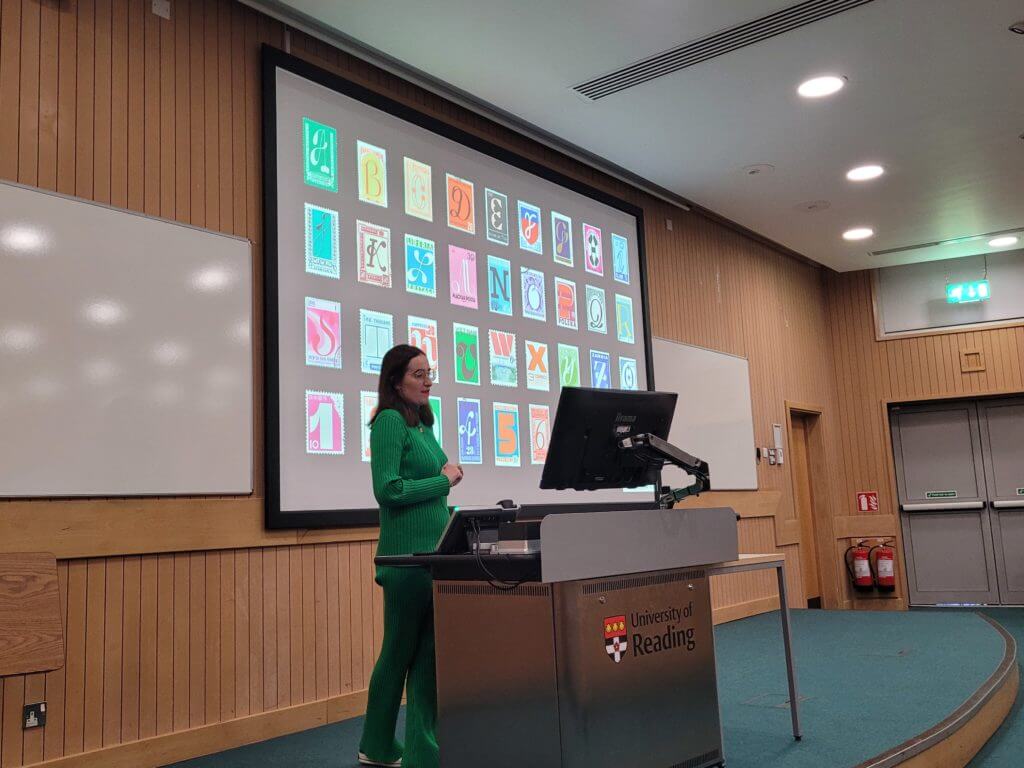 The imagery and layout of stamps was always a great interest to Marie, they were one of her original inspirations towards design
'Get involved in projects that help heal and feel good' – Marie Boulanger
Conclusion
Marie's insight into the creation of typefaces and her experience shows us that the journey to becoming a successful designer is through a student's desire to observe our environment and strive towards designing to make ourselves satisfied. 
'Very personal talk, which made it very inspiring, my favourite baseline shift so far' – part 2 student
'Honestly so many words come to mind, inspiring, encouraging, exciting. The baseline shift sessions always make me feel so inspired to go and make something cool and creative but this one in particular I loved' – part 2 student