In week 10 Baseline Shift welcomed back some graduates from the department who talked to us about their journey after graduation and current positions. Lined up we had book designer and art director Nikki Ellis, award-winning designer Anne Brady and 3D and 2D motion designer – Ed Hendry.
Nikki Ellis
'It was fascinating and challenging, the books I worked on were varied.' – Nikki Ellis
Nikki Ellis graduated in 2007 from a four year undergraduate master MDes course which was then offered by the department. When she graduated Nikki also managed to get a job as a result of the degree show at the end of her fourth year. ! The company was called Quadrille and it was a small publishing company which worked on books on food and drinks. She worked in Quadrille as a senior designer for 13 years. Nikki started as a design assistant, learning the ropes of book design in style sheets and layout. She designed cookbooks which she says were remarkably 'challenging' but interesting in their specific typography and text hierarchy. Nikki shared with us a few fantastic examples.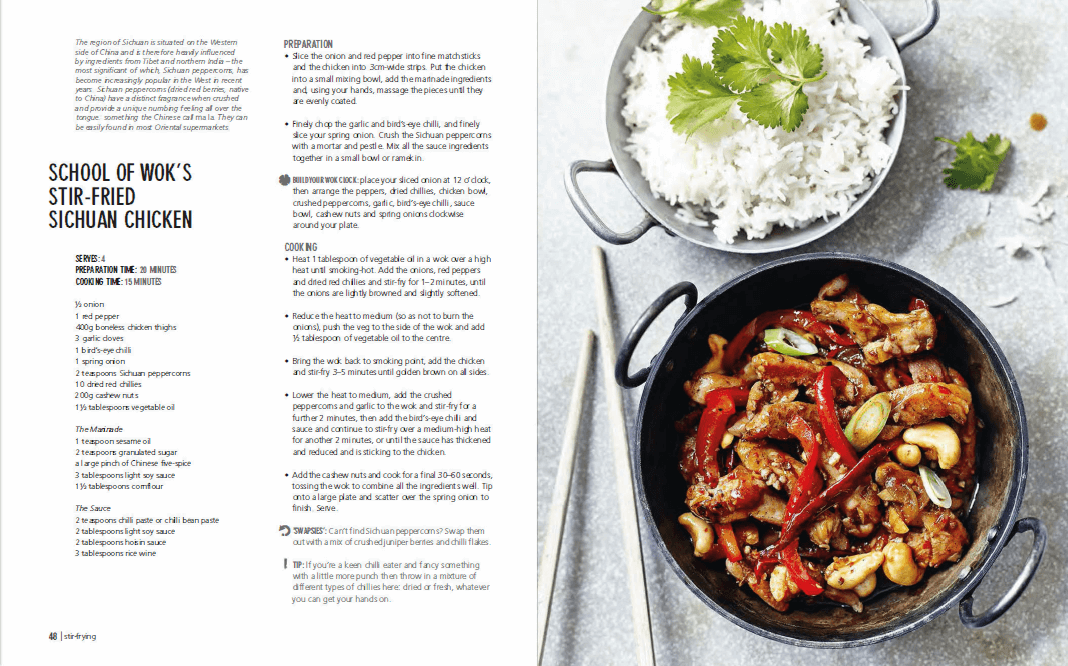 This is a Chinese cooking book menu by Jeremy Pank; he wanted to make Chinese cooking accessible for everybody. There were lots of bullet points used in this book and icons, as the example above shows.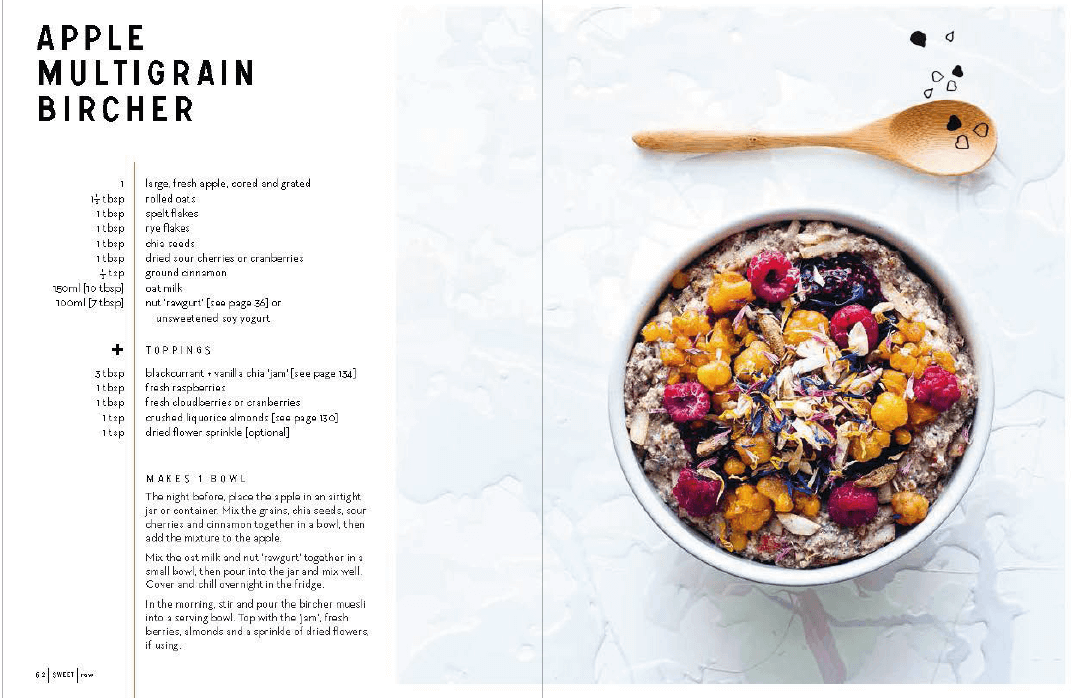 Another example was a book called 'Porridge', which allowed Nikki to experience being part of the photo shoot and also help out with it, which in her words was 'amazing!' Annie, the author of the book, wanted to have her book include her 'art', in the form of the porridge bowls she created like the one shown in the example above. 
Niki's experience in designing cookbooks made her better at typography, layout and page formatting, and the examples she brought in show her ambition in these aspects of design. 
Nikki encourages designers not to force themselves to work within a set of rules and constraints but to have their creativity and ambitions go beyond limits and discover what their work without regulations and restrictions could be. An example of a principle Nikki uses within her work in designing books is making use of the colour black for fonts. Nikki also discussed another example: the line length in the text, which she tries to limit to no more than 13 words across, to suit comfortable reading. Some other things she looks out for are running feet, folios, subheadings, etc.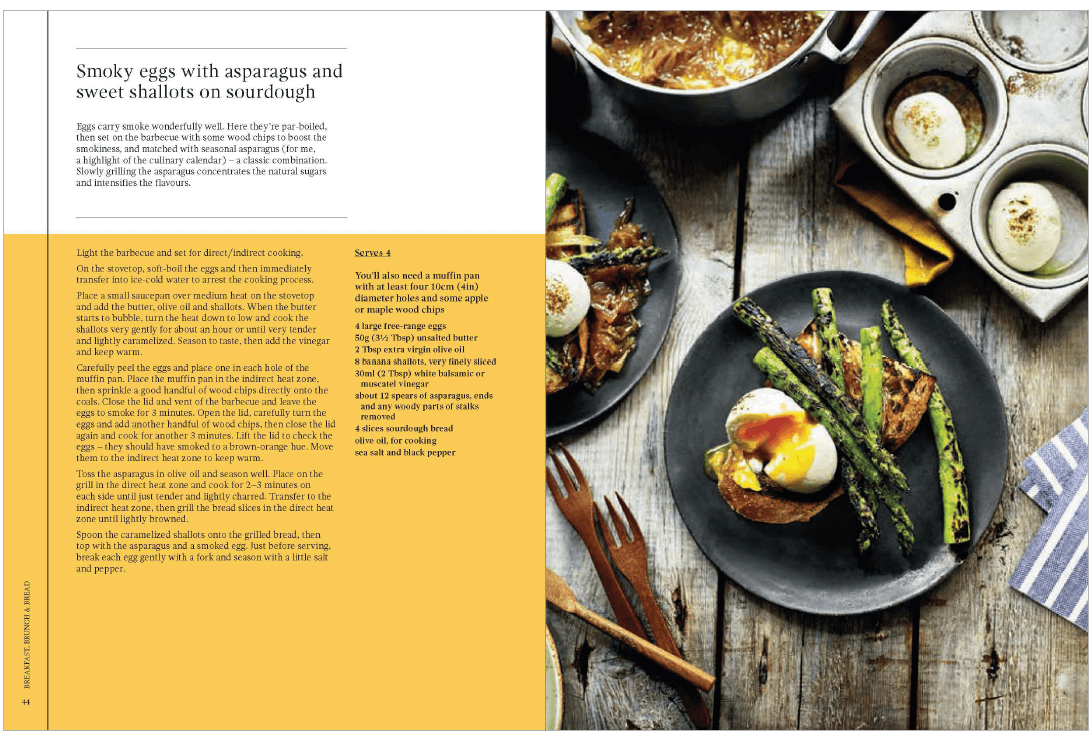 However, Nikki has to comply with some rules, as the cookbooks are almost always distributed internationally, so there is a need to design in a way that is suitable for translation, and thus for different text extents.
Nikki's main challenge when designing cookbooks is how to arrange content (images, recipe, commentary, notes) to create balance on the page to make it a user friendly reading experience.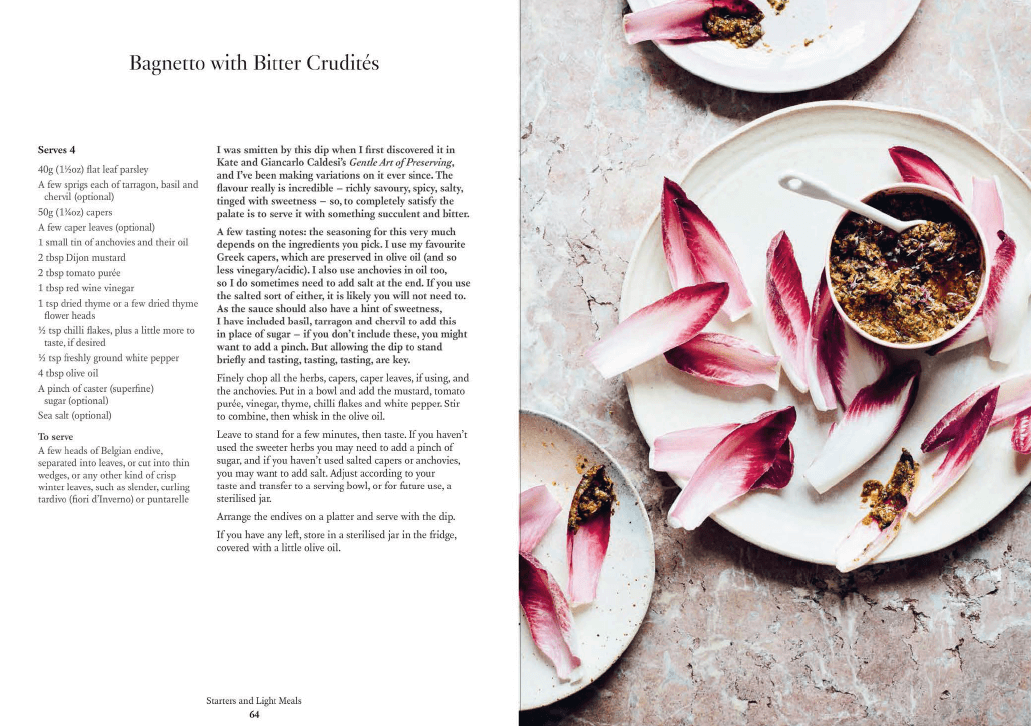 Space can be used to both separate and connect elements in a design, Nikki explained. Wider spaces separate elements from each other and narrower spaces connect elements to reveal relationships between them. The meaning of space is more critical than some consistent lining up for the sake of rigidity. Nikki has a stage for starting points, as in headings and subtitles but does not like to have a sense of constraint in her work. Therefore this is why she makes her own set of rules when designing a master page layout.
'Textured materiality.' – Nikki Eliss
Cover design is also part of Nikki's work. The example below shows a textured book cover with a background of a debossed grey rusty grain that Nikki designed, creating a debossed finish in the title. 
These are some of the examples she showed in the session …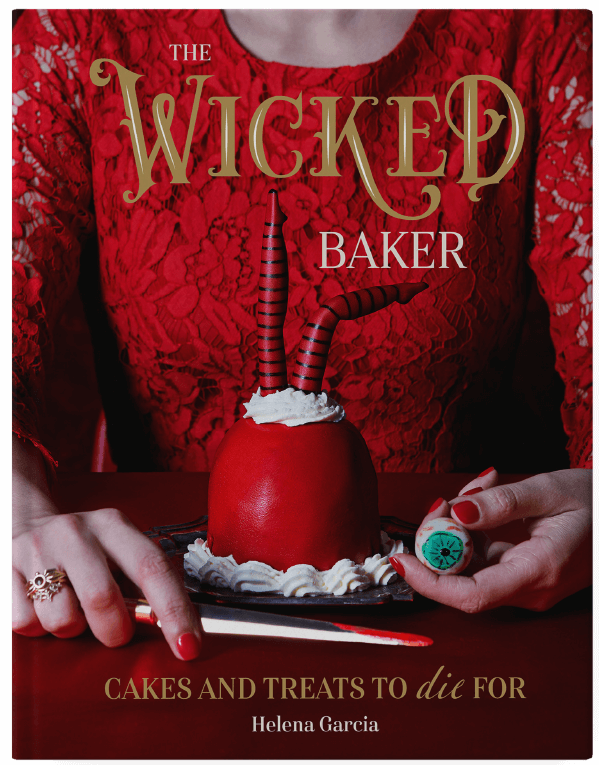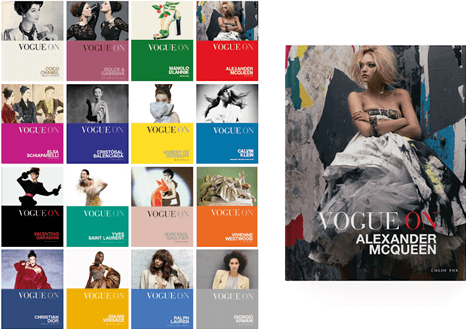 Anne Brady
'I took a slightly different approach from Nikki.' – Anne Brady
Anne graduated from the department in 1994, describing her experience at Reading as invaluable. Throughout her career, there have been a lot of changes in the design world and she says she has been trying to blend and merge her work into the digital world and has become much more interested in the dynamics of what digital delivery allows. Still, she says it was a great privilege to come from the printing background of the letterpress studios in Reading and understanding how typography (and technology) have developed over the last thousand years gave her a great headstart in her career. 
Hired at the degree show by a studio called Jeffrey Design which only employed graduates of Typography and Graphic Communication, she considered herself 'very lucky' . She also said she learned and experienced the outside world of graphics through the Real Jobs she completed while at the department. Therefore, Anne suggested it is essential for us all to put ourselves into opportunities and collaborate in real work experiences while overcoming the challenges that will stop us achieving.
Through the studio she worked on a job at Cambridge University, with her boss back then – Sally. They designed the press sheet for 'Cyclopedia Cambridge'. 'It's hard to imagine', as Anne explained, 'it was a 4000-page book which was separated into a series of editions.' 'It was an excellent piece of typographic design.' 
After working with Sally for a few years, Anne was moved on to a job at the Museum of London, designing all of the marketing material including all of their publications and sometimes even organizing exhibitions. Her main task was to create exhibition designs and promote them. Anne enjoyed this experience and learnt a lot from the challenges.
'As designers, we all have different skills.' – Anne Brady
Anne returned to Dublin around 1998 and began working in a very corporate company – a design agency which worked on short films and TV shows. Anne was happy working there for about a year managing a team of 12 people. After that she decided to go solo and created her own design studio, called Vermillion, which is her focus to this day. It was hard at first when starting out but through the years she and her team started finding more and more clients and gaining their trust. Twenty-two years later, Anne's team is still going strong, currently working on a chair exhibition for the National Museum of Ireland, working with the Department of foreign affairs and trade–designing lots of materials in 17 languages for 80 embassies around the world, which is fascinating. They are now also working on a book for the National Gallery of Ireland, which showcases all the paintings and artworks acquired by the Gallery over the last 15 years.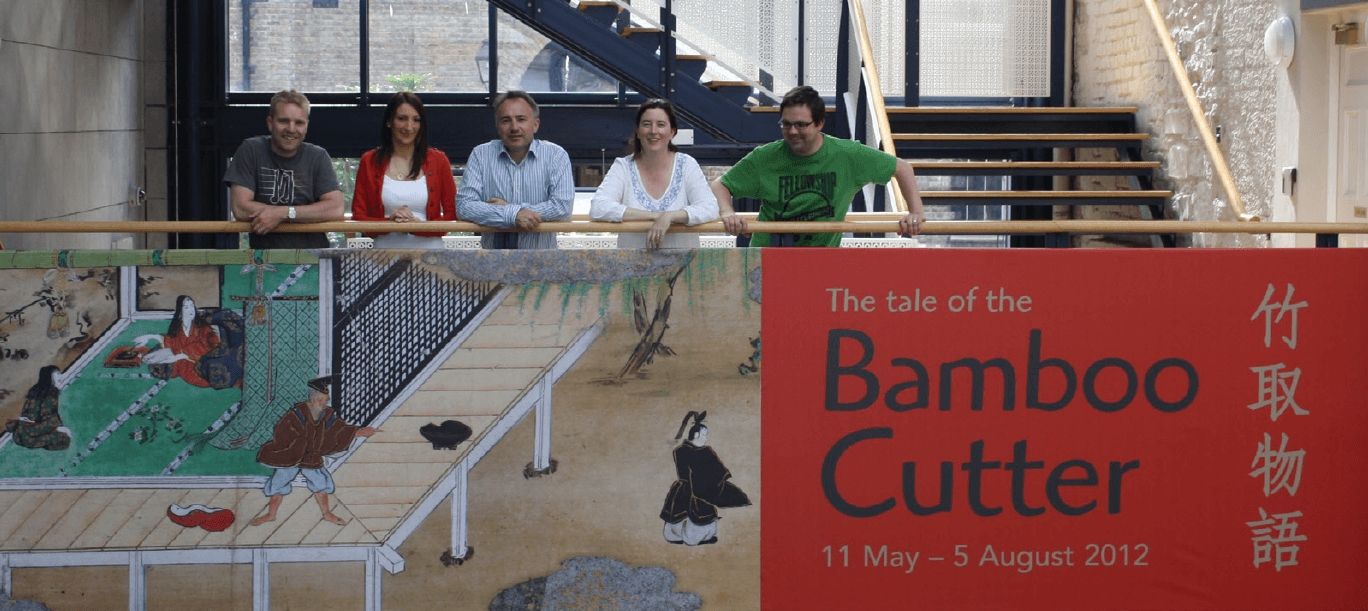 Anne shared this image (shown above) with us and with great pleasure and respect explained each person's role in the team. Anne and her colleagues have worked as a team for ten years, creating a good collaboration, which is a very important aspect in the field of graphic communication. They are all different in terms of skills and abilities but working together makes a great team.
Anne's ability was to always bring typography within a project but she also has some essential skills working with multimedia. 
The National Library was one of their more significant clients as they have an incredible collection (National Library of Wales) Anne described the museum as one of the world's leading museums of Islamic, Western and Eastern manuscripts. 
Anne also talked about her experience in exhibition design. She shared with us that it is quite difficult to work with a living artist and design a cover for their exhibition. She and her team had an interesting experience when they put type on one of the artworks to create a poster for the exhibition and they had to design around 80 different variants of the poster before they got approved and published because a lot of Anne's team's designs were intruding too heavily with the artwork. As we all know, prototyping is always the key to success before launching. The National Gallery of Ireland was essential and one of the main clients they operated with, which made them have a good relationship with the studio.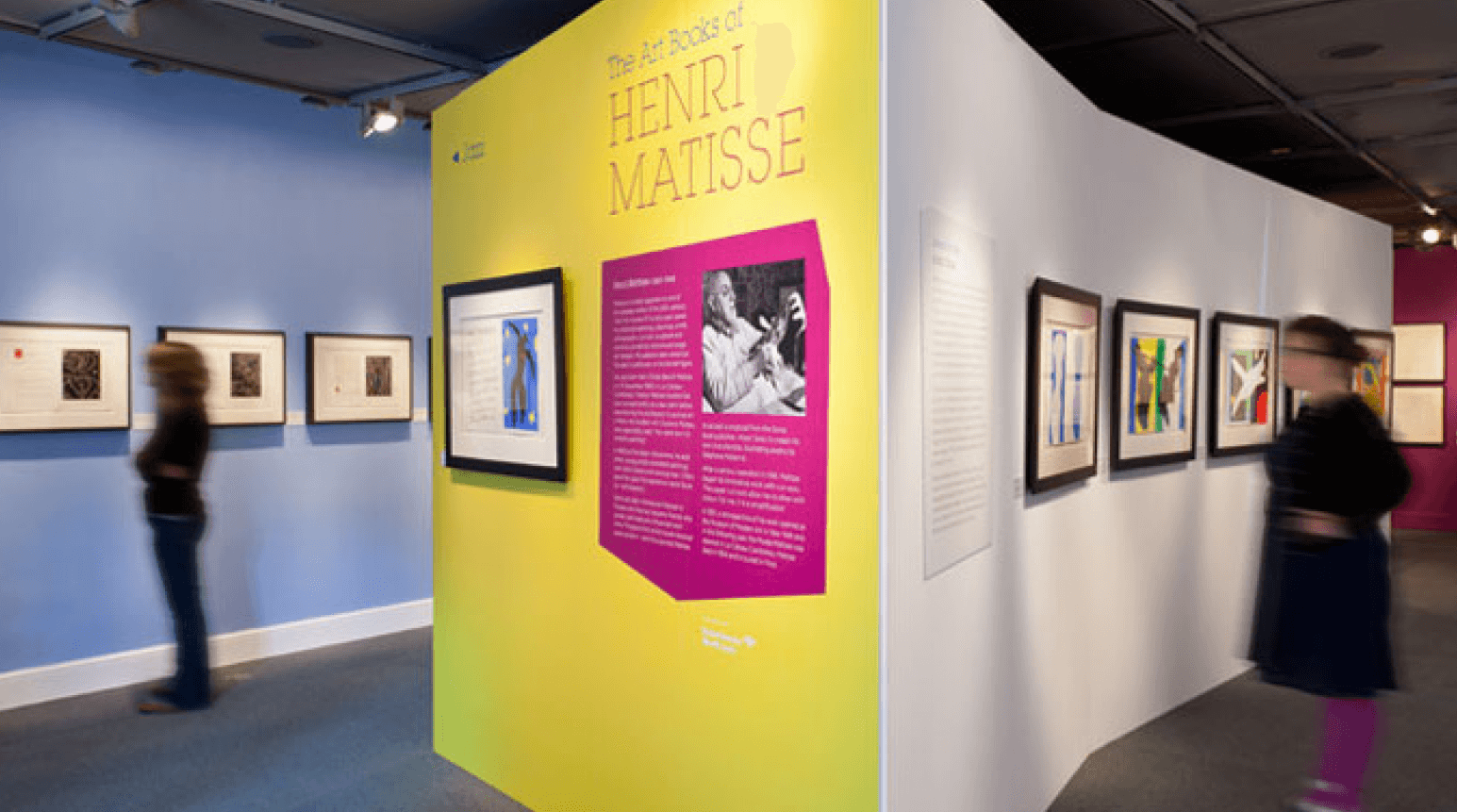 Anne's team also worked on designing Dublin's zoo map, as you can see in the image shown below. It was an exciting project the team worked on because most of the design decision were sensible, so they had to design the map and fix some of the icon errors. 
These are examples of Anne's team's incredible work!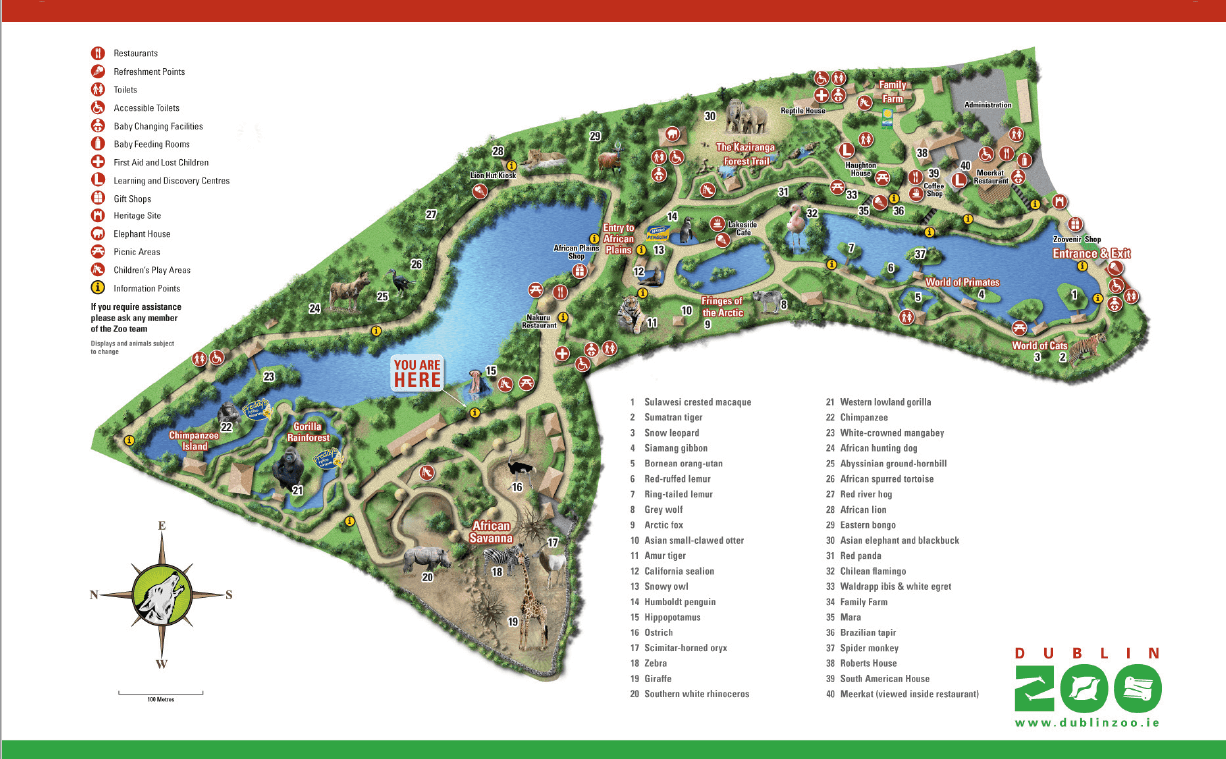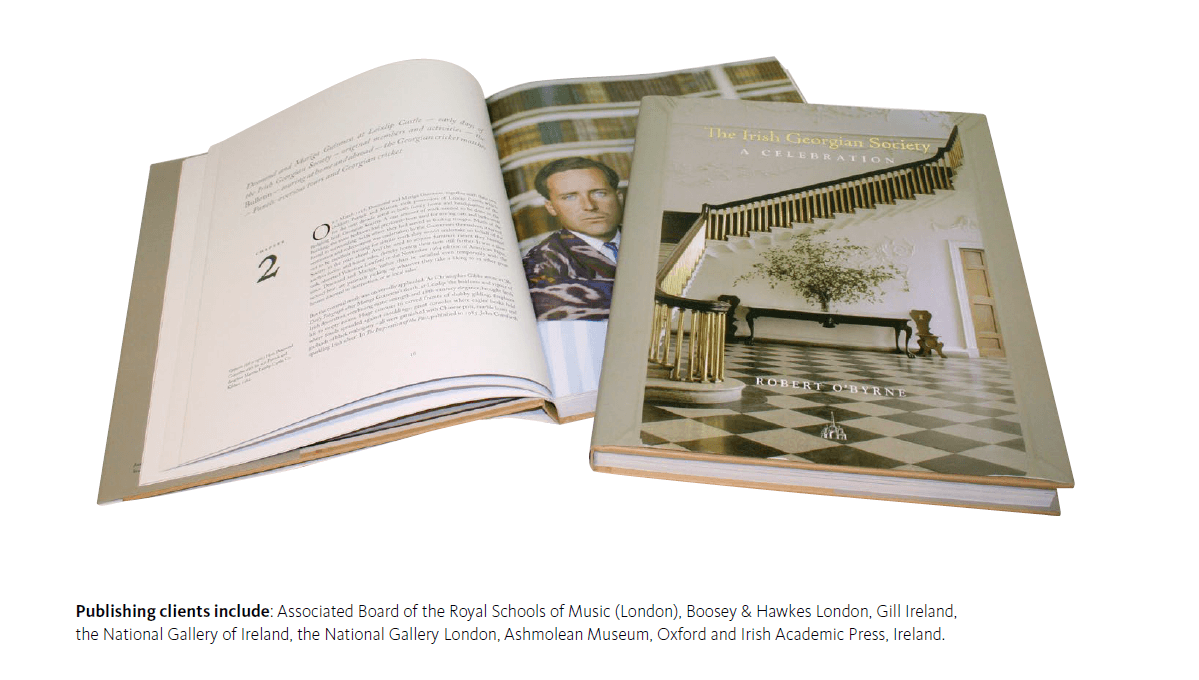 'I have designed over 85 books for national and international publishing houses.' – Anne Brady.
Ed Henry
Ed' presentation was interesting since he has taken a very different, and more digital, career path. He now lives in Berlin and works as a senior motion designer at Delivery Hero. His work at the company mainly centres around creating motion designs and other types of promotion videos. However, what keeps Ed going is his obsession with music and 3D motion design. He has worked a lot with games and other animation projects for friends and colleagues who also work in the music industry. Ed shared his experiences and passion for his work and his motivations, which were astonishing to hear. The majority of Ed's work in and out of his workplace is focused on 3D and motion design, including animations.
Here is are examples of Ed's 3D motion work: Ed Hendry – Motion Designer
'I found out that I could push myself to go into different directions.' – Ed Hendry
Ed started his presentation explaining his experiences and flashbacks when he was at Reading University, which gave our students good ideas on how to use their time while studying. 
Ed had the chance to go out and discover what drives his creativity and what pushes him out of his limits. One of his interests he discovered was motion design, which has a connection to 3D design. Motion design combines animation and motion typography and other types of fascinating video styles. After graduating, Ed managed to get an idea of what he likes and dislikes, which helped him get into the platform he is in.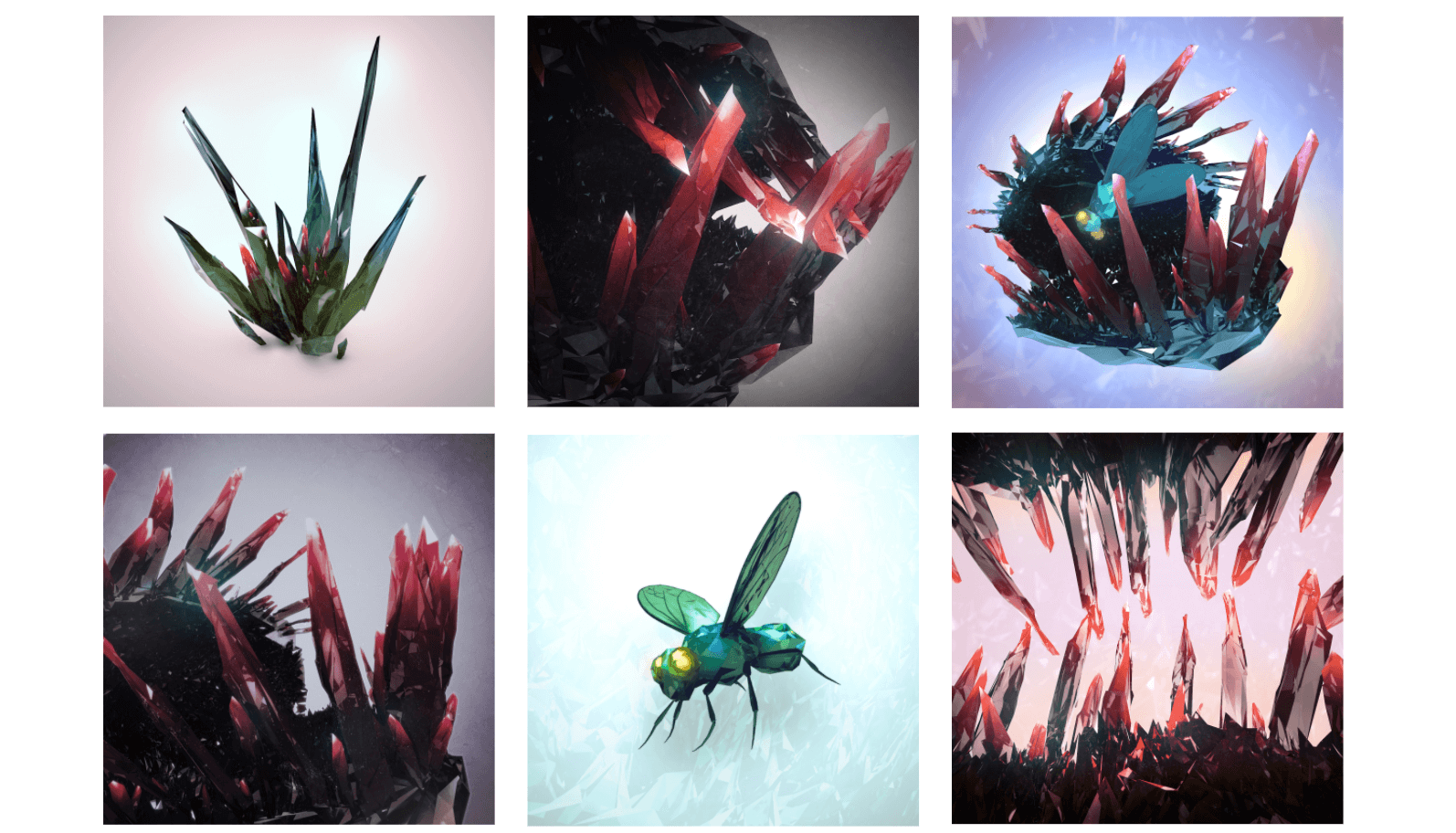 Living in Berlin, Ed now works for an international company called Delivery Hero – one of the leading global online food delivery marketplaces. You can find more about them here: Delivery hero
Ed also had the opportunity to promote the company and design a new identity , using his skills and inspiration in 3D design and motion design.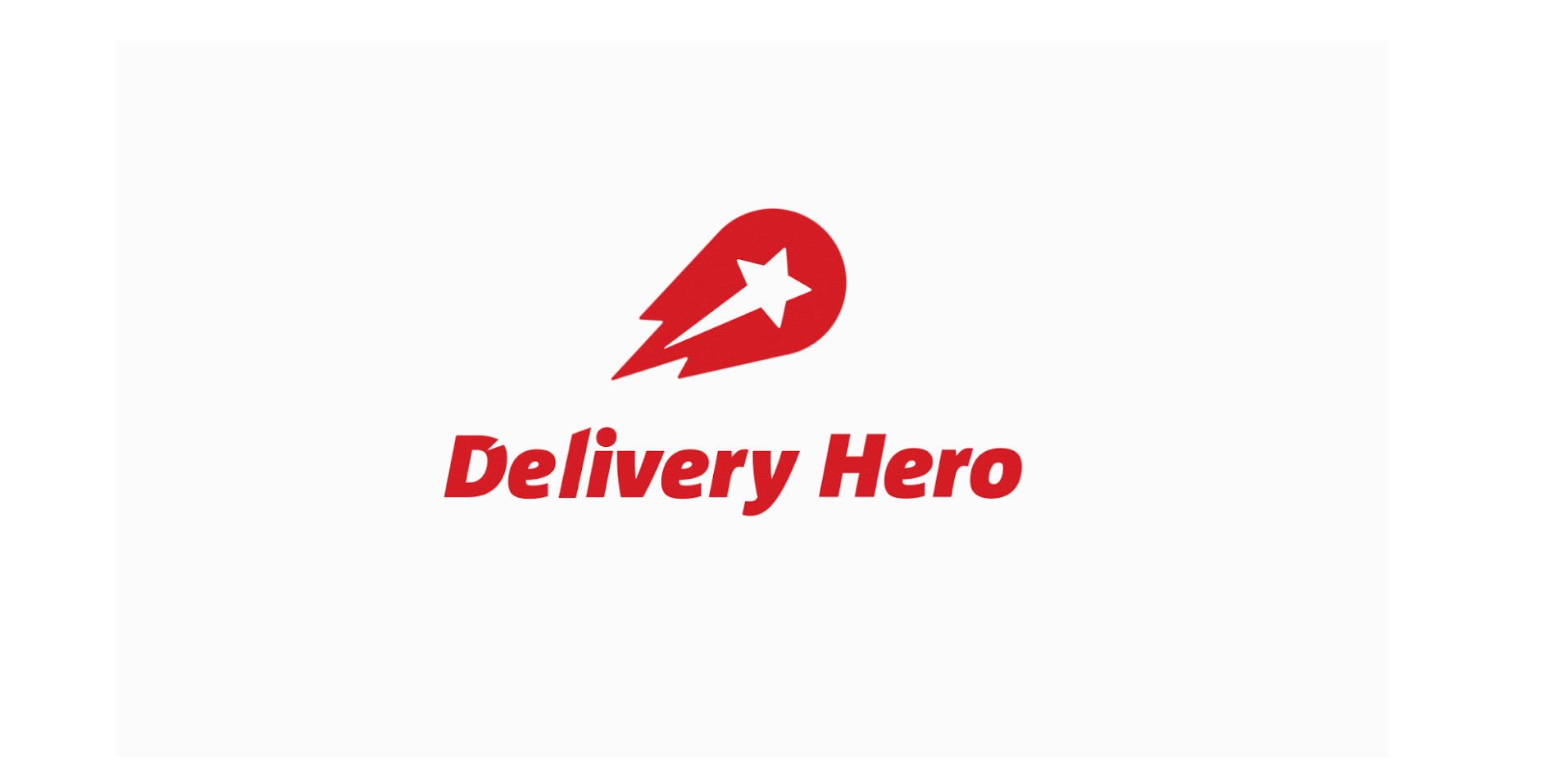 'This was a huge project that took me three months!' Ed Hendry
Ed also worked on a very interesting personalised animation project which he spent months on! Ed Hendry – Motion Design Reel 2020
As we all know, every project goes into our portfolio. This builds our recognition and progression from project to project.
However, unfortunately, it was not published by the his company due to technical problems. Still, Ed is very proud of his success in creating this type of motion design. The students learned a lot from his presentation including to even put work in their portfolios that did not get to be published. Certainly, this is for the sake of building your portfolio to show success ambition. 
Ed is currently pushing his 3D work in slightly new directions, revisiting lettering, focusing on music and planning to get into VR sculpting! 
These are some of Ed's examples of 3D sculpting design.
Reflection
Nikki, Anne and Ed all inspire us to continue working and exploring what fascinates us – this will guide our way forwards! They suggested we all focus on building our social networks throughout our course, and seek internships and work experience wherever we can. We can also gain advantages by completing Real Jobs and getting a true insight into the industry of Graphic design, and especially client relationships.These things can empower us to develop a solid portfolio and be ready for full-time jobs.
Sometimes, students may not specifically know what interests them or what they want to do when they graduate, and that's normal! If you have a dominant interest, you might aim to prototype your work project towards them during your experience on the course But it's not expected that everyone recognises their destiny within the field. Research and explore, talk with our amazing tutors about your interests. By doing so, you will truly find your way. 
---
Students' Thoughts
'Was really interesting to hear about different options for careers and the things past graduates have achieved!' – Part 3 student

'So many facets of design were covered, and it was so interesting to hear both the highs and lows of their projects. Just a nice reminder that even the big professionals have things go wrong sometimes!' – Robin, Part 3 student

'I really enjoyed learning about the guest speakers work and some of it was really inspiring.' – Adam Powell, part 1 student