Week 11 of Baseline shift welcomed Studio FourPlus, whose owners met through graffiti and created the company in 2009 in Sofia, Bulgaria. They specialise in branding and motion design. Ivaylo Nedkov, one of the owners, shared their 10 business principles with us in March.
Studio FourPlus's 2019 branding reel
1. Take chances
As Ivaylo stated, 'one simple act can lead to something big'. Studio FourPlus entered into the Sofia design week in 2011 and won the poster competition. From this exposure they got an exhibition the following year and further proposals down the line. In addition to this they went on to create the festival's identity in 2012 which was the first complex design system the company worked on. This in turn shaped their path and wouldn't have happened had they not taken the chance at the beginning and continued to do so along the way.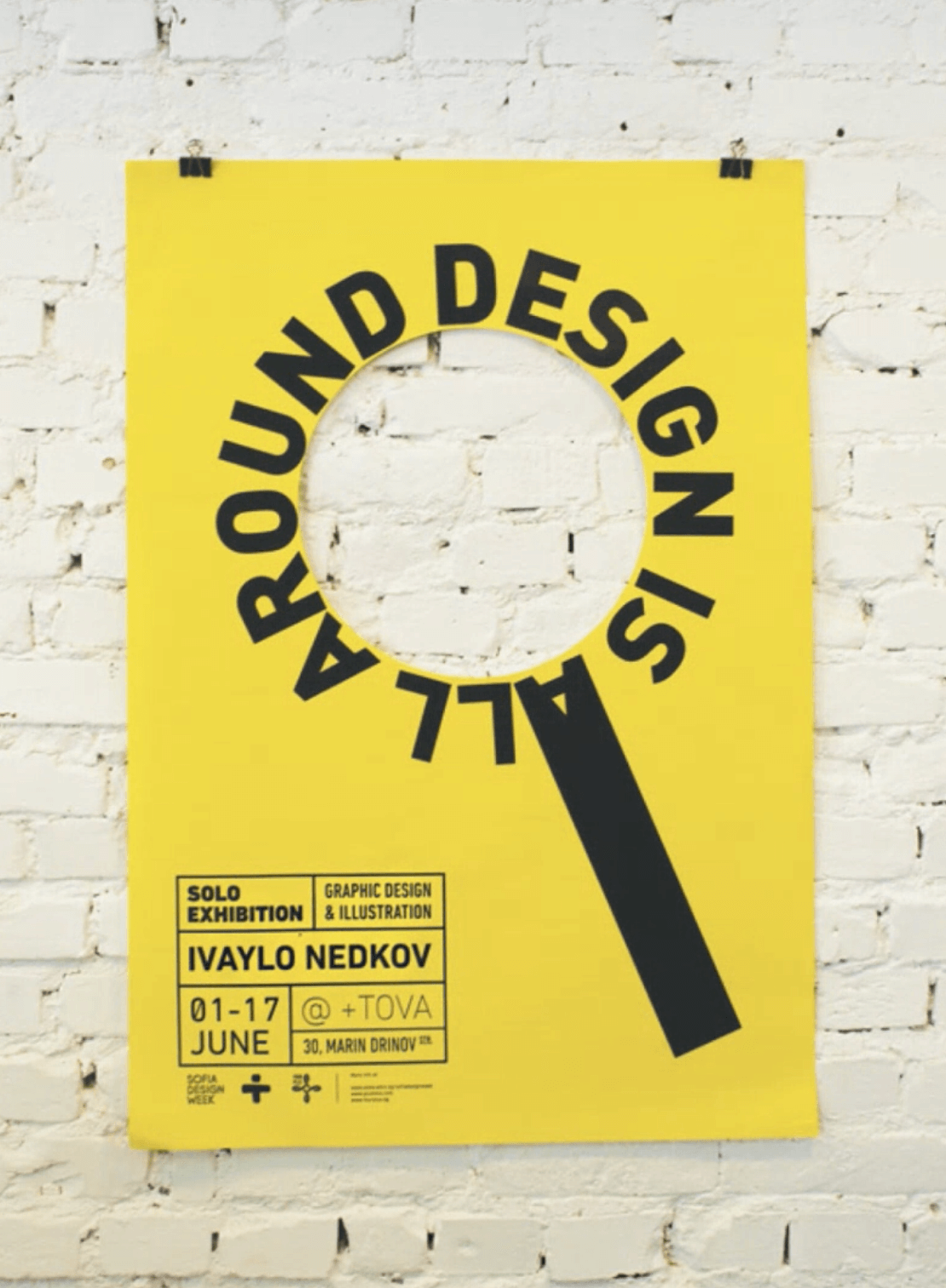 2. Build relationships
You need to 'become more than just the designer of the business'. Do your own research and 'go beyond the data'. Think of what the client may need but didn't mention, something they may not even realise or have thought about yet. Even if the ideas may sound weird at first, through it all you need to be questioning and be respectful simultaneously.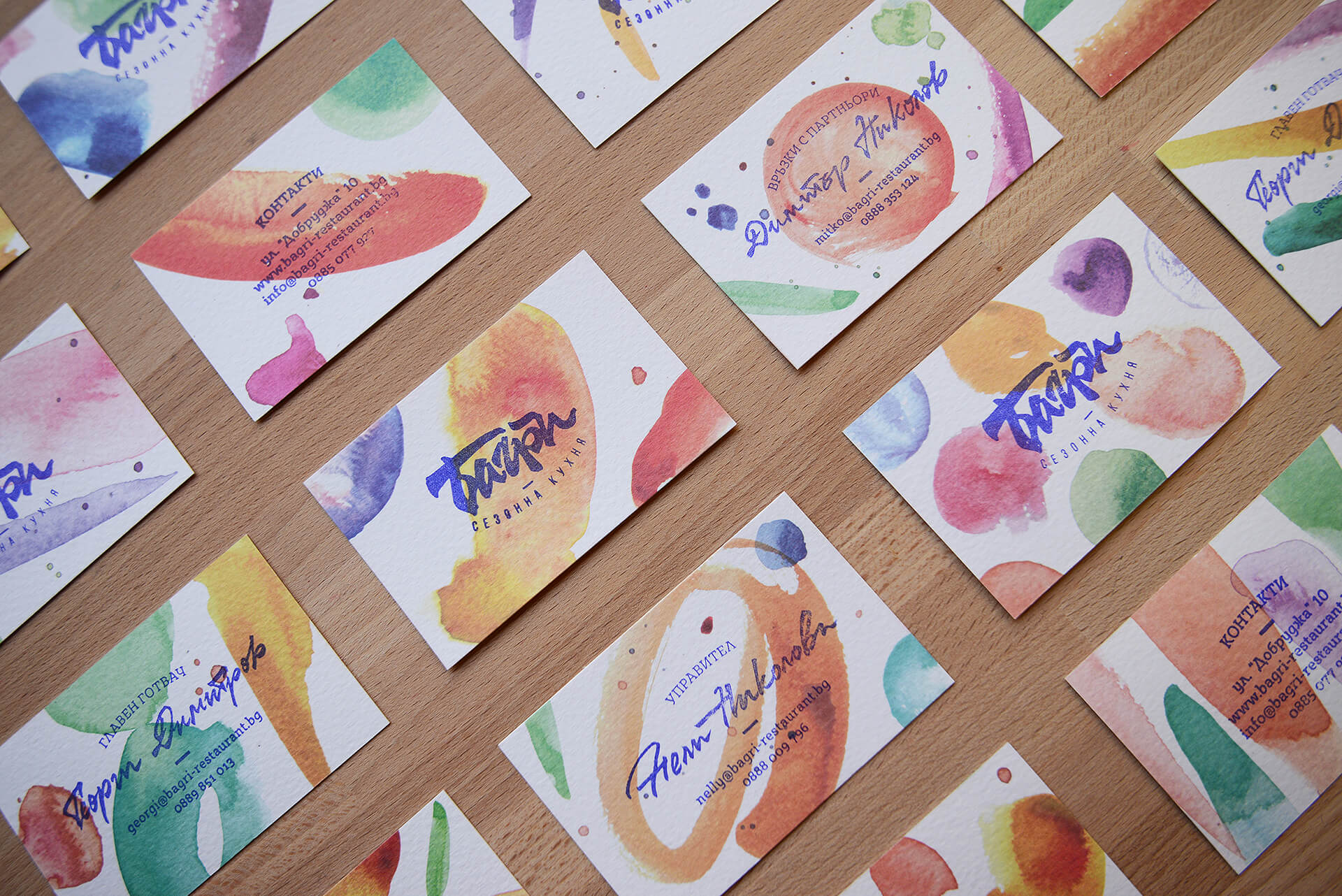 The Bagri Restaurant was the first farm to table restaurant in Bulgaria and Studio FourPlus designed their branding. They decided to go for organic branding; using watercolour, watercolour paper cards and a stamp. In order for this to function FourPlus designed around eleven watercolour templates on the business cards so Bagri could finish the design by stamping the cards with the logo, which was also illustrated by hand. The branding however didn't stop there. Studio FourPlus went on to create a wall quote mural of the restaurant's menu, tying it all together. They then continued to keep in touch and foster their relationship with Bagri after the completion of the project. As a result, Studio FourPlus helped redesign the logo when the Bagri fell on hard times in 2020 and converted into a farm. As a farm they needed to come up with packaging design for their products which the Studio handled, as shown with the Bagri Farm dairy product labels.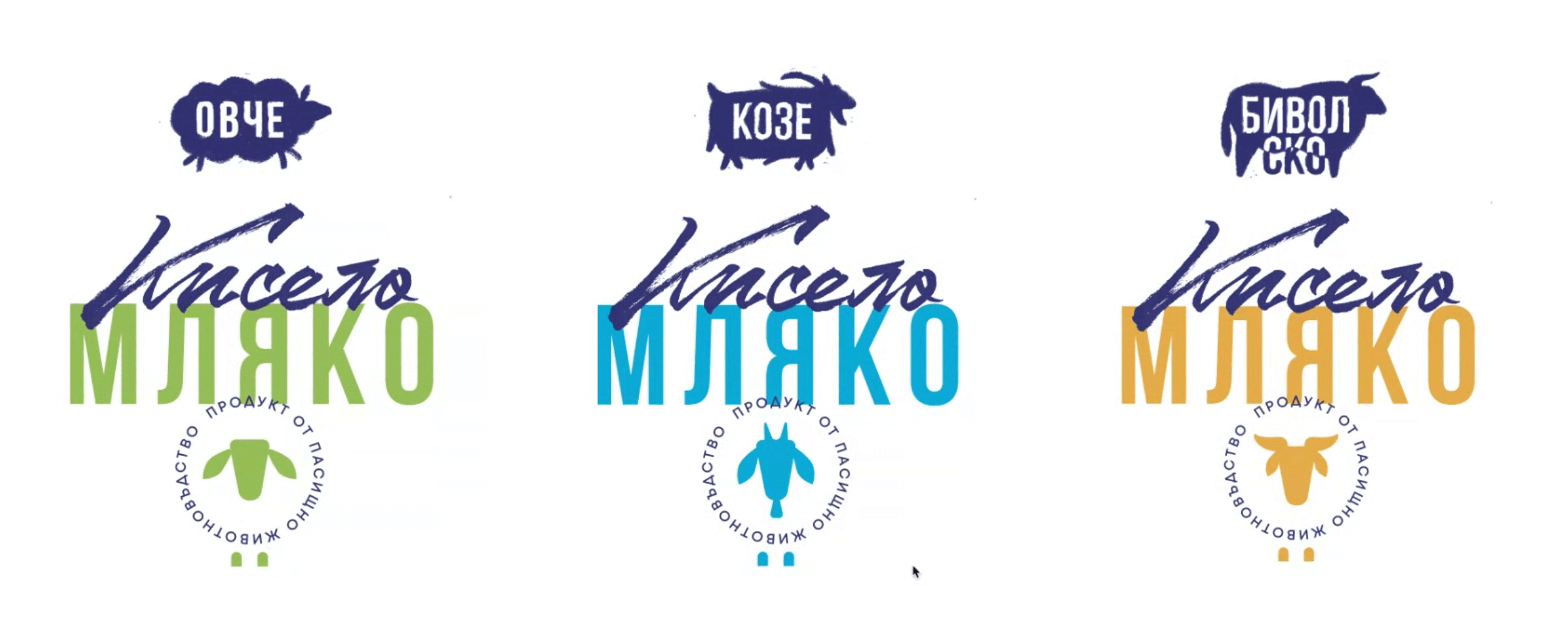 3. Make it personal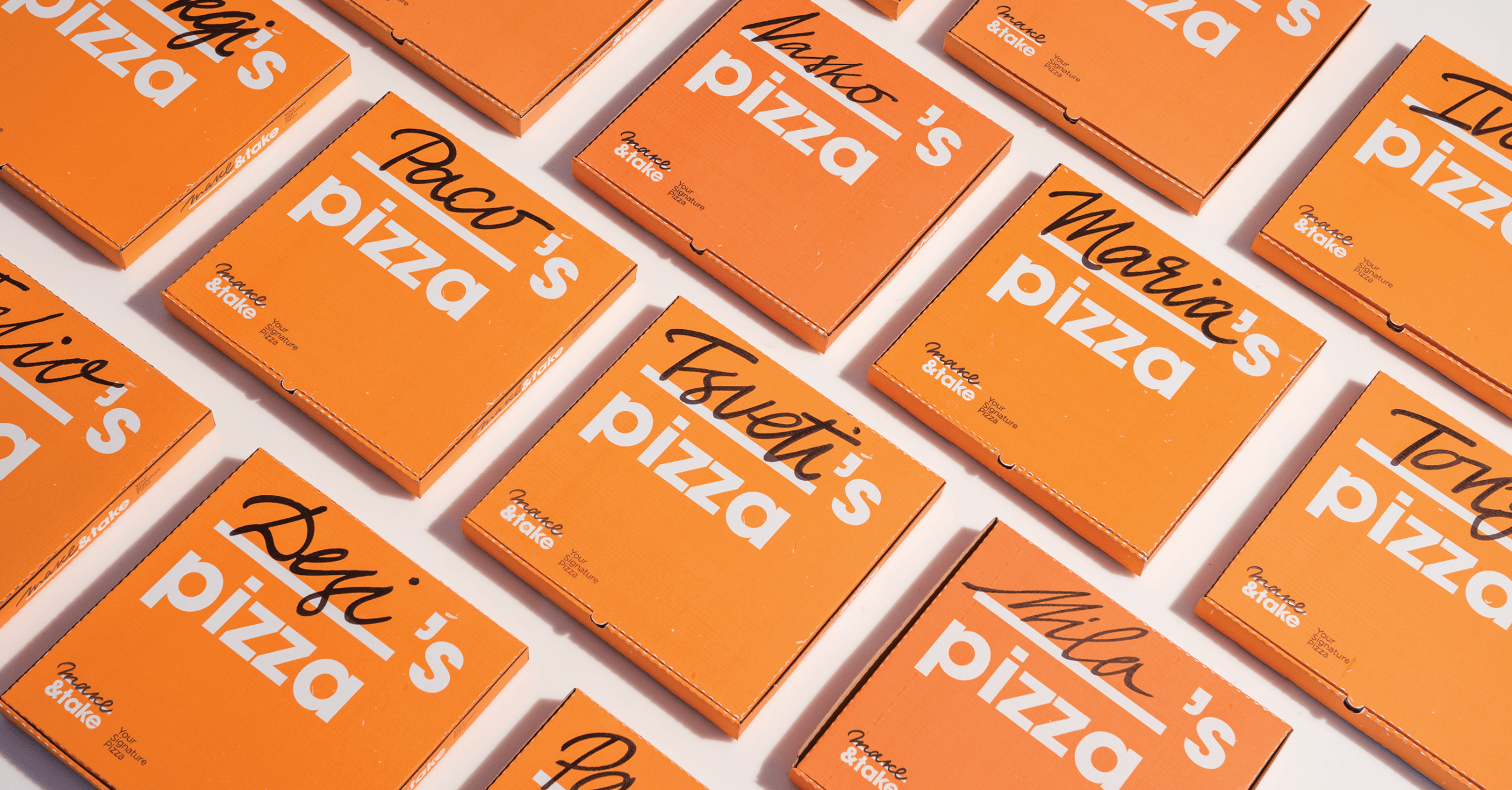 Wherever possible Studio FourPlus incorporate personalisation into their designs, as you can see with the Make&Take Pizzeria. Designs always work better when you 'bring people into the equation'. When the customer 'makes' their own pizzas by telling the chefs what they wish to have for toppings they are already engaged. FourPlus took this another step further and personalised the packaging. By placing the customer's name on their pizza box, the pizzeria will gain a more loyal customer base as it is creating a more personal experience and the company will get free advertising when the customer takes the pizza home. Similarly, they designed the shop's interior and staff uniforms to reflect this experience further.
4. Support meaning
By supporting causes and issues which are active you are not only advertising your beliefs, you are also helping to support the communities and causes which garners attention. FourPlus is very active in terms of supporting meaningful causes such as the Power Pops brand. The brand aims for social change, but its approach is different. It makes delicious and healthy ice creams that support causes and ideas. Made out of natural products and real fruits, the popsicles are limited and always linked to an idea. One can only find them at events signed by the brand. Power Pops' social engagement strongly relies on supporting different causes. The first two brand missions FourPlus worked on were the establishment of a LGBT center in Sofia & gathering resources for a Bulgarian fund for women in arts and crafts.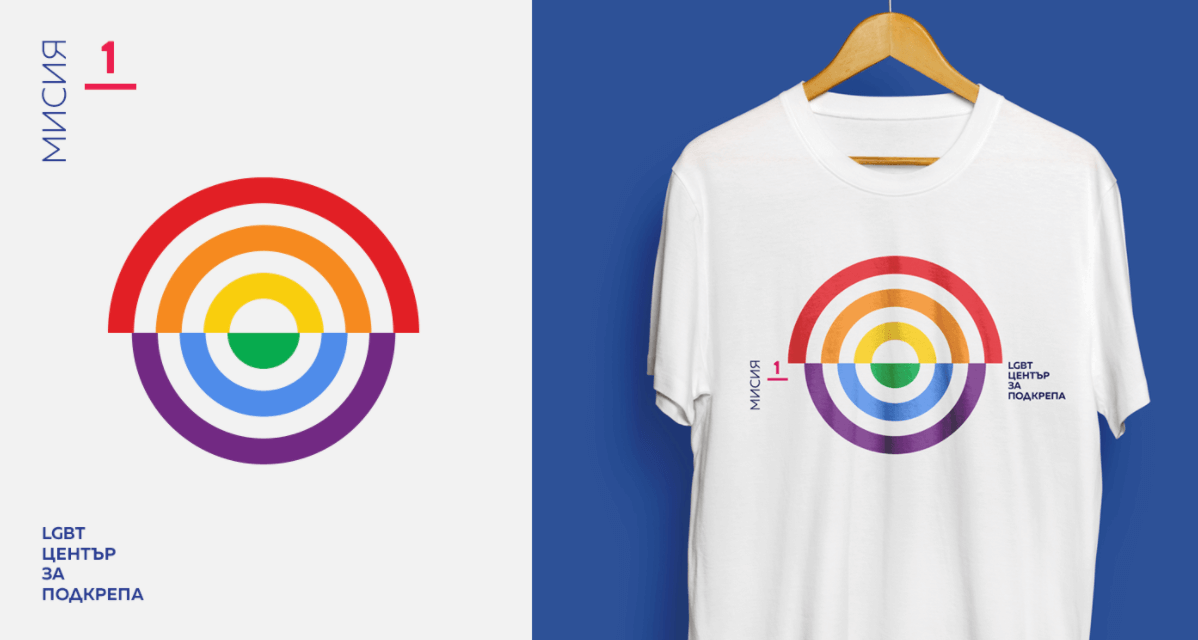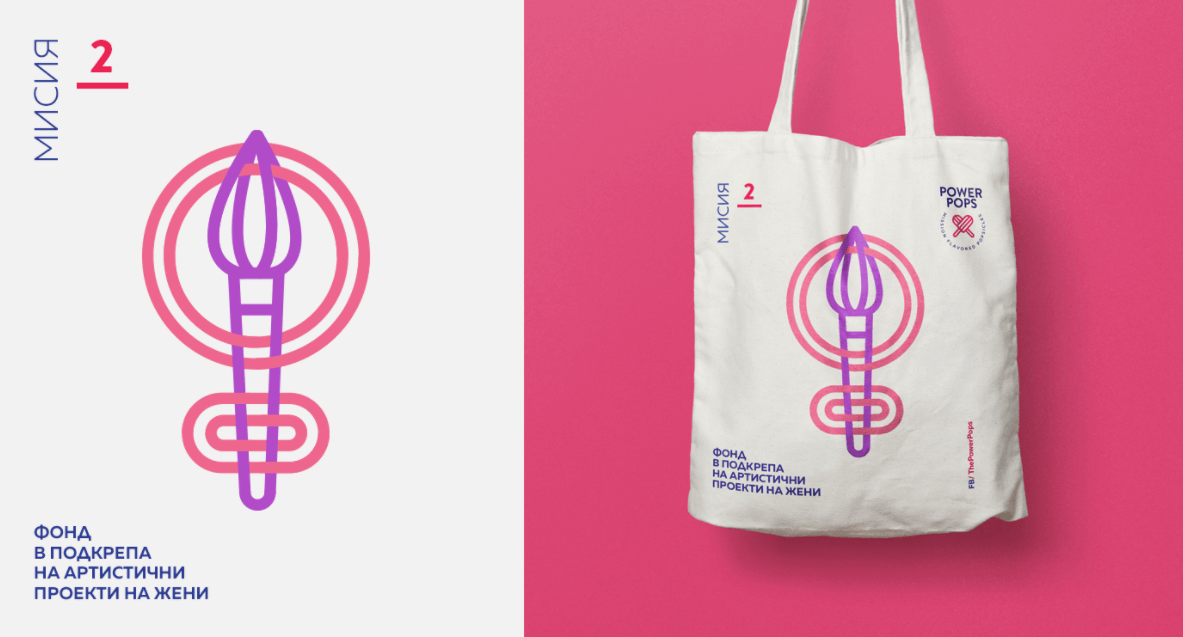 5. Share your values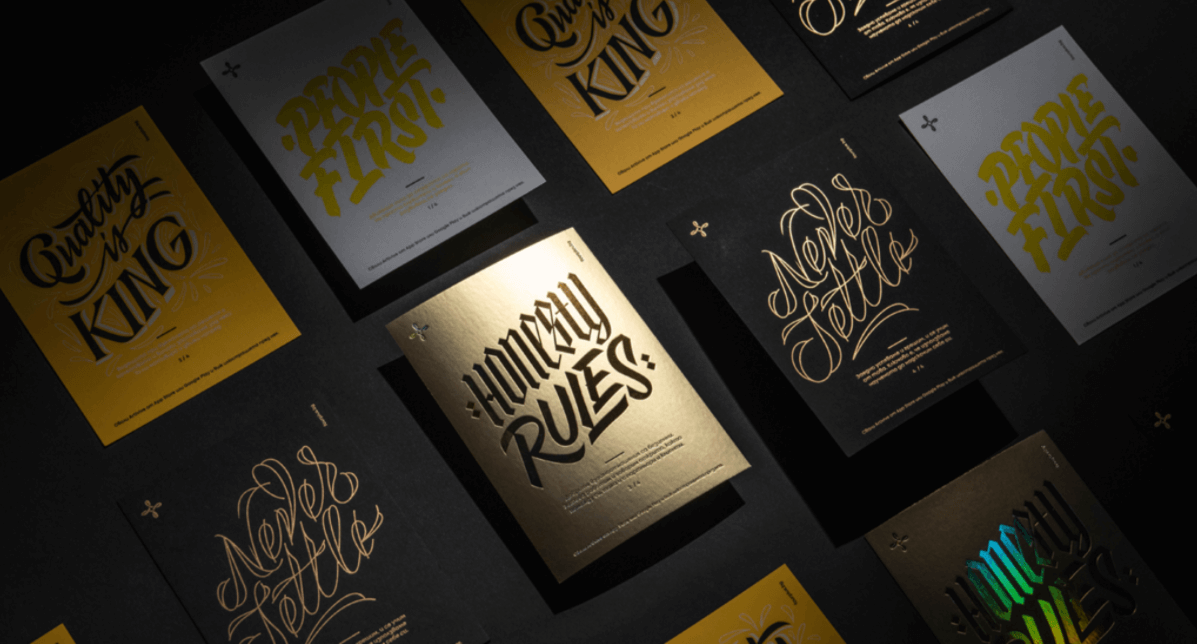 As Ivaylo stated on behalf of Studio FourPlus, 'It makes our work inspiring'. When sharing your values with others they are often inspired by you. Another way you can share these is through projects like creating your own Value Cards. For a 'Brand and Stationary for print lovers' event in Sofia, organised by Europaper and InkPassion, FourPlus created a series of four cards representing their main values. 
"Honesty Rules" stands for honest and fair communications, "People First" represents the team spirit and value of the individual. "Quality is King" reveals the striving-for-excellence nature of the Studio and "Never Settle" captures its unresting desire and aim for growth and bettering.
All cards were printed on four different creative papers applying different printing techniques. Having a focus on motion branding, the Studio decided to add extra value to the print formats and used the Artivive app which allowed to bring to life the calligraphy and lettering in the cards.
6. Collaborate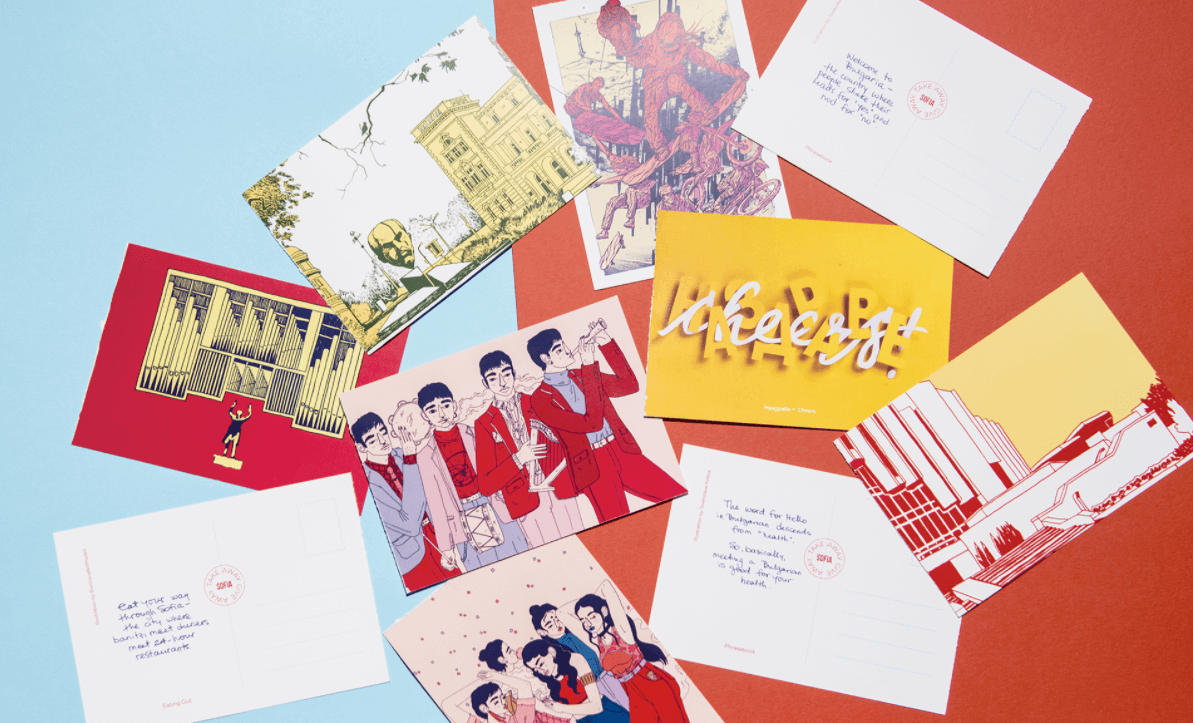 'We grow through the work with other people' Ivaylo pointed out to us. So in order to 'build something bigger than yourself, your skill and your knowledge' you have to collaborate with others. 
One project in which you can see FourPlus did this is 'Take Away Sofia', for which they collaborated with a multitude of artists, including a lettering artist who later on actually became part of the Studio PlusFour team. This booklet of postcards inspired by the capital of Bulgaria – Sofia, features different aspects which entice tourists to the beautiful and always surprising city – culture, architecture, art, food and beverages to name a couple.
7. Improve your surroundings
One of Ivaylo's many great tips was to always try and work to improve your surroundings. This being one of the key values of the Studio allowed them to work alongside a group of architects on numerous projects to improve the city and country they are based in. 
The first project he talked to us about was the Pirogov hospital in Sofia's Children's ward. Hospitals usually tend to be dark and gloomy and most people try to avoid them. Such was the case with this one. However, since there always are patients that need medical help. The America For Bulgaria Foundation aimed to change that. They started a project aimed at transforming the Children's Ward to make the patients' stay more pleasant. FourPlus partnered in the project to create the navigation system and illustrations and turn the ward into a magical world for the little children.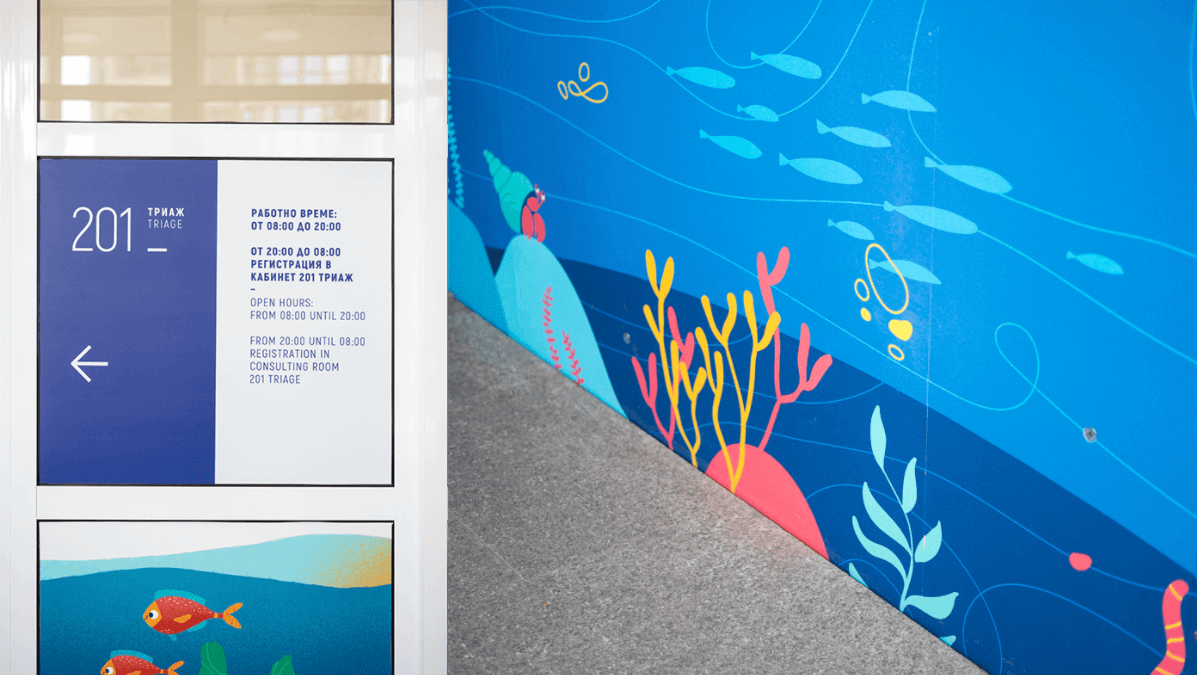 8. Go beyond expectations
When Studio FourPlus was invited to participate in the brand enhancement of Launchlabs – a business redesign studio, they were a bit overwhelmed by the big task. They started with an analysis of the current visual identity elements and the company's performance, both digitally and physically. In a series of workshops with the Launchlabs team, FourPlus explored various approaches and scenarios for the brand's future, ​​​​​​​until becoming in sync on the currently chosen path. As a result of these and numerous hours of research, they came up with an upgrade of Launchlabs' logotype and symbol, colour palette, typography, iconography and illustration, layout, portfolio and print. 
They showed a lot of passion and know-how into both design work and presentation and this resulted in a great work environment and relationship with the company. The takeaway from this project, Ivaylo suggests, is to envision what might be when working with an important client and give it all you've got!

9. It's okay to fail
Failure helps you grow, not every project will be launched, not every proposal will be chosen and not every competition will be won. As Ivaylo reminded us this doesn't stop you from building your relationships and contacts. He showed us numerous projects Studio FourPlus worked on which were either not finalised or even chosen, however this never stopped the team from looking for more work and clients. Sometimes collaborations don't work and that's okay, as long as you can take something positive from it it's not waste, it's a learning curve. 'Every project is a great experience, focus on all the positives you can out of it'.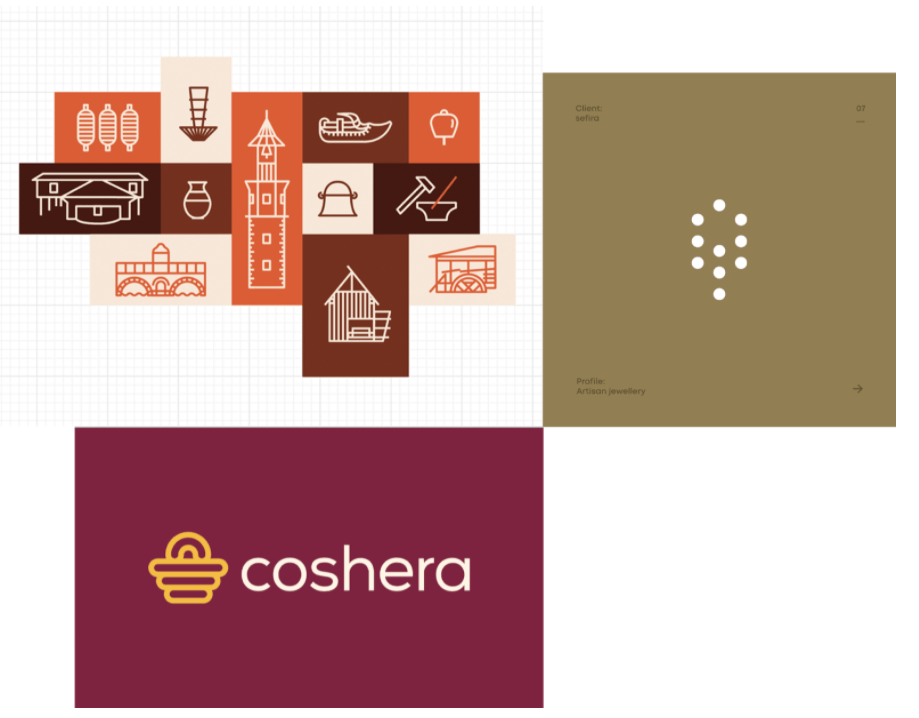 10. Enjoy the ride
Like everything, being a designer has its struggles so it's really important you 'don't forget why you went into design'. Studio FourPlus does work they are passionate about; motion design and branding mostly, but it's also the work they find interesting. For years they worked with a Snowboard company based in Berlin where they had full creative freedom over what they did and were very pleased with landing this project. Make sure you remind yourself why this is what you chose to do, yes it's hard work but it's fun so don't forget to enjoy it as well. 'Experiment, search, fail, but do not forget to have fun.'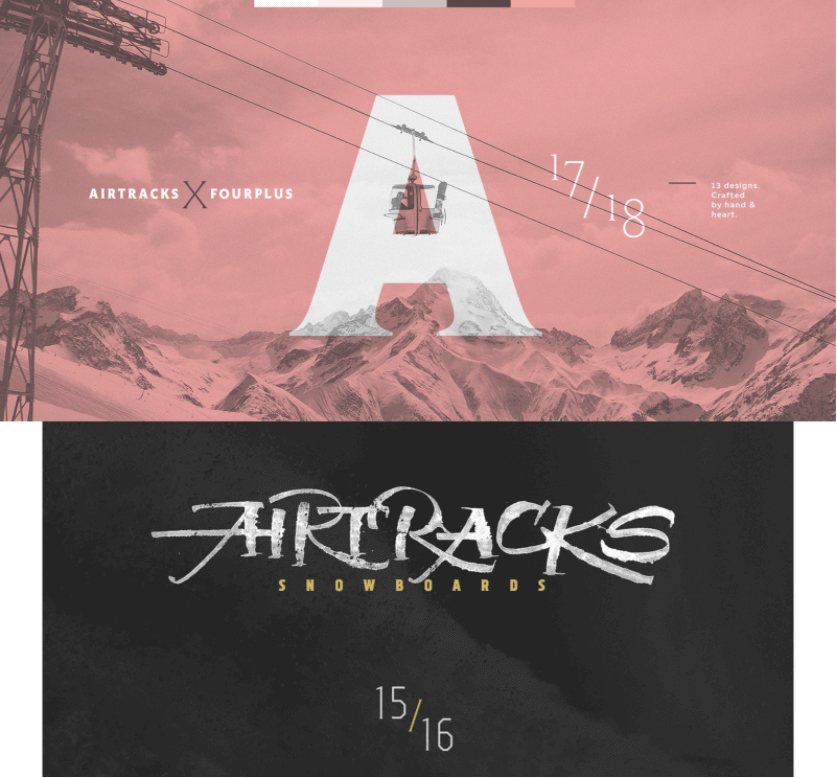 Reflection
Upon hearing all these tips from Ivaylo Nedkov and Studio PlusFour it shows how important it is for you to take those chances, share yourself through your work, build those relationships, work with others and always look on the bright side.
Students' thoughts
'Branding design is really something to be admired because you really have to have a certain *flair* – and Ivaylo definitely has that! The decisions he talked about in his work really show an attention to detail and it is so fascinating to hear. Really awesome work, especially loved the pizza one.' – Robin, Part 3 
'Seeing amazing work from the perspective of a different country was very interesting!' – Part 2 student
'The tips and examples shown by Ivaylo were
very useful.' – MA student