My partners 3 facts were:
Enjoys listening to music, favourite artists are Krept & Konan, Headie one, AJ Tracey…
Likes to watch TV and films a lot. some examples are Brooklyn 99, Power, Fast and Furious…
Likes technology, using it, watching videos about it…
Below were my initial brain storm of ideas from his facts: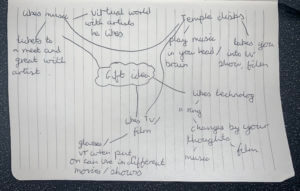 My three random words were:
Below, are my concepts shown through the matrix grid. I came up with all these using one of the elements above, and sometimes mixing them.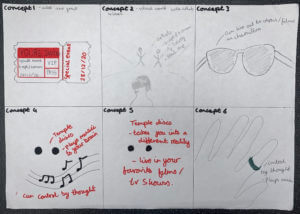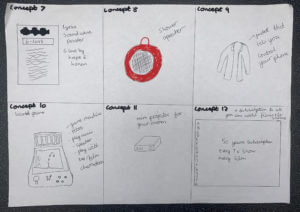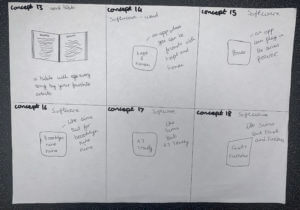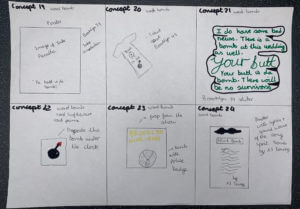 From there I re-drew my two final ideas for the gift. These were: 1 pair of temple discs and a Smart ring. Can be seen below.
The concept behind the Temple Discs are that when you put them on, they link to your brain. They take you into a different reality, where you can live as a character in you favourite tv show/film. I thought this was a good idea and it is a new experience as instead of just watching you are living it too. I came up with this concept from his love of watching tv and films. But also from the two random words of game and software.
My second final idea is called Smart Ring. It links to your brain again, however this time you control it all. You can speak to it to find out information, can control music, read out a text for you, send texts and make calls for you. Lastly works as a camera by capturing what you see from your own eyes. I got to this idea from the random word of software and my partners love for music and technology.