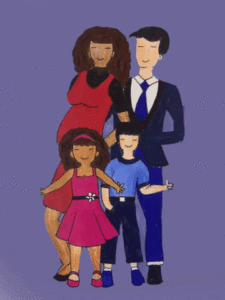 For Sara project Impactful images, we were asked to design two images based on a topic given to us. One of the images should be direct and the other indirect towards the topic. The second image should be less subtle but still allow readers to be able to identify the theme of the topic.
I did a mind map of family and I decided to explore pregnancy, as that is what brings the next generation of a family. However, I used pregnancy to represent a mother who dies from childbirth and now the father is left to deal with the trauma and raise two sobbing kids.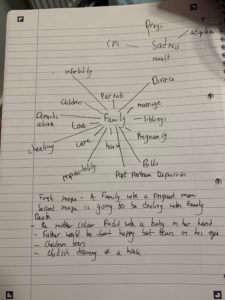 For family my original images show a typical family, a father 2 children and a pregnant wife, to go deeper into the topic of  family my theme pregnancy and how it brings joy to those around, however, there are some people in this world suffering from a pregnancy that does not bring life but takes it.
The uses of black in the second image is to show mourning and loss of a family member, I made the mother and the child emotionless to show that they have gone from this world and no longer with their family.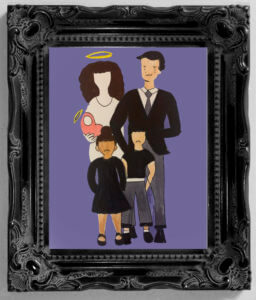 The title 'Are they still a family?' is to ask viewers if this mourning family can still be a happy family even though they have lost what brings them joy.
Moreover, I enjoyed this topic cause is similar to that of storytelling, which I have interest in but with images. I would love a  similar topic in the future but with more time to develop and explore my ideas.