Introduction
The lettering in the environment project that I completed really gave me a clear understanding of how much detail there is to where we live and breathe every day. The brief was quite simple, as it said to explore and go around the campus to photograph as many sources of the environment as possible. There was quite a distinctive pattern to what I was taking pictures of, due to the fact I took quite a few pictures of letting on buildings, walls, and floors. Reading's campus has a strong sense of vibrancy and colors to it. However, the pictures that I took, were quite the opposite of that.
Once I had all my photos, the next step was to categorize them. I displayed my photos into  different categories, that were quite simple but effective at distinguishing each photo to what type of photo is was and where it was taken.   The platform or software I used to display these categories and pictures that I took was on PowerPoint The categories that I mentioned are shown below, they include Colour and Materials.
Colour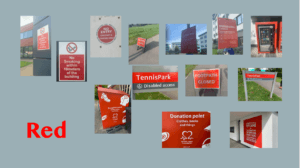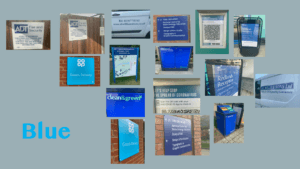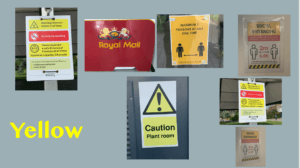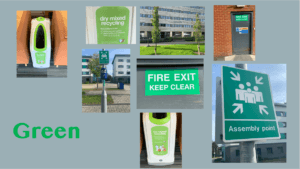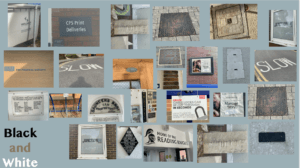 The next part of the task wasn't really difficult, as we just had to organise each picture into different categories. Once I did this, I then noticed after presenting these pictures on Powerpoint that whilst categorising them into colours and materials. The pictures weren't very relevant to one another and didn't really do the pictures justice. Which is why I do believe that in the future if I did this task again, I would just update and edit the pictures to black and white. this will hopefully let me maintain my attention and time on the letters of the pictures rather than the actual colours themselves.
The next category of the PowerPoint and pictures I took are below:
Materials