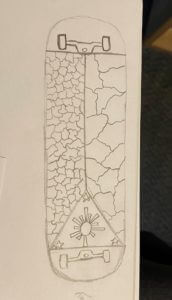 Tristian was my partner for todays session, the three facts that he gave me were;
He is half Filipino.
He likes skateboarding and used to do it.
He recently got into basketball and enjoys it.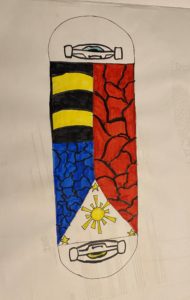 I decided to go with a skateboard as the main idea. The Philippines flag is also incorporated on the board. My random words were Eyes, Bee and Army. I decided to place eyes behind underneath the wheels as both the wheels and your eyes guide you. For the other two words I drew the patterns that most associate with the words.