For this Task I worked with formatting text in Indesign. We had to create a leaflet that represented the text we where given. To start of with I looked at quite a few videos, one of which being (https://www.youtube.com/watch?v=kH-jsWBVNjU). This was a formatting video that allowed me to understand a lot of the basics in indesign as I haven't had a lot of experience in this software before.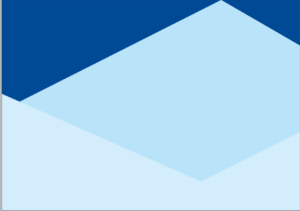 The first step to creating my leaflet was to add a background. I did this by using long rectangles at different angles to get this geometric pattern. I set the colours to different tones of blue as I though this worked best after a few experiments.
The next thing that I needed to do was to start inserting some of the text. To start of with I read an interning article on typefaces allowing me to be able to pick the best one. (https://helpx.adobe.com/uk/indesign/how-to/text-formatting-overview.html). The typeface that I decided to use was minion Pro. For the title I went with all capitals again after my reading I found this worked best as as a stand out from the rest especially as I had used a darker colour in this section. I then went on to add the introduction text which I wanted to follow the lines of the darker blue. To do this I used a force line break to make some of the text fall onto the other line. I made it 11pt as this is a good readable size not being too big or small for its purpose.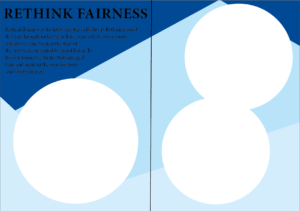 After I had done the background and title I needed to figure out a way to add the podcast sections into the leaflet. I tried by adding it in normally but I came to conclusion that this didn't stand out enough and wanted a more unique way to display this text. So I decided to keep with the geometric theme and add my text in circles. To do this I place a circle using the circle tool and made a white fill with no outline. I did this three times and played around with placement and size and having the biggest circle with the most text in. When adding the text I found it quite difficult to get it all inline because I needed to set it to know that there was a circle frame. I learnt this by finding a video that helped me align the text on the path as well as wrapping it around the circle. I kept the text in the circle the same font and made the title a lot bigger to stand out. As all the text was quite different sizes for each section it became hard to keep the text the same size. To make it fit I made the left text a bit smaller as there was no way to make the circle bigger.
When adding all of my text I played around with leading and tracking a lot. Especially with my title as when using capitals it often looks squished. Adding a bit more space between letters would make it easier to read for a potential user.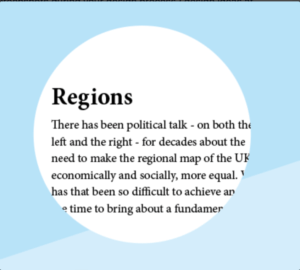 The last piece of text that I needed to insert was the dates. Ones the circles where added there wasn't a lot of room to add these. So I came up with the idea to add the around the outside of the circle. This was quite a hard task however I managed to find a useful video on this (https://www.youtube.com/watch?time_continue=25&v=gKOSnQ2RXJI&feature=emb_title). To do this I used the same circle that the text are in and used to type of the path tool which is under the type tool. I clicked on the area that I wanted and typed out the date and made it correct font, colour and size that I wanted. One problem that I came across was that my text displayed upside down. To fix this I needed to flip the text in the circle. This was done by going into type- type on a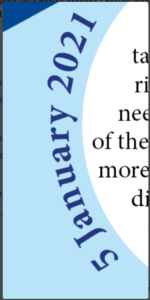 path- options, this allowed me to have the option to flip the text. I then want my to make the text side on the ascender instead of on the base lien and this was done through the same way as the flip.
The final step that I tool to finish was to add a logo as I saw some negative space that could be used. I also wanted there to be a defining feature to know that the leaflet was about a podcast. I went to illustrator to make this and learnt how to insert it in using an online video to help.