Harry Potter and the Goblet of Fire
I found this session because I've not used InDesign before, so it was a good introduction to the program and the tools it provides. I liked the usefulness of the paragraph styles and swatch styles and utilising these for recreating the same layout with different text made it so much easier.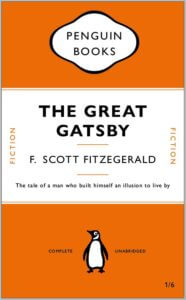 For my 'messed up book' I did Harry Potter and the goblet of fire. I used one of the original cover designs for the book and took inspiration from the colours used and the image of the dragon on the front and tried to incorporate these into my design, using both the red and blue colours on my creation and also using illustrator to create the appearance of a small fire coming out of the penguin images mouth.