This week's Baseline shift session welcomed a very special guest, who brought in a big audience. Award-winning Graphic Designer and Creative Consultant Greg Bunbury gave a talk on how his drive to make a difference fuels his work and career.
Your environment is your starting point
British-born with Caribbean heritage, Greg Bunbury's story on how he got to his successful position today is an inspiring one. In the midst of the early 90s where hip hop and fashion were at their peak, Greg recalls how growing up in Hackney surrounded by culture and art enabled him to build a sense of what culture and art meant for his community.
We are all formed by our culture, the places where we grew up, down to our relationships and the food that we eat. Design thinking starts as soon as we notice the components of our environment. We can identify aspects, perspectives and issues that lead us towards creatively thinking about their bigger meaning.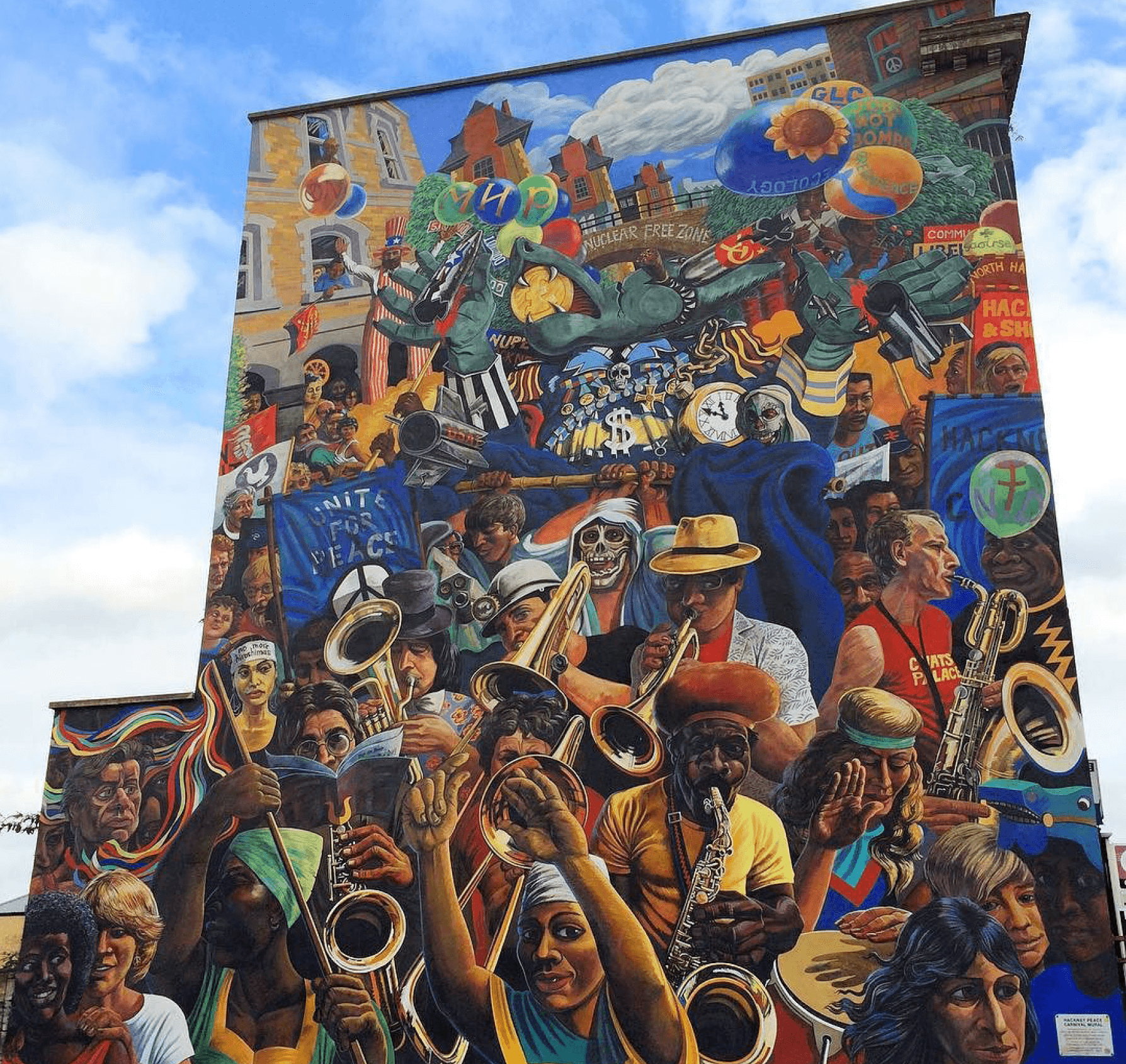 In Greg's case, Hackney in the 2000s had one of the worst literacy rates in Britain; he realised that he wanted to do something for his community, and so worked on a campaign to improve literacy rates. It enabled him to witness the way people interacted with socially oriented designs. This defined his career, as he realised he wanted to use design as a tool of change.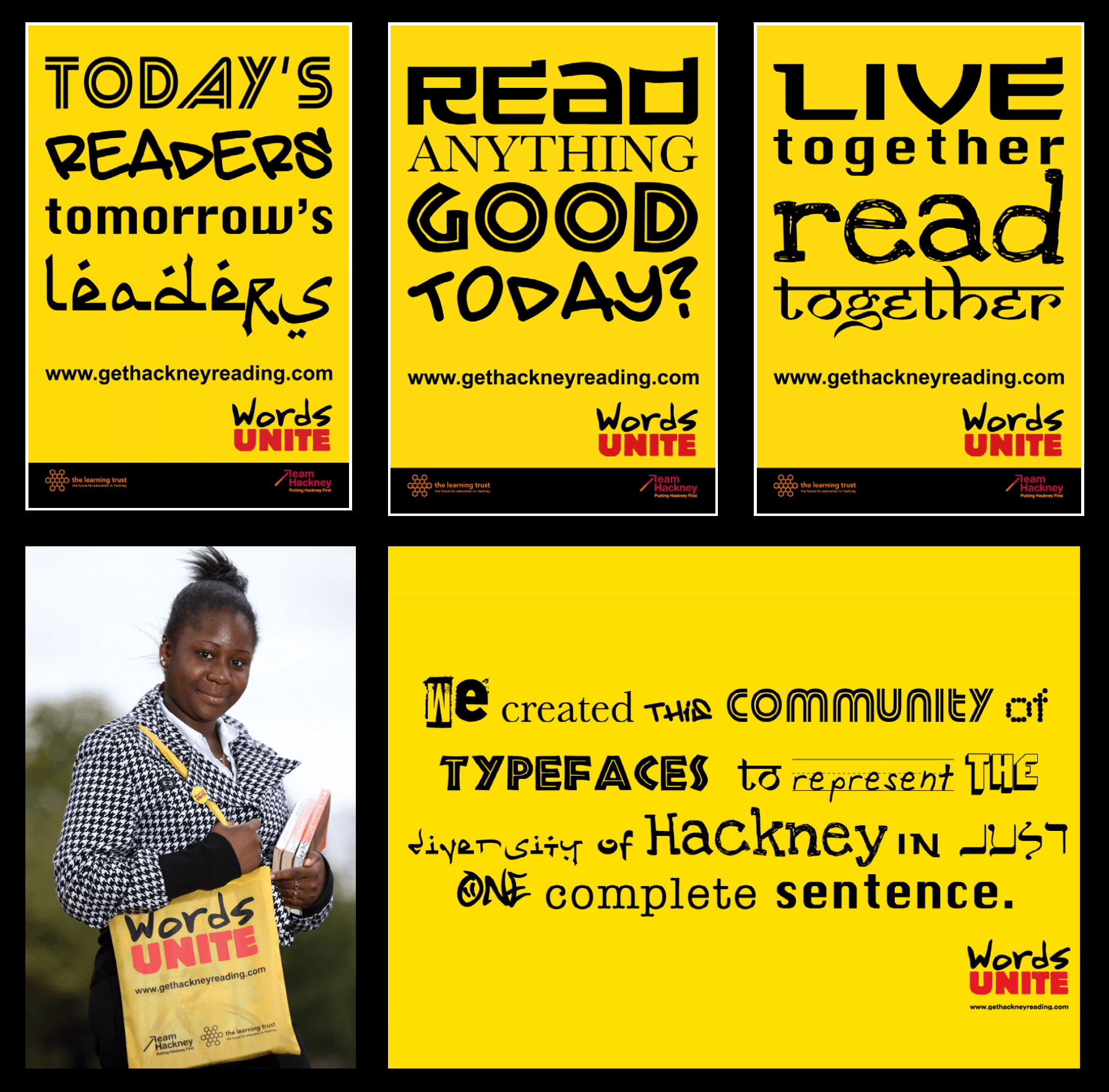 'Being out in the world is, I think, the best inspiration for a designer.'
Essentially, being open minded and having the courage to creatively question our environment not only helps us build a sense of identity as creative minded people, but also to identify the field we want to work in.
Design thinking
Design thinking is a notion that is present everywhere in our lives as creatives, and is a recurrent aspect to our studies that is crucial. When we think of design thinking, understandably we might jump to considering the project deliverables. But, Greg explained that design thinking's most crucial force is the process leading to the final result.
'Design thinking is an iterative design problem.'
Especially in more socially orientated work, thinking about the process behind the deliverable is more than anything important; Greg highlighted that we can successfully do this by:
Empathising with the user

Defining their needs

Challenging preconceived assumptions to come up with a new vision
Empathising with the user and defining their needs is a key component to making a deliverable that is successful in its impact. This is the importance of understanding your environment because it enables you to reach those first crucial stages of design thinking. These notions of understanding user needs and experiences are prominent in our current studies, across editorial design, UX, infographics, etc. In Greg's case, they helped him create award-winning, impactful designs for social change.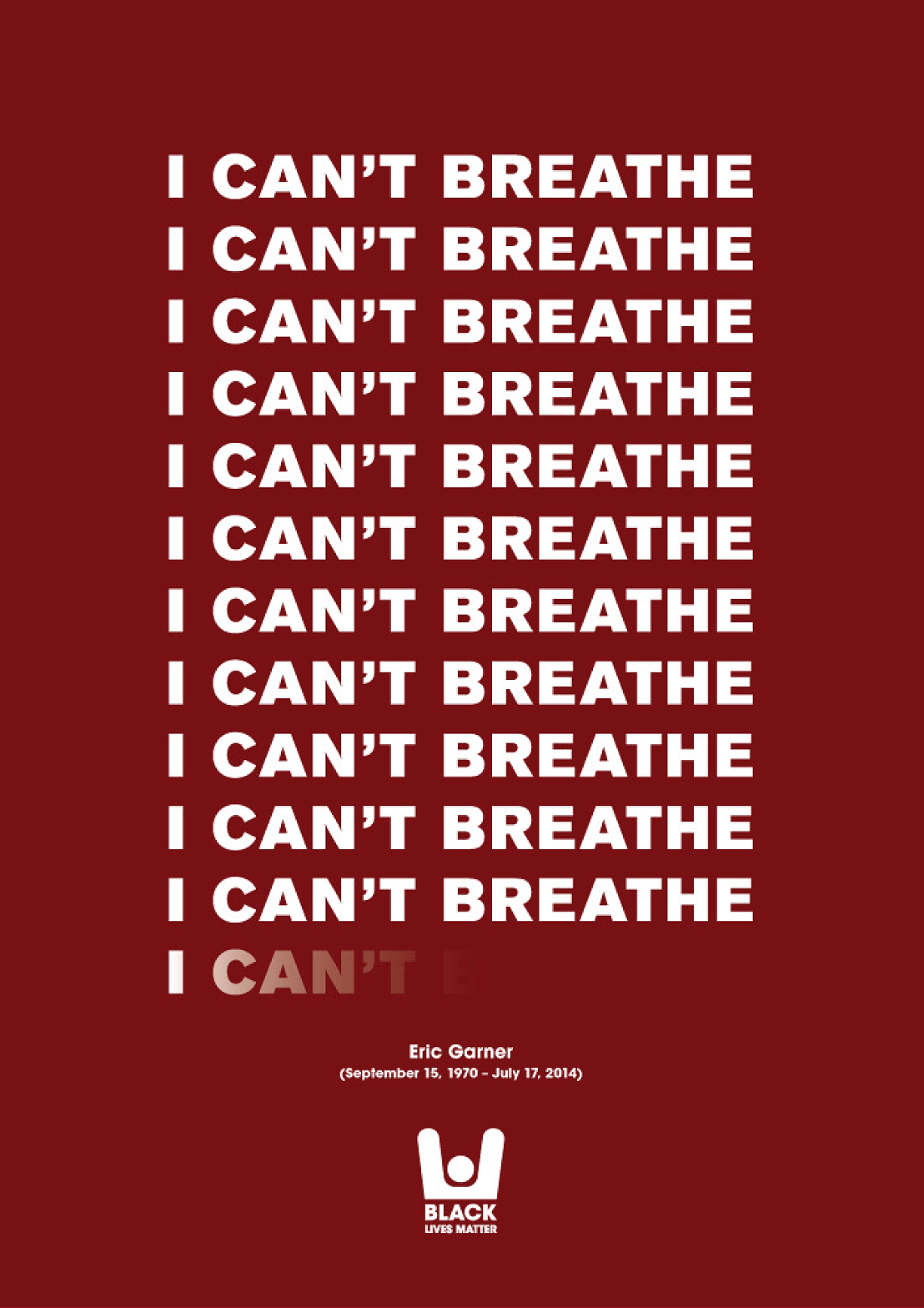 Know your values: choose your career
If you are considering getting into this strand of design, Greg says that it's important to choose if you want to make your beliefs and values into life long careers. If you are considering design activism as a professional route, the importance of communication, opening dialogue and cultivating relationships is essential. Opening up your channels and meeting people will be more and more crucial throughout your career, in any branch of design.
'You should set out your values.'
But for design activism especially, building strong dialogues will power your work. Not only is this how you get to empathise with your target audience on a deeper level, but also get people talking about your project. This will help you gain a variety of perspectives that you can only benefit in your work.
'So much of this work is about dialogue.'

A Black Outdoor Art initiative poster by Greg.
Greg explained that determining what you will stand for is essential to be able to target your focus into what you want to express or change. In socially focused design, your whole world viewpoint is put out there, so also understanding how the industry works and whether it aligns with your values is equally as important.
'It's not just about the thing you make but about how you make it.'
This entails deciding if the way you're producing your work aligns with the message you want to spread. If you're making a poster about climate change and the sustainable ways to prevent it, you'd want to make sure that your materials were sustainably sourced.
Approaching design activism
Looking at Greg's wide array of projects, the different ways you can spread your messages through design are limitless: online campaigns, packaging, branding, etc. Having that focus on every platform is a great way to make sure your message has a widespread audience.
In terms of design, you want to go for something strong, bold and engaging. This would entail bold typefaces, images, colours and meaningful concepts that show clearly your thinking process. Looking at the work of successful designers will help you fuel your process. Greg's main inspiration comes from Jon Daniel, Paula Scher, Emory Douglas and Peter Kennard who all use design as a tool for disruption, and spread political messages with bold, dynamic designs. One of the more successful ways of getting attention from your audience is shock value.
'Offensive is what you're aiming for.'

'Shout' – A Black Outdoor Art poster by Greg.
Collaborate with like-minded people
In any case, you must take risks and be brave enough to also face failure. If you're not pushing yourself to take on challenges then perhaps there is something you could be doing better. Design activism does in fact require a certain level of bravery because you're tackling major issues locally or on a worldwide scale. As long as you're collaborating with people that understand your vision and have the same goals and values, you are actively pushing your message towards the right direction.
Starting straight from university, talking with your peers about matters that you want to tackle creatively is an incredibly useful way to get you to where you want to be. Greg explained that as he was doing a project surrounding a Black Lives Matter leaflet he was working with a team of two other designers, regularly organising calls and meetings which helped him to avoid any blind spots, and to come up with different creative solutions.
'Collaboration is a form of activism.'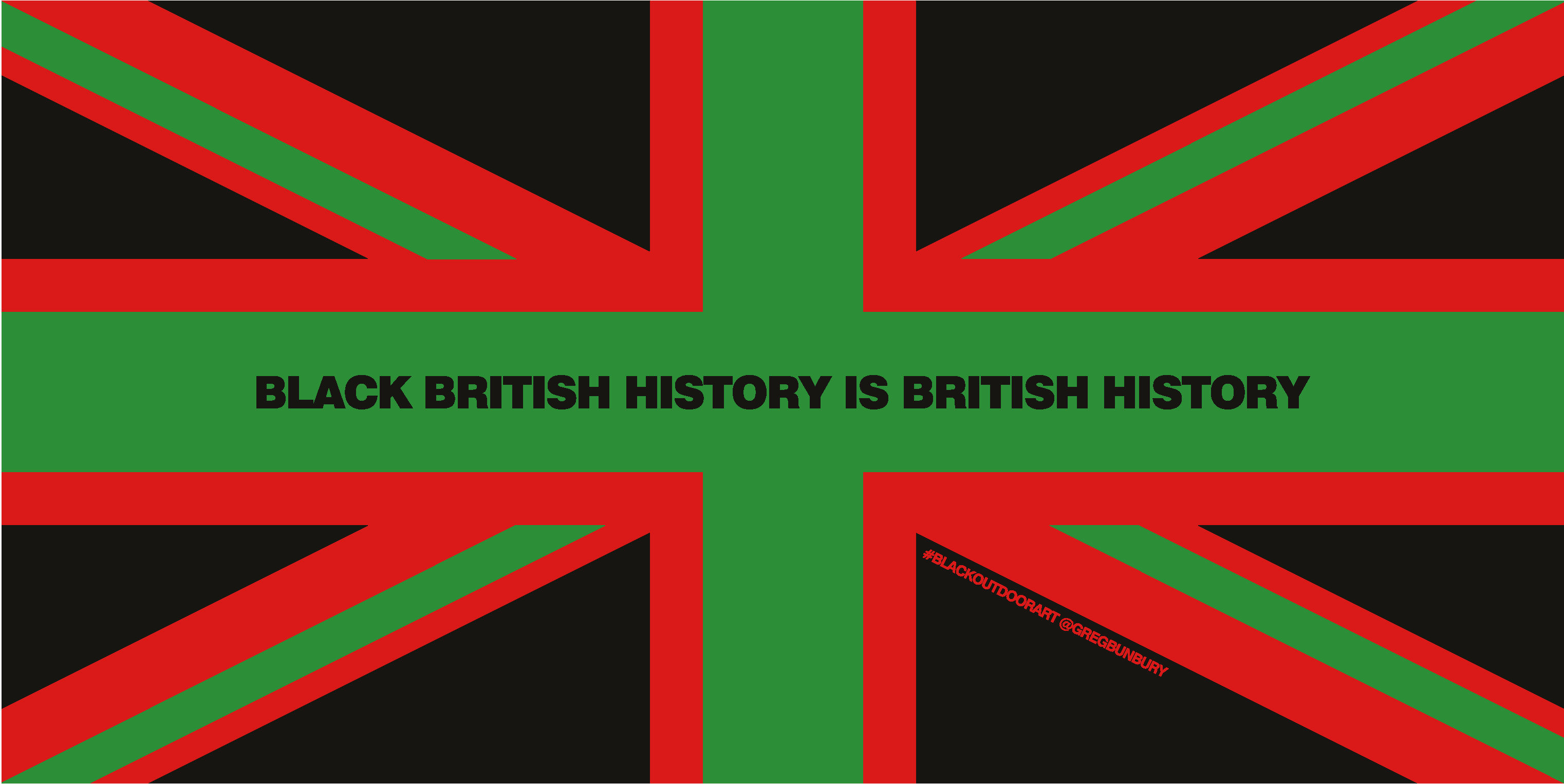 Reflection
Essentially, designing for social change and the methods you can use to approach it are important lessons to remember during your studies. Communicating with your peers, keeping an open mind, daring to question your environment and collaborating with like minded people will fuel your creativity, shape the imprint you want to make in the world and establish yourself in the industry. By looking at the world around you and determining what you should be doing as a designer, you can create powerful messages and use the power of design to its full potential as a tool for change.
To find out more about causes Greg follows and how you can help, here are some useful links which he provided:
aiga.org
designcouncil.org.uk
worldstudioinc.com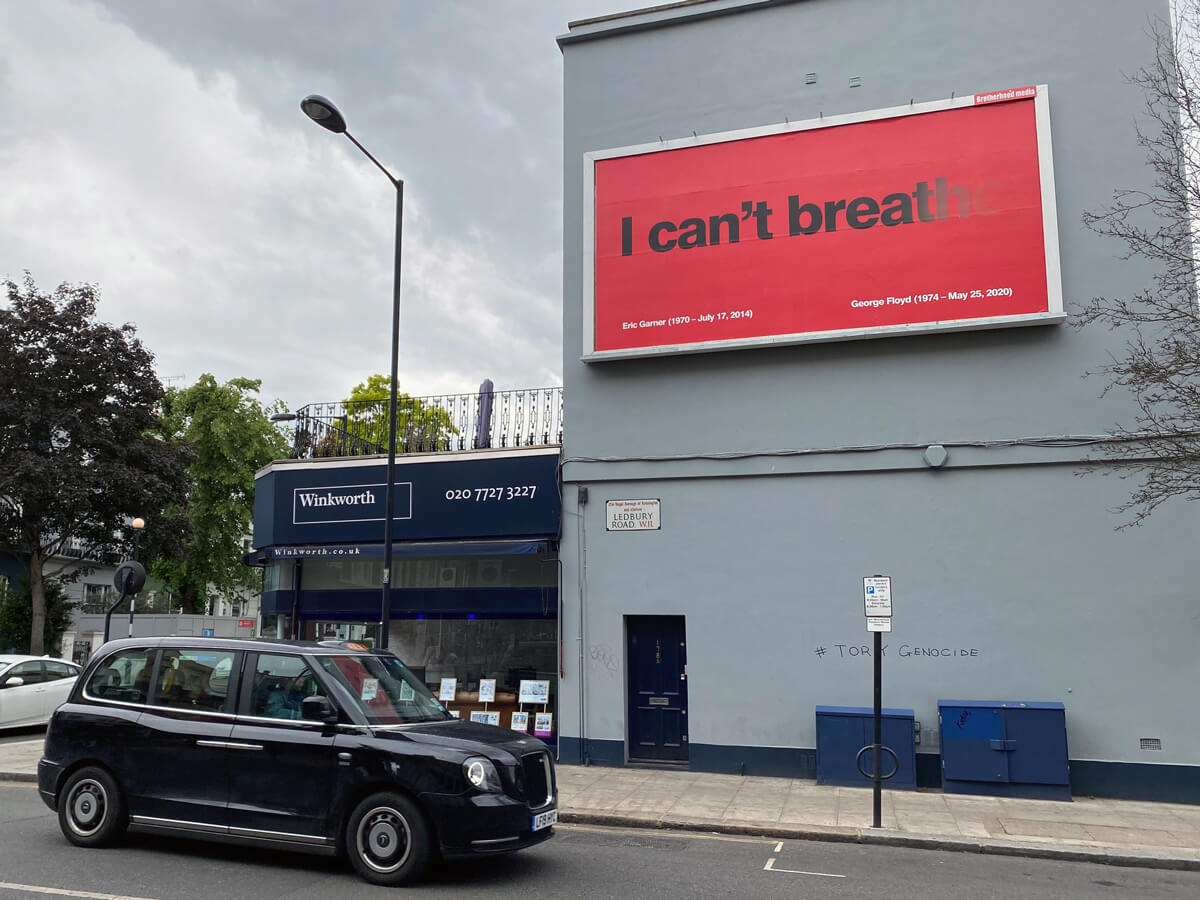 'Your biggest asset as a designer is your perspective.'
Follow Greg on Instagram @gregbunbury
---
Students' thoughts
'Greg is such a good speaker and just radiates such passion for his work and projects. It really ignites your wanting to make a difference with your designs and be part of a positive change.' – Robin Smith, Part 3

'It was nice to hear about using design for good instead of just the general thing of design needing a function. In this case, design should be offensive to get a point across rather than trying to include everybody, which is a whole new way of thinking I'll start considering.' – Liselot van Veen, Part 3

'Greg widened my view of activism and design. It is really nice to hear from designers working on such projects considering there are a minority of designers.' – Part 2 student

'It was fascinating to see work that covers social and political topics as well as work that challenges social stigmas and discrimination.' – Part 1 student

'It's inspiring to think how our work can serve a social purpose and generate discussion instead of just being something utilitarian for a client or users.' – MA student