Client meeting
The aim of this job was to create 6 motifs which could be used across various sports fashion clothing items. Through our initial meeting with our client, we discovered the target market for the clothing was 16–28 year olds, with students being a large segment of this audience. Our initial aims were to experiment with different shapes, explore different ways that the brand name could be presented e.g. 'young', 'y1', and to experiment with different typefaces.
When reviewing the information with our supervisor it was questioned how these designs would be transferred onto the clothing. As we had never worked with physical fabric items before, this was something we had not thought about. However, it taught us that when designing motifs for garments, the fabrics and manufacturing can play a huge role on our designs and educated us to always ask questions about these aspects in future projects. After speaking to our client further, we were made aware that the designs could be applied through embroidery, stitching or printing. They explained that they would choose the method of application after we had sent the final designs.
Communication
In our initial meeting with our client we arranged that all contact would be made through WhatsApp and that designs would be sent over as jpegs so they were easy for them to access. However, throughout the development of our project, communication slowed down on our clients behalf which made it increasingly hard for us to develop design ideas. This was because the feedback from our client took time to receive and was often undetailed.
We were made aware by a third party that our client was out of the country for six weeks, which meant that we had a considerable time difference which was slowing down communication. We persisted to engage in conversation as much as we could, however communication stopped completely. After speaking to our supervisor, we were advised to call our client to try converse over the phone, which would allow for quicker responses. However, after leaving messages, communication still did not re-emerge. This led us to email the client with a notice that if we did not hear any response by a particular date, the job would dissolve. Finally, we received a response that they were happy to continue.
Due to having a long period with no contact, we decided it would be beneficial to meet with our client face-to-face and therefore arranged a second meeting. During this time the client apologised for the lack of communication and we agreed that the job would continue but a updated restated brief was needed as the requirements had varied dramatically from the beginning of the project.
We learnt that we needed to be clear in our brief about the terms of communication and therefore added a section about this where we detailed how further communication would happen and explained that the more feedback we were given, the quicker the process would be in developing the designs. The schedule was also updated and contained times that we would send designs over and when it was expected for them to respond. We learnt that in this situation we needed to be the leader of communication and ensure that we both parties stick to the schedule for the job to run smoothly.
After this, we found that the job ran smoother however the amount of feedback that our client gave was still minimal. To ensure that we explored many ideas we relied on feedback from our peers and supervisor.
Design process
To begin the design stage we were under the impression that our client wanted clean, modern, typography based designs therefore we experimented with this. We originally attempted to create a concept for a set of design which could be used together to create a range of clothing items. However it was made clear that the designs may not be used at the same time and they did not need to work as a series. This was similar to the issue we encountered with the meaning behind the designs. We experimented with many different ways our designs could convey a concept for example; music and the original branding. However our client expressed that he did not necessarily want that from the design. This was something that we found challenging as our experience in design so far has always encouraged us to convey meaning or have a purpose.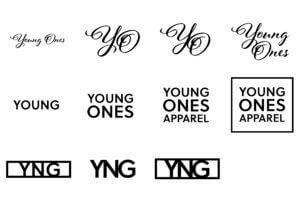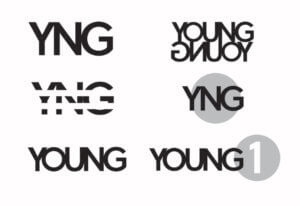 The problems continues as, after sending many design ideas our client asked us to use the same typeface as a well-known sports fashion brand. We saw this as a concern as it we believed it could look like the designs were 'fake' versions of the particular brand. We understood that saying that to our client wouldn't have a great deal of affect. Instead we interviewed many 16­–28 years olds to ask their opinion. This information confirmed out initial thoughts and therefore we presented this to our client. This taught us that user testing is imperative in ensuring that the design meet the needs of the user. It also emphasised that it can sometimes be beneficial to challenge a client and the designs may progress and meet the requirements of the brief more.
To continue with the project our client asked us to design motifs with graphic aspects rather than typography based ones and stated that the words such as 'young' and 'y1' no longer needed to be incorporated. Therefore we experimented with further designs that featured animals, landscapes and shapes (all which they stated inspired them). After sending the updated designs to the client they then stated that they would like this information to be incorporated again. It taught us that clients can sometime become confused about what they in vision and it is important that all details discussed are featured in the restated brief to save time towards the later stages in the project.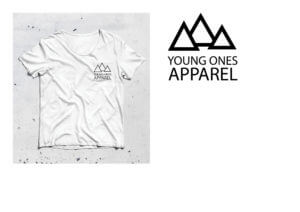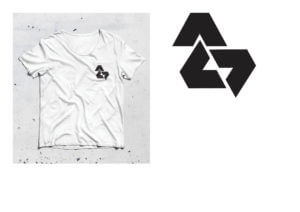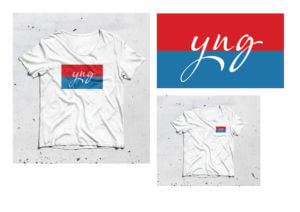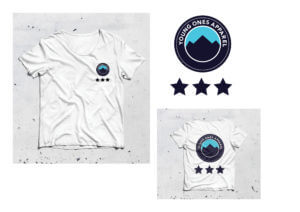 Final designs
Overall, although the job was a challenging period, we believe that we have created designs that meet the needs of the updated restated brief. The six motifs are modern and clean and would be attractive for a 16–28 year old audience. We have ensured that each motif can be easily transferable on different clothing garments and none would be manipulated by folds or creasing that may be caused when they are worn.
After our second meeting with the client, all deadlines on the schedule were met however, we were unable to send over the final designs to the client in time for the deadline that we had agreed, as our supervisor had not signed them off. This taught us, that in future when designs need to be approved before they can be sent, we should always allow more time for them to be reviewed than what we initially anticipated. This would then give us more leeway and still ensure that we meet the deadlines.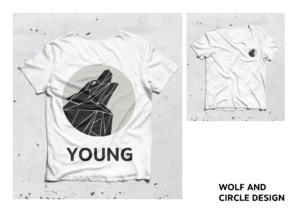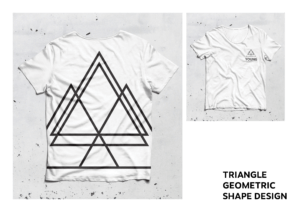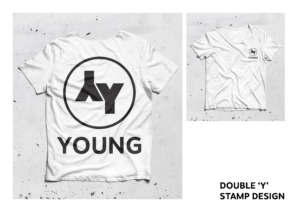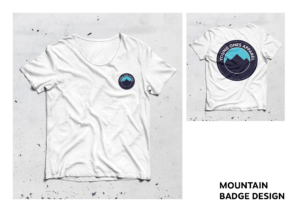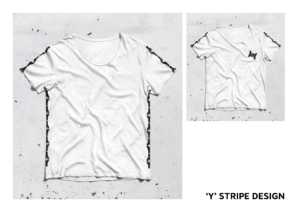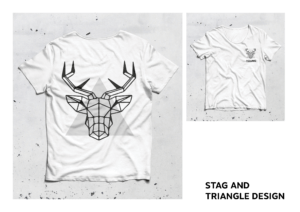 Conclusion
This job has taught us that when clients have multiple other responsibilities they may need to be reminded to continue communication with us as designers in order for the job to be completed in a reasonable time frame. While the job took longer than expected to complete it provided us an insight into how important it is to provide a schedule and ensure it is stuck to. Largely it provided us with project management and client management skills that we would not have gained working from a hypothetical brief.