Design ideas and design process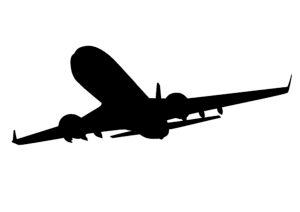 For the simple silhouette I chose a plane, I selected and masked the plane zooming in further editing the tricky portions changing the opacity of the red filter to contrast better. I then made it a layer mask and created a new layer, filling the mask with black.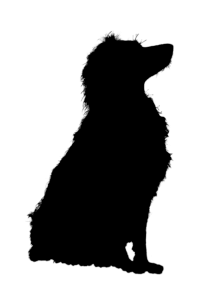 For my second design I made a complex silhouette of a dog. I used a Gaussian blur adjusting it to a point the fur and background were distinguishable. After, I make a curves adjustment layer to make the light greys absolutely white and make the darker greys black. Leaving me with a slightly blurry silhouette but was successful in making the outline of the fur clearer. I then made a contrast adjustment layer changing it to 100 so only darkest colours were visible.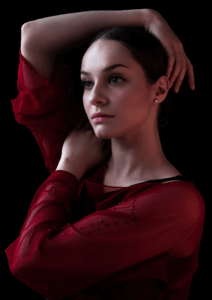 For the complex image cut out i cutout a person as it was more complicated than still objects. I used the quick selection tool to outline the body, as the clothes and hair blended into the background in areas, I had to find a create way to overcome it. I therefore zoomed in holding option to quick selection and take away areas of the image background, i found a particularly useful tool throughout this process was the viewing mode, i chose an overlay with a 50% opacity, creating a red mask around the cut-out. I selected sections Changing the size of the tool for accurate edits.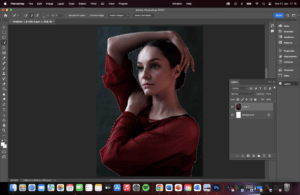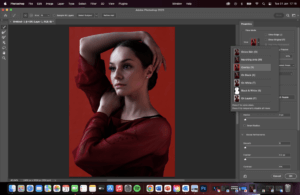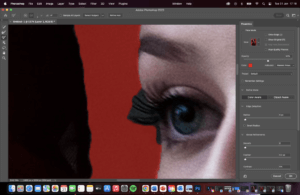 Once I had the selection I select and masked. I then worked through the list of properties changing attributes about the cut-out, like the radius and smoothness. However, there was some particularly difficult areas to edit therefore I opted for a blend between the quick selection tool and brush tool. both sizes with the lowest possible and zoomed in as far as i could selecting the individual pixels to remove them. I outputted the outline to a new layer and chose a black background to bring out the brighter hues in the face and dress, by ridding the picture of the original textured background i found it became much bolder and professional.
Software tutorials
when preparing to make my works i watched a variety of tutorials beforehand. firstly, i thought it was most appropriate to learn how to use the necessary tools. to begin i watched 'how to use the pen tool', this was especially relevant when trying to make outlines by hand, although I didn't use it much in my final designs as the process was a lot more intricate and less geometric. I found it would've perhaps worked with objects like the plane and in some of the body but especially not with the hair, eyelashes, and fur. next I learnt the difference between clipping paths and layer masks, ultimately i decided layer masks were better, more accurate and easier to use so opted to utilise it in my design process. using a lasso during this process also proved especially useful https://www.youtube.com/watch?v=ymEcuYfMQWo , previously I had experimented with the tool but never knew how to use it, for example I didn't know the lines I drew had to connect in either an oval or circular shape in order for the tool to take effect. another key tutorial was making selections, as throughout this process of selecting areas of an image I found I did not always select it all, through this tutorial I leaned how to use the rectangular marquee tool and that I could add and take away from the selection through the top left above the tool bar this in turn made the design process a lot easier.
Design resources and articles
One resource that particularly informed my design was https://photoshopcafe.com/cut-anything-photoshop-3-best-ways-remove-backgrounds-photos/ taught me the three most effective methods for removing backgrounds in Photoshop are using the Magic Wand Tool, the Quick Selection Tool, and the Pen Tool. That I should use the magic tool with simple backgrounds and uniform colours, while the Quick Selection Tool is more effective on images with more complex backgrounds. The Pen Tool is the most precise and versatile method, but it requires more time and skill to use effectively and to achieve the best results, it's important to refine the selection using tools such as the Refine Edge Tool or Layer Masks. Overall, it informed my design and ensured I was using the right tool for different images, additionally the article also talks about improving the accuracy of your selections, such as adjusting the tolerance level of the Magic Wand Tool or using the Select and Mask feature.
Learning throughout the module
Throughout this module I have learnt a variety of useful design skills and familiarised myself with different applications, tools and features. Through working on illustrator tasks, I learnt how to create vector graphics using the shapes and pen tools to illustrations, logos, icons and typography. InDesign helped me understand creating layouts and tables better, working with text frames and graphic frames to arrange content and Using grids and guides to align and organize content which in turn helped me to design and print digital materials that are visually appealing and easy to read. Photoshop allowed me to edit and manipulating photography, working with layers and masks to edit and manipulate images allowed me to enhance and retouch photographs for visual impact and After Effects let me create digital motion graphics, working with keyframes and Using effects and filters to create unique visual effects.