Background
GradSpire is a brand-new University of Reading initiative; an innovative graduate development approach enabling SMEs to attract, recruit and nurture top-talent graduates from across the region. The scheme structure supports graduate development, by enabling them to gain new skills in permanent jobs within SMEs from a variety of sectors. Diversity and inclusion is at the heart of the scheme, helping to widen the opportunities within SMEs for graduates from truly diverse backgrounds.
Both the GradSpire SME and Graduate Networks will enhance the experience of graduates and SME leaders, by establishing the learning journey, joint training and development sessions, and special cohort events to supplement the scheme's schedule.
GradSpire team members would like us to design a new GradSpire logo that emphasizes the "Build it Back Better" ethos. In GradSpire's view, graduates of all stripes can achieve their professional goals by leveling the playing field. 
The Brief 
To create a logo that emphasizes its "Build it Back Better" ethos and is a symbol of its commitment to #EqualityAndDiversity, ensuring all graduate opportunities are open to all.
Possibly Interactive poll
Possibly a social media presence
Client meeting
Because of covid-19 and summer, we had online meetings every week with Ella McDougall and Chrissy Boulton. As the client wanted to try different styles and options for logos, I spent a lot of time creating logo concepts for them. Clients do not have a specific image for the logo, it was a challenge that took longer to create different logo concepts.
Schedule
Due to covid-19 and the lengthy nature of the design process, it took longer than expected. The deadline was postponed for prioritising producing a logo that fitted the client's brief as much as possible.
Research
Existing Gradspire logos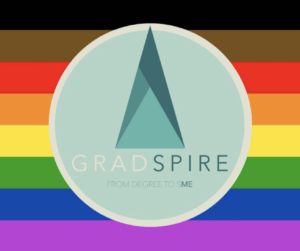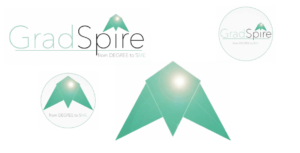 The logo is simple and bold, with clean lines. The font reflects this too and meets both the straightforward professionalism the brand needs for its SME market and the simple, youthful style to connect with the Graduate audience.
Competitor research
 
The competitor logos are short, sharp, and to the point. It's important to focus on the meaning of colors and to highlight the company's name clearly.
Process
First logo designs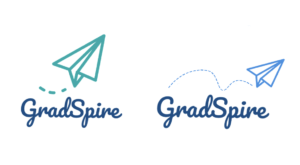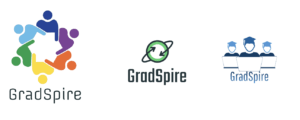 Feedback 
Clients love the paper plane idea. Asked me to extend this idea and want to see more logo design possibilities.
Colour palette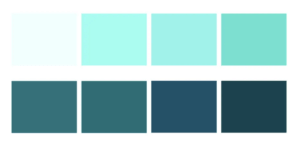 After the first logo meeting, clients want to keep the original logo color and it means fresh and modern. Therefore, I create a color Platte base on the original logo color.
Second logos design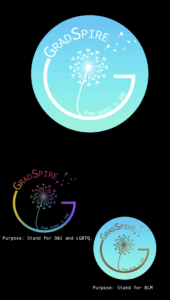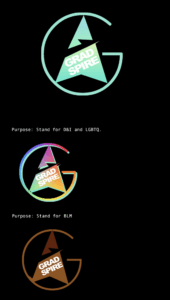 .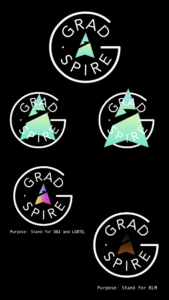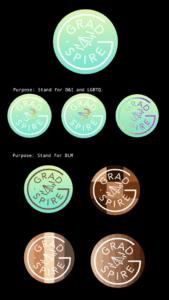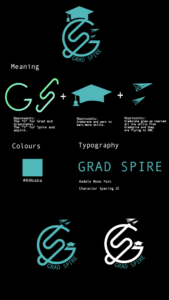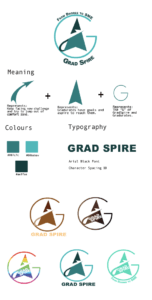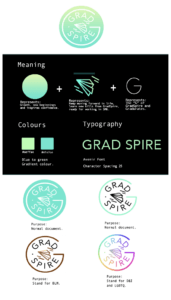 Third logos design




Feedback
Clients want to add Gradspire's slogan 'From Degree to SME' to the bottom.
Fourth logos design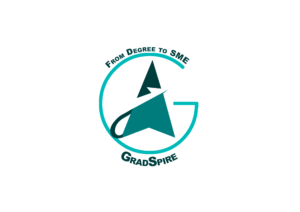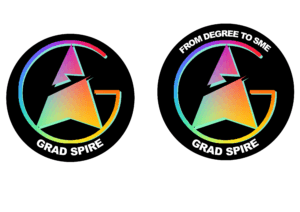 Feedback
Clients want to remove the arrow from the spire, resulting in a solid shape. And want to try more color mix and match combinations.
Fifth logos design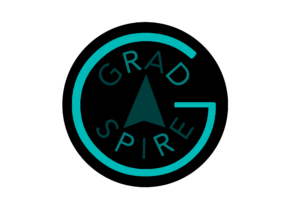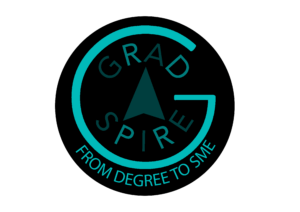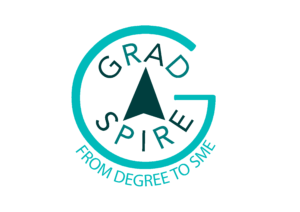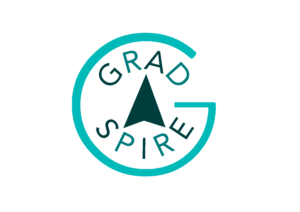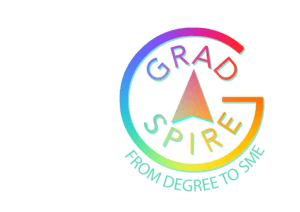 Feedback
The client feels old color combinations is more professional.
Sixth logos design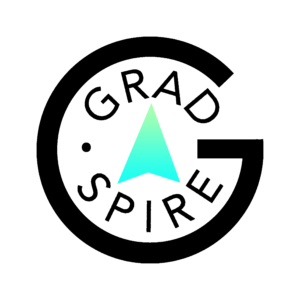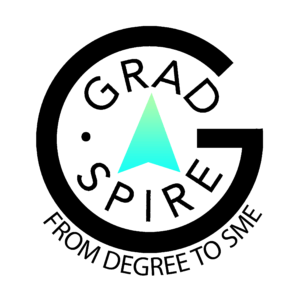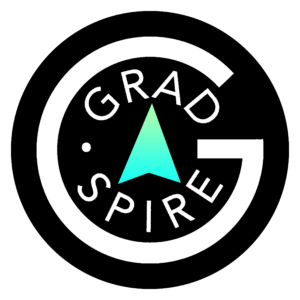 Feedback
Clients wanted to match the palette to Gradspire website colors.
Seventh logos design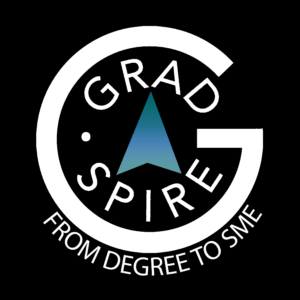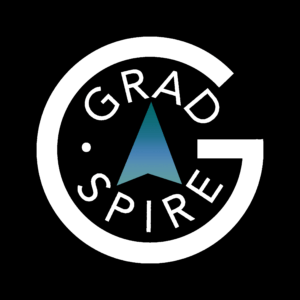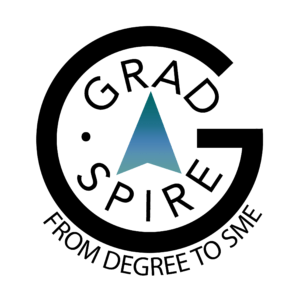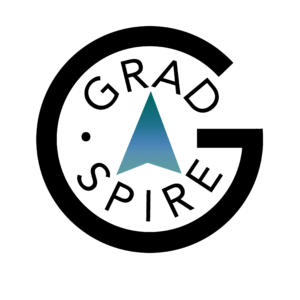 Final outcome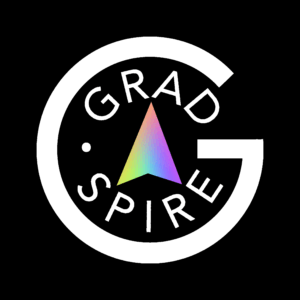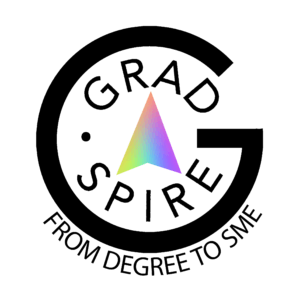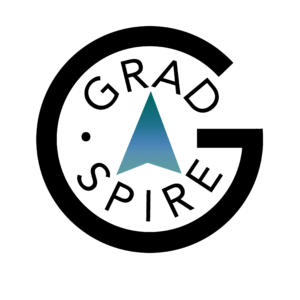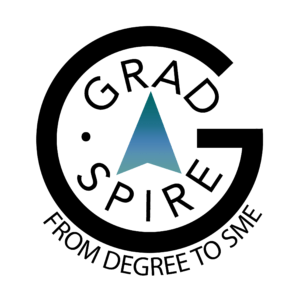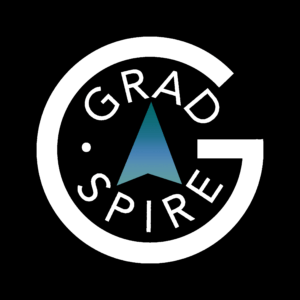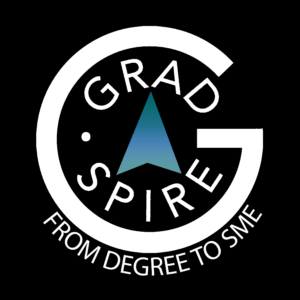 Reflection
All in all, this project was an enjoyable experience and I have gained many valuable lessons from it. My first-experience dealing with a real client made me very nervous about whether I would be able to handle the task if it were my first time. However It has developed me as a designer and contributed to my understanding how to communicate effectively with clients and respond to feedback effectively, however, and I am certain that it has enhanced my performance as a designer. 
I discovered the importance of the designer's own opinion. Although the client wants the perfect design, they are not sure what it should look like (for example, color and font). In my role as a graphic student, I can influence clients with my art knowledge and kills to get a high-quality outcome. 
If I were to resume this project, I would have to maintain a consistent relationship with my supervisor. When working on the real job, my supervisor is a senior designer with professionalism, so I should ask him for more professional advice. Despite the client's love for the outcome, there are still areas for improvement if I get supervisor input.