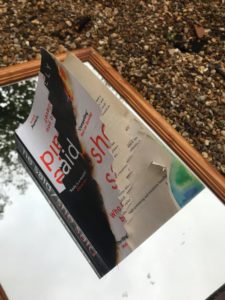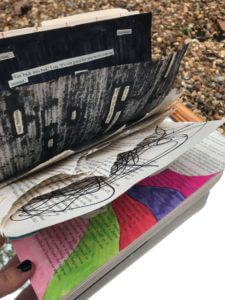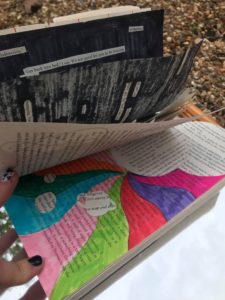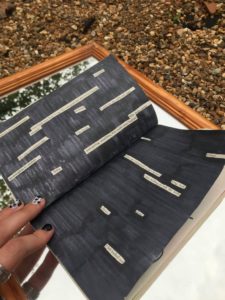 For todays task we were given the freedom to let our creativity flow in this Broken narratives activity. We were given the choice of four themes. I chose the theme 'stairs'. As stated in the brief a man has been hospitalised for an unnamed disease, the hospital has 7 floors for people like himself, the lower floors are for the more ill patients. He is moved the lower floors as the day goes by he moves further down along the way he reaches a state of hysteric and therefore begins to hallucinate. He eventually reaches the lowest level and therefore death.
Throughout my work I wanted to portray images of illness, death and doubt. I think I did this pretty well and I really enjoyed this task. I wanted to tell the story through a series of different ways and techniques and feel like I achieved this relatively well considering the short time frame.
Some of my techniques failed but it was all about the creative experience. I tried to create stairs going deeper and deeper as every page turned but I couldn't seem to get it. However i do think the stairs on the front cover are effective. I did the painting of the Earth because i wanted to try and make it as if he was moving further and further away from earth as mentioned in the brief but i didn't end up finishing this. The black pages with the cut out lines is what i imagined the man would've been thinking in the dark times during the storyline because i wanted to make it more emotionally evoking.