Software Tutorials
Before starting this project, my software skills on InDesign were limited, I had only used it once in a demonstration class at A Level. InDesign is intimidating, it's scary and professional. So, I ignored it and stuck with my best friend Illustrator for two years, I even designed a 12-page magazine on Illustrator too.
Until I started this course and knew that I had to master this software, for the sake of my career. Through the tutorials and guided sessions, I began to break the ice with InDesign. I started to see how useful and powerful it is as a piece of design software. When the time came around for the InDesign task, me and InDesign were certainty on acquaintance terms.
I have explored some of the online tutorials available, using adobe tutorials as my starting point. I could list all the new things which I have discovered how to do on InDesign, but I have taken away more important lessons.
InDesign has a huge extend of tools available to use
The internet is a good stating place to discovering what InDesign can do
InDesign isn't so bad once you start hanging out and getting to know each other
Sorry Illustrator, but pros work with InDesign.
Design Idea & Process
Typography for Design Nerds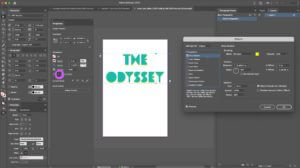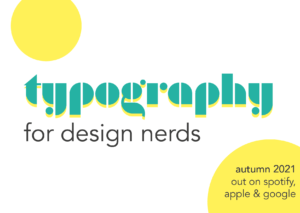 With my first design idea, Typography for Design Nerds, I started out by exploring the Adobe InDesign Tutorial for some inspiration. The Create a Retro Effect jumped out to me because of the funky typography. Through the properties panel (Windows → Properties) you can access the text effects by clicking on the fx button, circled in Screenshot 1. For this project I thought that the drop shadow, with yellow as the contrasting colour, was eye catching and visually exciting.
 Design Nerds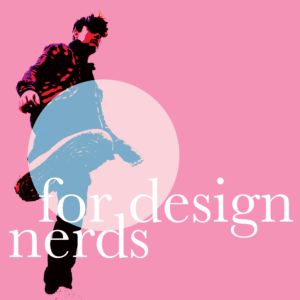 For this postcard I chose to extend one of my podcasts covers, Podcast – For Design Nerds When looking for some inspiration I found this postcard, Inspiration – The Secret Garden, and quite liked the interactionbetween the text and the image, something which I hoped to achieve in my own postcard.
I challenged myself to create an interactive pdf, using this tutorial. I found it so much easier than I thought it would be.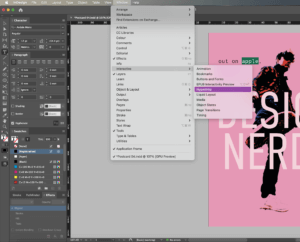 With the text (or object) selected access the hyperlinks window, see Screenshot 2, and paste in the link. When saving make sure you save as an interactive PDF.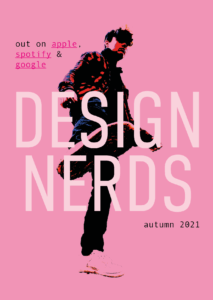 Typography is the Art of Arranging Letters
For my final postcard I again have taken inspiration from another Adobe InDesign Tutorial, and learnt how to use drop caps. A skill which I have been able to transfer to the book project. I have achieved this by selecting the first letter and then over in the paragraph settings and increasing the Drop Cap Number of Lines, Screenshot 3. To add an image into a letter, I had to firstly change the editable text into a shape, by converting to outlines, Screenshot 4. Then insert in your selected image, by using the place function, Screenshot 5.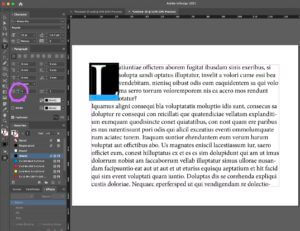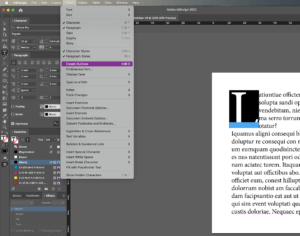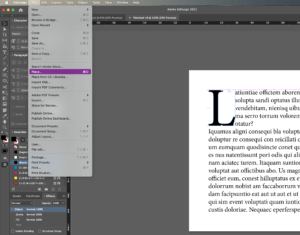 I wanted to learn one final thing, how to Create Gradients in Adobe InDesign. Access the gradient tool, see Screenshot 6, and apply the gradient to the object, Screenshot 7. For more exciting colours, drag a colour from the swatches over to the gradient window, Screenshot 8.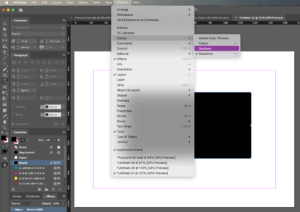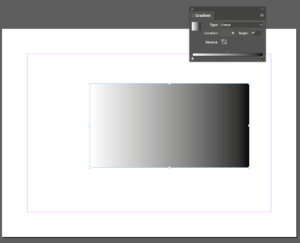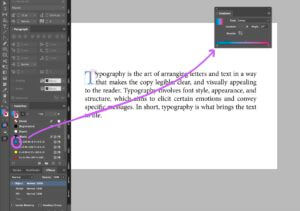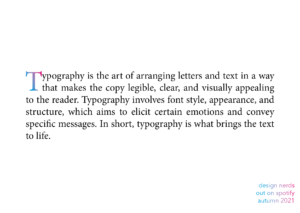 Design Resources and Articles
It's hard to access your skills and know where you need to improve, when you have no idea what InDesign has to offer. So, I did some research and discovered this article 5 Cool Things You Didn't Know You Could Do in InDesign. One of the suggestions was to create drop caps, which is what it did, with the help of another tutorial.
I hadn't created a gradient before, but knew it was something you could do on InDesign so again searched up how to do that.
I'm discovering that the scope of resources out there are huge. I can keep challenging myself to extend my skills or to read up about something I haven't come across before. There is always something new to learn how to do, and that is what this project is all about.