Mini project – Lettering in the environment – Eric Kindel
For this project I focused on trying to get as much variety of lettering as I could. I started off by walking around campus, then I ventured into Reading Town Centre.
Once I had all my photos, the next step was to categorise them. I displayed my photos into a collage form with the topics of; 'Warning', 'Branding', 'Advertisement & marketing', and lastly 'Signage'.   These can be seen below.
  Warning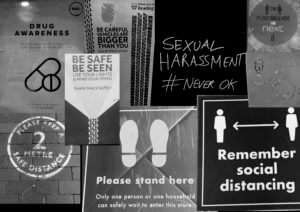 I used Adobe Photoshop to edit each collage. I decided to remove the colour as I found it heightens the danger in these signs. Also it gave me a different perspective to examine the lettering. I found the type to be similar and all consisting of a san-serif font. I looked into this further to see what the reason behind this was and I found it was simply because they are easier to read.
Below, the rest of my collage's can be found.
Branding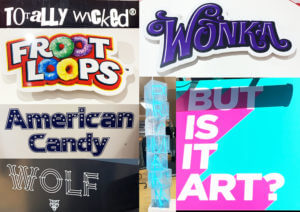 Advertising & Marketing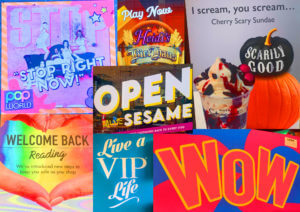 Signage