Design Ideas and Design Process
Design Idea 1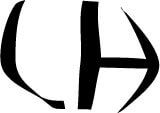 For my first design I decided to start off with the basics of Illustrator due to not having much experience using the software. Using the distort envelope tool, I was able to warp my initials to take the shape of an ellipsis. Once this had been done I wanted to experiment further with the design as it looked too simplistic. Using the direct selection tool, I was able to pull and push corners to manipulate the text.
Design Idea 2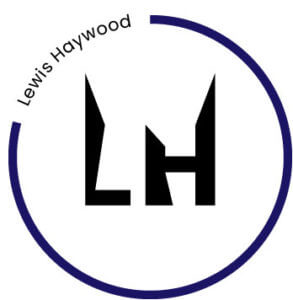 My second design I decided to again use a tool that would allow for text to be wrapped around a shape, which I did for my name on the left of the circle. After this I simply placed my initials in the middle of the circle, again I have used the direct selection tool to be able to pull on the corners of the letters to create a more abstract looking final product.
Design Idea 3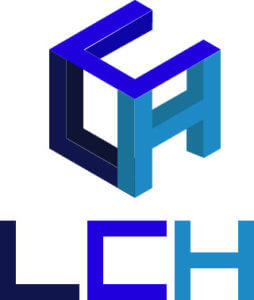 For my final design, I wanted to create a 3D looking design I believe I have achieved quite well. I could have probably used perspective grid tool to aid me in creating this design, however I opted to use the polygon tool to create my grid lines, but I will get onto that a bit later on in this blog post.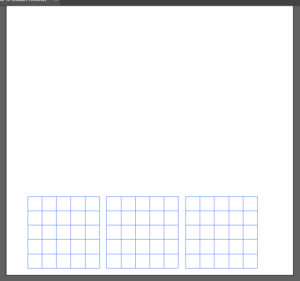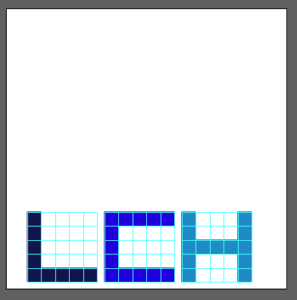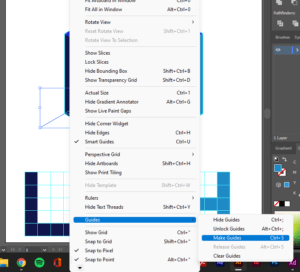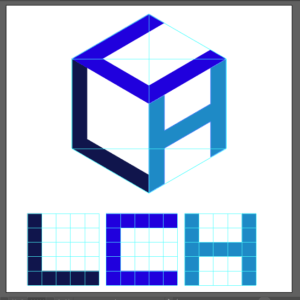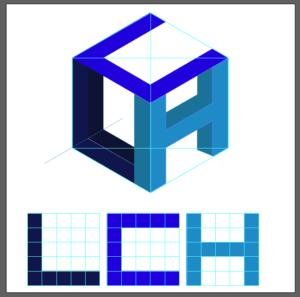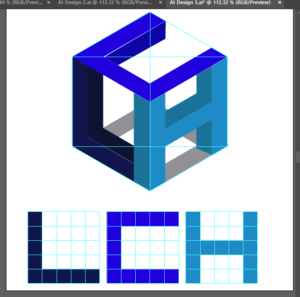 Software Tutorials
To start I decided to use a 'YouTube Tutorial' to get me started in letter manipulation when using Adobe Illustrator. The tutorial showed me how to use the envelope distort tool to be able to transform my initials into different shapes such as an ellipsis or a triangle. This tutorial helped me figure out and experiment when using the direct selection tool as well as the distort envelope tool. For my second tutorial I followed an 'Adobe Tutorial' that explained how to create your own monogram. This tutorial helped me develop my text skills further as it showed me how to place text around a path. I followed this up by deleting a certain area on said path to create a gap for my text to sit nicely between it. The final software tutorial which is a 'YouTube' one I found myself shows me how to create a cube using custom letters, in this case it was my initials. This tutorial was extremely useful as it showed me how to create guidelines using shapes that I have drawn myself, the ability to create guidelines using my own drawn shapes was a new skill to me but I managed to grasp the concept rather quickly. For further development I would like to be able to create more realistic looking design this was due to me being unhappy with some of the elements on the final design such as the C, as it is not quite fully 3D.
 Design Resources and Articles
When searching for design resources and articles on logo design – which this Illustrator task essentially was – I started by searching through and reading on some different articles that were online and I stumbled upon this article. The article itself pretty much runs through the steps needed to be able to create a successful logo, although parts of the article may not apply to me directly as it goes through the entire process but I can still take away certain aspects from it.  The second article that I looked at was an ''Adobe Tutorial' that again looked at the essentials when it comes to designing a logo. The article took real life objects and turned them into illustrations which I could have used to influence some of my design choices.
Learning Across the Module
Using the quiz results from this term I definitely retained some skills and learnt some new ones along the way. My quiz results are very similar from last one but I believe my overall knowledge on certain topics has improved overall as I did guess some of the answers when completing the quiz back in the first term. To improve on my quiz results I need to look into the technicalities of certain software, an example of this is questions on the best dpi's to be using on certain files.
The software tutorials that I have used throughout the module were very helpful as they acted as guides for taking me through the use of certain tools. Throughout the module I have learnt many skills, these include advanced work with the pen tool in Illustrator, being able to edit photos to a high level in Photoshop and formatting texts at a professional standard in InDesign. Skills that I would like to develop further are being able to work with curved lines at an effective standard and the ability to transform images in Photoshop with ease and efficiency.