Photoshop"creative images"
This week, I decided to choose "creative images". The first reason, why I have chosen this assignment is the freedom of choice. We are not bounded by the theme "Typography and Graphic design".
INSPIRATION
My theme for this project is Space and the Odd objects. My inspirations for this task are Paul Rand and Henry Matisse.
I love the vibrant colours that were used in their works. They are simple and straight forward.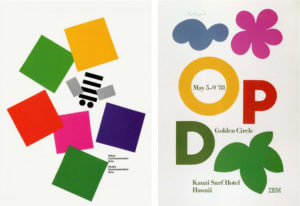 Posters by Paul Rand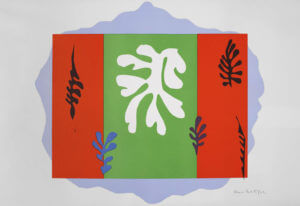 Henri Matisse – The Dancer, 1949
Paul Rand was a famous and very talented American graphic designer, who create IBM, UPs and loads of other beautiful logos. "Everything is design. Everything!"1. Paul Rand had an amazing sense of shapes and colours, he managed to mix everything and still had a certain balance in his works.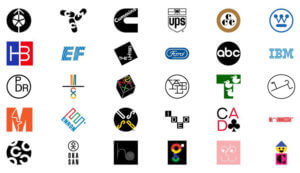 Paul Rand's corporate logo designs
Henry Matisse was a famous French artist who created beautiful collages and paintings, following "Fauvism" movement. "That freedom seems to define the works on display: vibrant blocks of colour and simple, exaggerated forms that capture an expression found in memory and intuition. Matisse aspired to creating art that was tangible and could be felt by every man—it is this thought and feeling that pulls you into these large-scale designs."2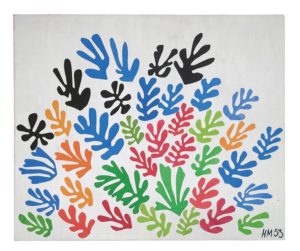 Henri Matisse, The Sheaf, 1953
I have read books about Paul Rand, "Paul Rand : Conversations with Students".
Quote that impressed me, was:
"Form is how you treat the idea, what you do with it. This is exactly the meaning of design: it is the conflict between form and content, form being the problem."1
This quote made think a lot and I decided to create a form, that will solve my problem.
My problem: How to represent aesthetically pleasant object with a meaning?
How to represent a Space through the shape?
PROCESS
For this task we have been assigned to use photoshop. While designing, I realised that I want my work to remind the viewer of Henry Matisse art pieces. I have gathered simple shapes to make a collage. I inserted the photo of the circles, that were cut out of paper and placed them on the left side of art board. Then,I have used Liquify filter, to give the circles a melting effect and for that, I have used "Forward warp tool".
Once, I finished with the circle, I moved on to the photos of planets. I have used a "Quick Selection tool" to cut out the planets. Then, I used a blur tool to smudge the edges of the circles and make look more realistic.
I have applied Matisse's technique, collage. I changed the layers, so that planets would like like they are underneath the paper circles. Then, I used the eraser tool to remove all unnecessary parts of the planets, that were overlapping with the paper.
Lastly, I added two backgrounds white colour and space background.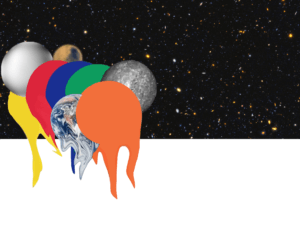 Zulya Pashayeva, Space and the Odd objects,2021
RESOURCES
It thought me how to apply "onion skin mode"
https://helpx.adobe.com/photoshop/how-to/selection-masking-space.html
It ought me how to overlap the pictures
https://helpx.adobe.com/photoshop/how-to/composite-photo.html
https://www.youtube.com/watch?v=z0ckMwQxc1shttps://www.youtube.com/watch?v=z0ckMwQxc1s
WHAT I HAVE LEARNED
I have learned how to apply different filters: 3D, Liquify, Pixelate and Blur.
I have used new tools: History Brush tool,Blur tool and quick selection tool.
I have learned how to use a property panel.
OUTCOME
Photoshop task has not only taught me the technical skills, but it taught me to think "out of the box". I don't look at the forms and colours the same way anymore, as they can be transformed and convey absolutely different message to the viewer.
Citation List
1."Everything is design. Everything!"
Kroeger, Michael. Paul Rand : Conversations with Students, Princeton Architectural Press, 2008. ProQuest Ebook Central, http://ebookcentral.proquest.com/lib/reading/detail.action?docID=3387545.
Created from reading on 2021-03-10 00:34:59.
2.Henri Matisse: The Cut-Outs Tate Modern, London, UK, until Sept 7, 2014, and then touring to the Museum of Modern Art, New York, USA from Oct 14, 2014, to Feb 9, 2015 http://www.tate.org.uk/whats-on/tate-modern/exhibition/henri-matisse-cut-outs