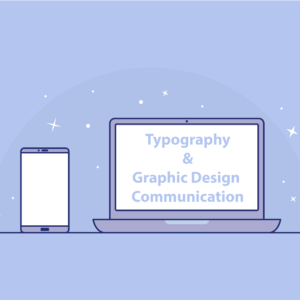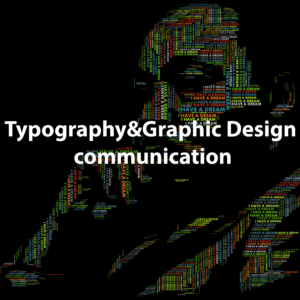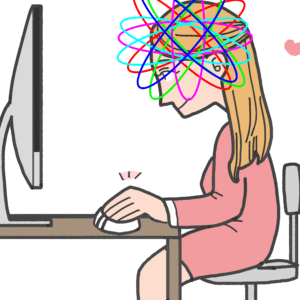 Design ideas and process
With my first design, I wanted to keep it pretty simple. Considering my lack of experience with photoshop I was still navigating around the software. In the image you can see a girl sat on a laptop and I've created a more abstract feel by not including any texts. I actually attempted to edit a few things out of the image to make it more relevant to the message I was trying to convey. I've done this by matching the background and overlaying a white box one top and locking this over the image. I've also repeated an oval shape, changing the colours of each one to create a 'Creative Thinking' concept which is obviously crucial in the Graphic Design world.
Next, I wanted to create something a bit more controversial. Using the basic representatives of Graphic design – A laptop and a phone. I was also really attracted to the pastel blue colours. I've laid some white boxes on the top of the devices because there were some graphs I didn't want to be shown as they were not relevant to the task. I've used the text tool to put 'Typography&Graphic Design Communication' making sure the space of the words looked correct. I used the eyedropper tool to match the colours of the text with the colours of the background that I liked so much.
Along my research of inspiration, I came across this calligram image of Martin luther king. I was drawn to the bright contrast of colours against the black and this is something I have tried to reflect in my own design with the bold, bright white writing that definitely contrasts with the background. I experimented again with the type tool and moving around the text to make it seem appropriate on the page. I've used a bold, san-serif type in white to create a clear contrast of colours similar to the main image.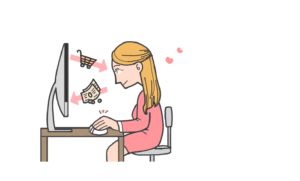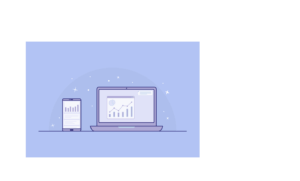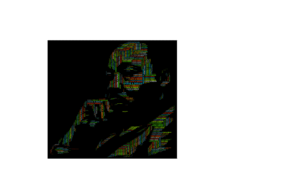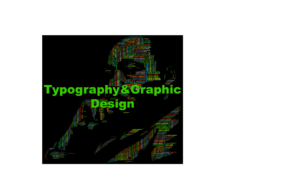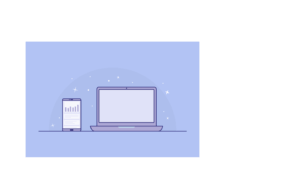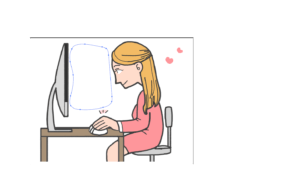 Software tutorial
I have decided to log about my photoshop task because photoshop is where I least excel in, so I wanted to challenge myself more in this area. I have been briefly introduced to photoshop but other than a few short tasks I am pretty clueless as to the uses of the software. I was eager to learn how to use photoshop, as I am very aware it is a huge aspect of the creative industries I want to strive in. 
Software tutorials were an extremely important part of my process with my lack of experience with the software – I know from experience with other Adobe softwares that the never-ending tutorials on the internet are very important and actually a way of key learning for most creatives. I needed to start from the very beginning and decided to watch a video just showing some navigation of the interface. https://www.youtube.com/watch?v=LN37eDqYvfQ. There's also some little videos as you hover over the interface which I found very helpful along the way. Some of the skills I learned on my journey include placing the images in the interface, experimenting with the type tool and similarly experimenting with the different typefaces. I also used the eye dropper tool to do some colour matching. I feel like I'm pretty familiar with photoshop now and will feel more comfortable in future photoshop tasks.
When considering some of the skills I wanted to develop further, I'd like to experiment with overlaying and merging images – maybe through the use of cutting out and placing on top or even experimenting with different transparencies et cetera. I'm very interested in this photo editing side of photoshop and it's something i've been meaning to experiment with for a while and will definitely be taking this with me after this project.
Resources for inspiration 
I started my research of inspiration by looking at a website called Picabay mainly for inspiration but also this is where I was going to source my main images. I started by researching some key words like 'Typography' and 'Design'. I was finding myself drawn to calligram-like images. I've always been inspired by David Carlson and his grunge typography style. I definitely wanted to include something like this. I was drawn to one Calligram in particular of Martin Luther King. I loved the true contrast of bright colours on the black, but also the message that we resonate with Martin Luther King is ever important. Although some might feel he is irrelevant to the topic of Graphic Design, if I was to have a podcast I would be including content that resonates with the morals of Martin Luther King and likewise the celebration of other black artists.Similarly, I seemed to gravitate to more colourful images which is evident in the final images I picked with paste blues and elements of pink but I also managed to keep it quite simple. I did some similar inspiration research looking up keywords on the internet (similarly websites like etsy and pinterest) and found this pretty helpful when i was in times of a creative block.