My designs and process.
I have chosen the photoshop podcast covers, my 1st design for the podcast cover was a simple design, on a plain background I had the name of the podcast cover which was type matters. But after looking at the podcast it looked really simply so I changed the background to a typeface background which I got from pixaby. Then I have used the text twice to give it volume. To develop this further I have changed the colour of the background to a forest colour.
For my 2nd design I have chosen the same idea but this time I have kept the plain background however I have used a pastel green colour and then I have used another picture from the same source of a microphone and then I have added text to the bottom of the cover horizontally.
For my 3rd design I was to create a really simple cover with typography on it, but then after looking at my design I thought it was too simple and I did some research about the Bauhaus and tried to incorporate that into my design. To do that I then added some geometric lines and some circles in black and red however I wanted to add some photography, after added the photography I thought I should take out the lines and put my black and white photography which will look better with the red colour. Then I choose a cream colour background so the text and the photographs would stand out. To add the text, I wanted to add a simple text but after putting it on the photography and circles it was too simple, I thought of making the text in two colours as it would then show white on black and red on white, but I couldn't do that as I didn't have enough knowledge about that.so I had to come up with something that would complement the background. I then have put the text in two colours and then stack them together as I didn't know how I could make the text 3D.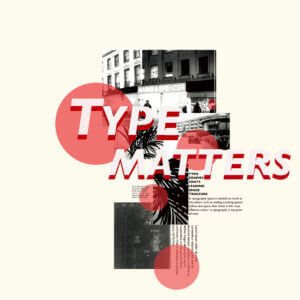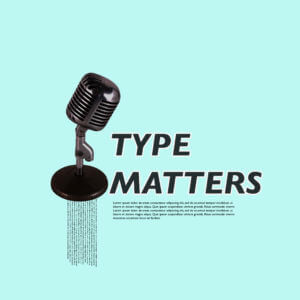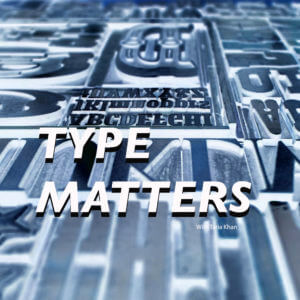 Tutorials I watched for the podcast
To make these podcast covers I have used some tutorials from YouTube of how I can make the outline of the text, to create the outline for the text I was to add the text to the artboard and then I was to click on the layer and use blending positions and then use strokes and put options as outside and then chose how thick I want the stroke.
how change the opacity, to change the opacity I was simply needed to go to the opacity option on top of the layers and then add how much opacity I want. as I am not really good with photoshop, how to change Size of the pictures by going on the top and clicking edits and then using the free transformation to transform the size, and some basic introduction to photoshop videos in which they explained what every tool was all about. Which have explained quite a lot about photoshop.
Some of the videos which were given to us on what each software was and how it was used for different things. These videos really helped me identify which tools to use and how they can help me change the hole look by just one simple thing such as adding the outline to the text or changing the background or changing the opacity.
The additional source which I was using was Pinterest as it really helps me get my thoughts together. As well as ii have used some of my own photography with black and white film around town.
Resources and inspirations
I have used Pinterest to get inspirations of how I can make different podcast covers and then looked at google to see what existing podcast covers were like, my biggest inspiration was from Bauhaus as I was doing research about the essay when I looked at some Bauhaus covers which were really fascinating to me and I really liked the way they have used geometric shapes to create such an effective cover as well as the way they build the subject in the centre in a architecture sense is quite interesting. I have looked at some other podcast covers which really helped me to make my mind map of what I wanted my designs to have. after making my 1st designs, I was to develop those designs further so I looked at some Pinterest podcast covers which then helped me decide that my podcast should not look busy it should be simple but effective.
And what fonts I should use, after designing my 3rd design I looked at some more Bauhaus, so I decided to use a traditional font and the design the podcast in modern style. Which I think looks better on the background as its to busy in the centre.
For my 2nd design I was inspired by the Bauhaus posters however I didn't want it to look like the 3rd design, so I changed the design of it and
I also looked at the podcast covers from our Class which were quite good as well. Which was also an inspiration. And to see what names other people came up with.
I would  like to develop  the 3rd designs in modern designs as the new 2020 deigns which are quite in trend these days.