Design ideas and design process
Final Design 1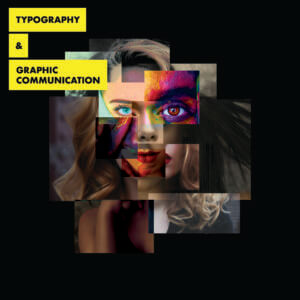 The idea behind design one was to create a cover that represented the topic (graphic communication), but also be eye-catching and to stand out. If you go onto Spotify podcasts; as a listener you are met with a sea of different colours, shapes and fonts. Which is why it was important to make sure my podcast covers stood out or drew you in to look at the detail. I believe that this design does this well. The contrast of the colours (especially black and yellow) work well together; whilst also helping the typography to stand out. For this  podcast cover I used Pixabay as my source for my images. I downloaded four different portraits into photoshop, each into their own layer. As this didn't complicate the final design. I then started working on the cover by taking sections off each image and adding them in one by one, to create this distorted illustration of a face.
Final design 2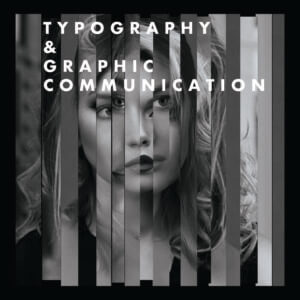 I chose this podcast cover as a final design, as it screams professionalism. I think that it's important to use photos within a cover as it depicts something that is real, which is what this podcast is about. It isn't a story; it's teachings and news within the department. From my research I learnt that for a non-fiction podcast, the cover tends to be photography. Compared to a fiction podcast which tends to be illustrations on the cover.  I really liked this design visually.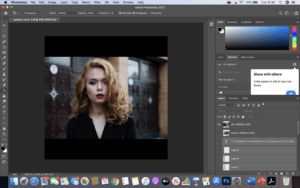 I took 3 different portraits and edited them to be black and white.I didn't want to leave this design as just an image that was black and white. I liked the style of design 1. So I repeated design 1, but in a new manner. I took cuts horizontally to create one portrait from many different snippets of woman. Even though there is no colour, there is depth and tones created from the different snippets. Which is why I believe it is effective.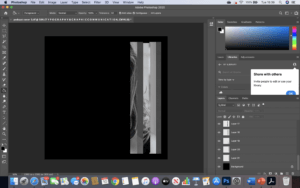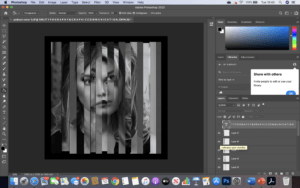 I then added the typography. The type is large and clear, but not over powering. The photography and type balance well together. I chose to keep the type white as I didn't want to over power the design with one colour.
Final design 3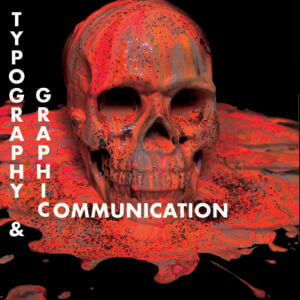 This podcast cover screams graphic design to me. I used my own photograph of pouring paint on a skull, then edited it too look more digital and graphical. I used bold colours to stand out.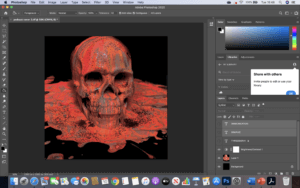 I feel that this cover will entice you to listen if you want to learn about graphic design. Personally I think it looks cool, and as a listener I would want to learn how to create something like this from an image. It is digital and modern, which is why I believe it works well with the topic.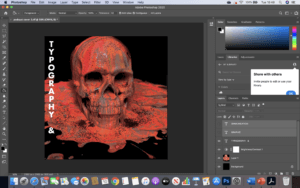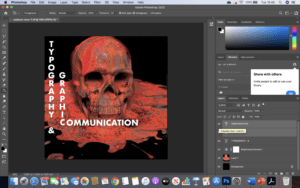 I have the text layer above the image and down the side so it doesn't create a too busy look. The contrast of the white text to the bold skull balances each other out creating a visually pleasing cover. For all 3 of my designs I kept to a black background, as it surrounds the images well and creates a nice contrast and unity through all the elements of the design.
Software tutorials
I started by watching the tutorials that were provided, but felt that most of them were aimed for people who were new to Adobe Photoshop, so didn't feel like I learnt anything new from them. I was confident in my photoshop skills and knowledge before I started this project. Therefore, didn't find the tutorials useful personally.
I watched a couple of videos on YouTube about photoshop and podcasts. The one I would recommend is https://www.youtube.com/watch?v=RlVVMXE4Epw . Although I understand photoshop, I haven't created a podcast cover before. Which is why I watched some YouTube videos on the topic before jumping straight in. I took pointers from this video and considered them when creating my design.
Resources for research and inspiration
I found the sources for inspiration useful as a starting point and from a research point of view. I think it is good to research and look at sources before you start a task. I especially found the pointer to use Pixabay useful, as I never knew this existed. It gave me a more free rein to play with concepts and designs, without having to take my own photographs to depict all my ideas. Additional resources I used were; Spotify, Pinterest and Captive Blog.
I found spotify a good place to start as it is a popular platform for podcasts. Also it contributes to the reason behind why podcast covers are the size they are (so they fit and can be viewed from phones and smaller devices). I found this sources useful as I got access to a wide range of podcasts on all kinds of topics.
Next I used Pinterest, I find Pinterest a useful source in whatever I am doing. It is always a go to source for me. It helps me stimulate ideas and concepts; but also create a mood board of different influences and designs. I have made my board public, if you would like to have a look at it: https://pin.it/1YgLoo6
Lastly I used Captivate Blog. I reed their article on 'Do's and Dont's for creating knock out podcast logos and cover art design'.  I found this source useful as research before I even started my design process. It gave me insightful knowledge on important pointers for designing a successful podcast cover. The link to this blog is below, as I would recommend reading it too before you do a task like this: https://www.captivate.fm/blog/5-dos-and-donts-for-creating-knock-out-podcast-logos-and-cover-art-design/ 
I would further like to experiment and create podcast covers on a different topic. As I believe this will stretch my design skills and understanding on this specific area of design.