Design Ideas and Design Process
For the podcast Photoshop task, I began by choosing a title. I wanted a catchy phrase that was related to typography and decided on 'Talking Type Tuesday'. The alliteration worked well and it meant that it was clear which day the podcast was on.
For idea 1, I had not used Photoshop before so I began with a simple design to experiment with. I used different typefaces to reflect on the typography theme and experimented with the ellipse tool and layers to make the design more interesting. Although this design was not my favourite, I felt that it was a good base to start from and allowed me to get to grips with Photoshop.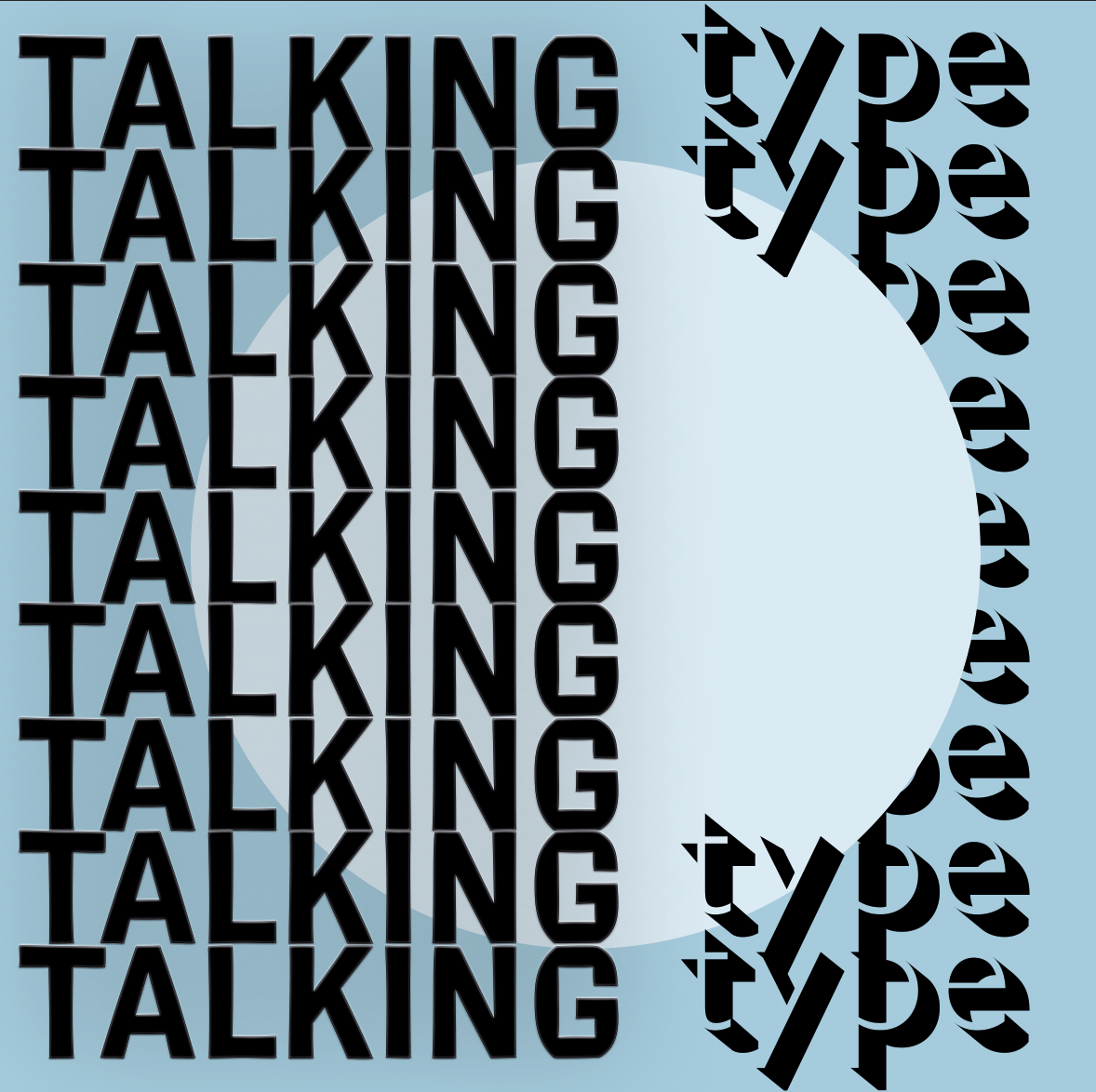 For Idea 2, I wanted to include an image so I decided on a typewriter as it played on the word 'type'. I imported it from Google and then experimented with the quick selection tool. This allowed me to remove the background and isolate the image. I then chose a muted background colour and added some type onto the typewriter to show the title.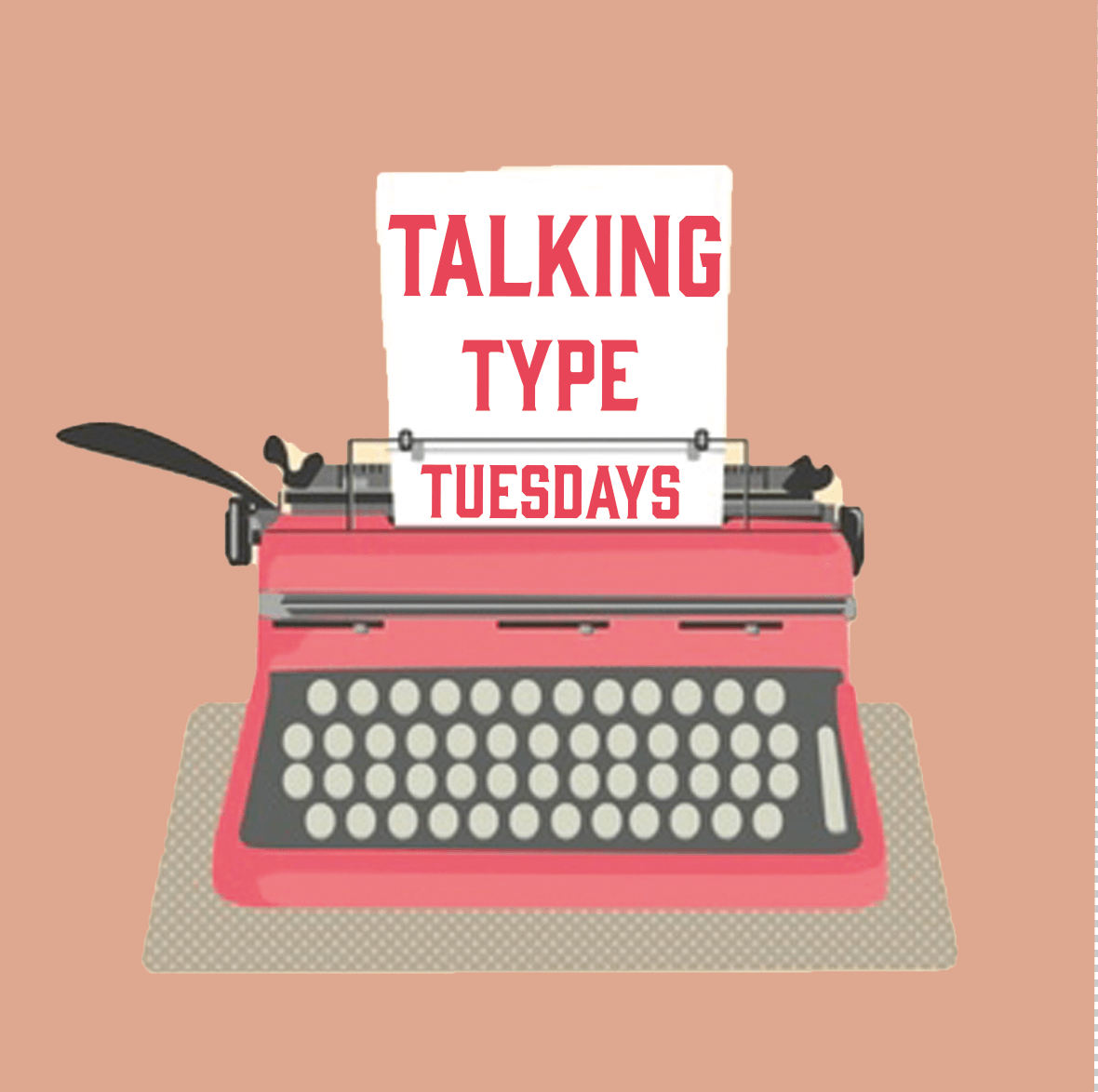 For Idea 3, I felt much more confident using Photoshop so combined the techniques I had learnt to make this. I found an image of a graphic mouth on Google and styled it using the quick selection tool. I was going to leave it just with the image but then felt that different letters coming out of the moth in varying typefaces would work effectively. I then positioned the title as if it looked like sound waves being spoken. I particularly liked how the letters coming out of the mouth turned out as it linked clearly with the theme as well as being very visually exciting. This was my favourite idea as I felt it worked very effectively and liked the boldness of the colours.
To experiment with my covers, I had originally not put a circle in idea 1 as I had decided to just use text. However, I felt that I could advance this and experiment with more tools in photoshop, such as a shape tool.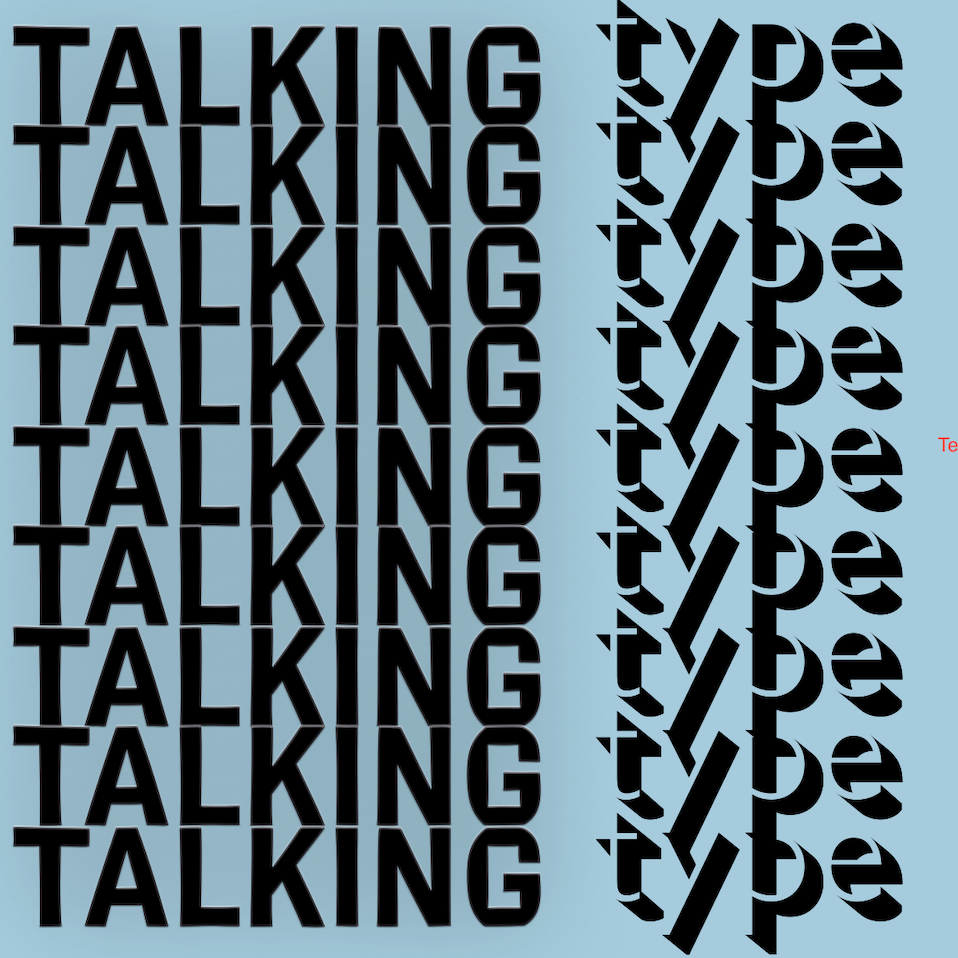 For design 2, I experimented putting the text at the bottom, top, and on the typewriter paper. However, I found that it looked much effective on the paper itself.
For design 3, I experimented with the background colour to see what one which worked the best. After testing with light blue, pink and purple, I decided that purple worked the most effective in providing a strong contrast with the image.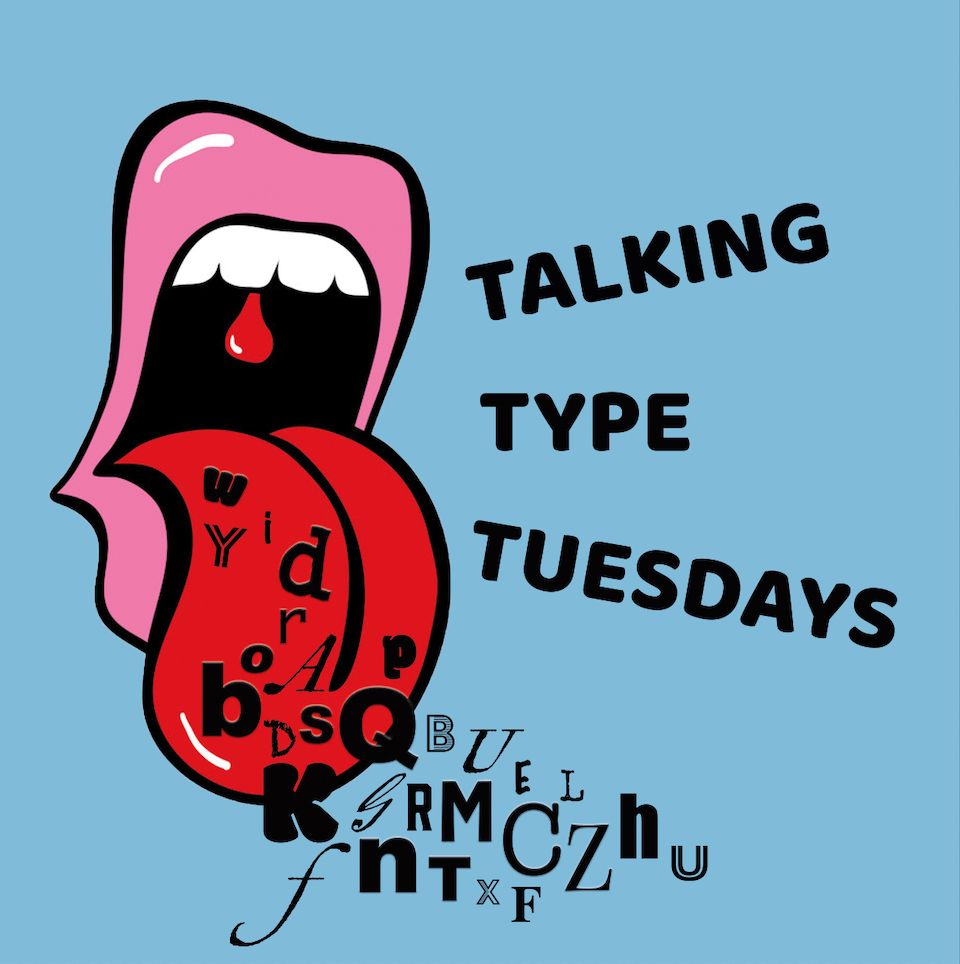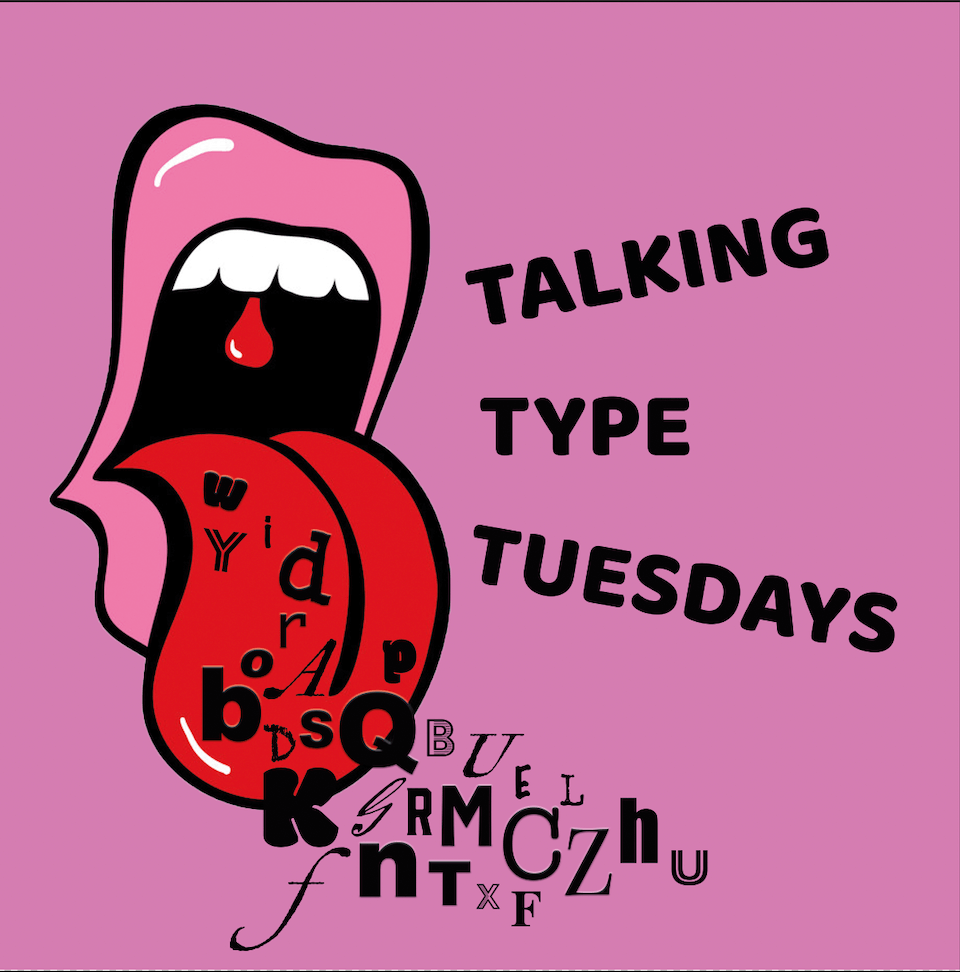 Software Tutorials
Having never used Photoshop before, I found tutorial videos to be most important. I watched the video provided to us which gave an outline of how to make the podcast cover. This showed me how to easily add an image into Photoshop and then how to export it to save it as a web file for my trello board. Alongside this, I watched the Adobe tutorials on getting to know Photoshop and how to use layers. This was especially helpful in my first idea as the layering allowed the ellipse tool to cover some of writing by the use of layers. As I needed to use the quick selection tool often, there was a tutorial in the Photoshop programme that I used, however I would like to advance my skills on this as I found it difficult to isolate the exact image. Although I have not yet mastered it, I found that this tool helped me the most when creating idea 2 and 3.
To aid me in my designing, I watched many YouTube videos on Photoshop tutorials and how to replicate text, such as I did in my third idea. I also looked at websites for an overview of how to make a podcast cover – https://www.makeuseof.com/tag/how-to-create-podcast-cover-photoshop/ which provided a step by step thinking process to follow and reminded me to choose a theme and direction before I started. It also provided an introduction into filling shapes with colour which proved useful in my first design of the circle in the background.
In the future, I would like to explore with the other tools in Photoshop that relate to editing an image such as how to adjust the image quality and using other tools such as the blur and dodge tool.
Resources for Research and Inspiration
As I often listen to podcasts, I went onto my Spotify to have a look at the general layout of other working podcast covers. I discovered that typography and typefaces were a prominent feature and decorative, colourful fonts were often present. An image was also almost always present whether this was in the form of a photograph or as an illustration. I also looked at Typography podcasts that were available on Spotify to take some inspiration from. I found that these largely had a theme of an exciting title via the fonts. This gave me a good starting point and I used similar typefaces to create my first idea, looking at the typography podcast covers and taking inspiration from their simplicity.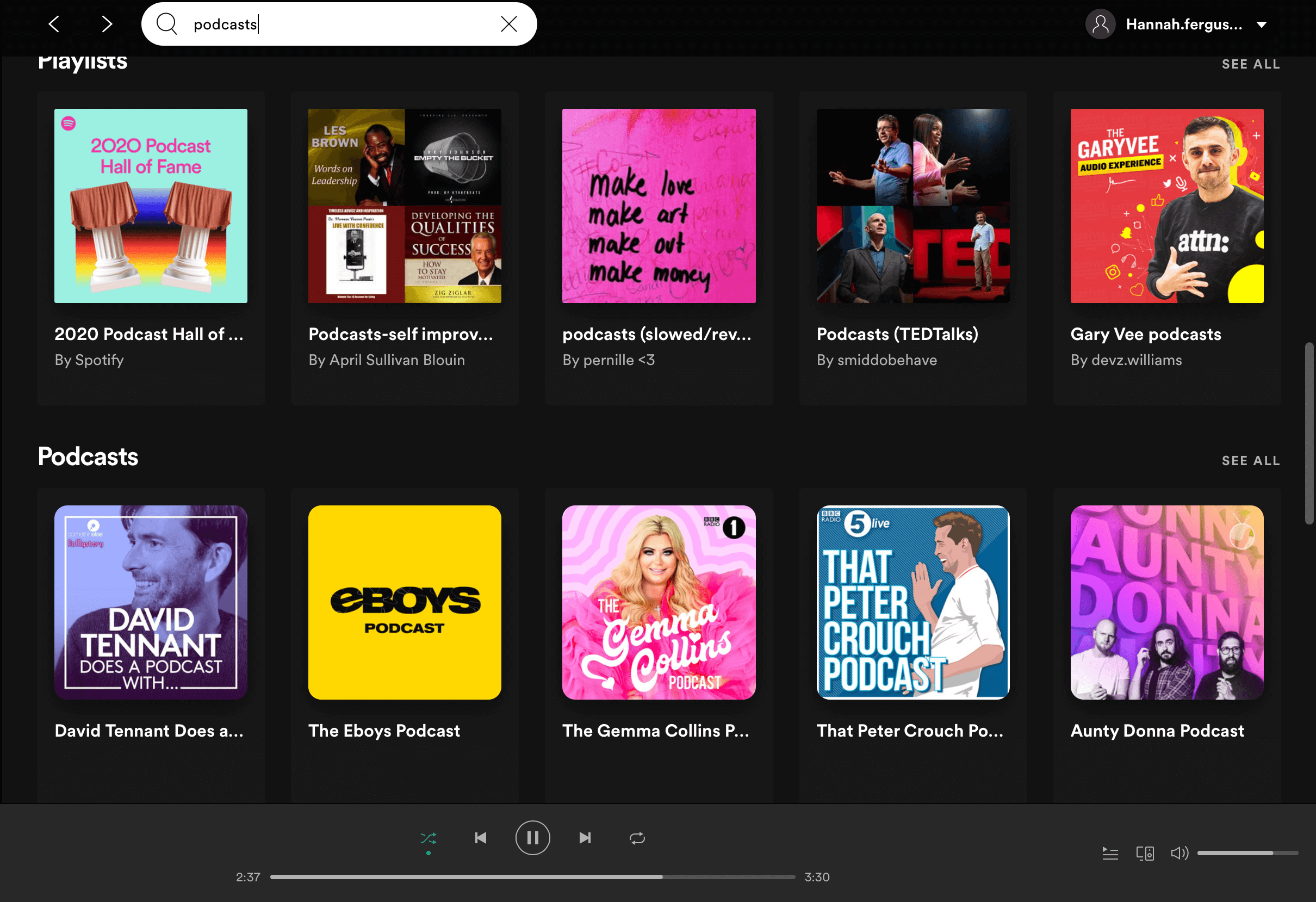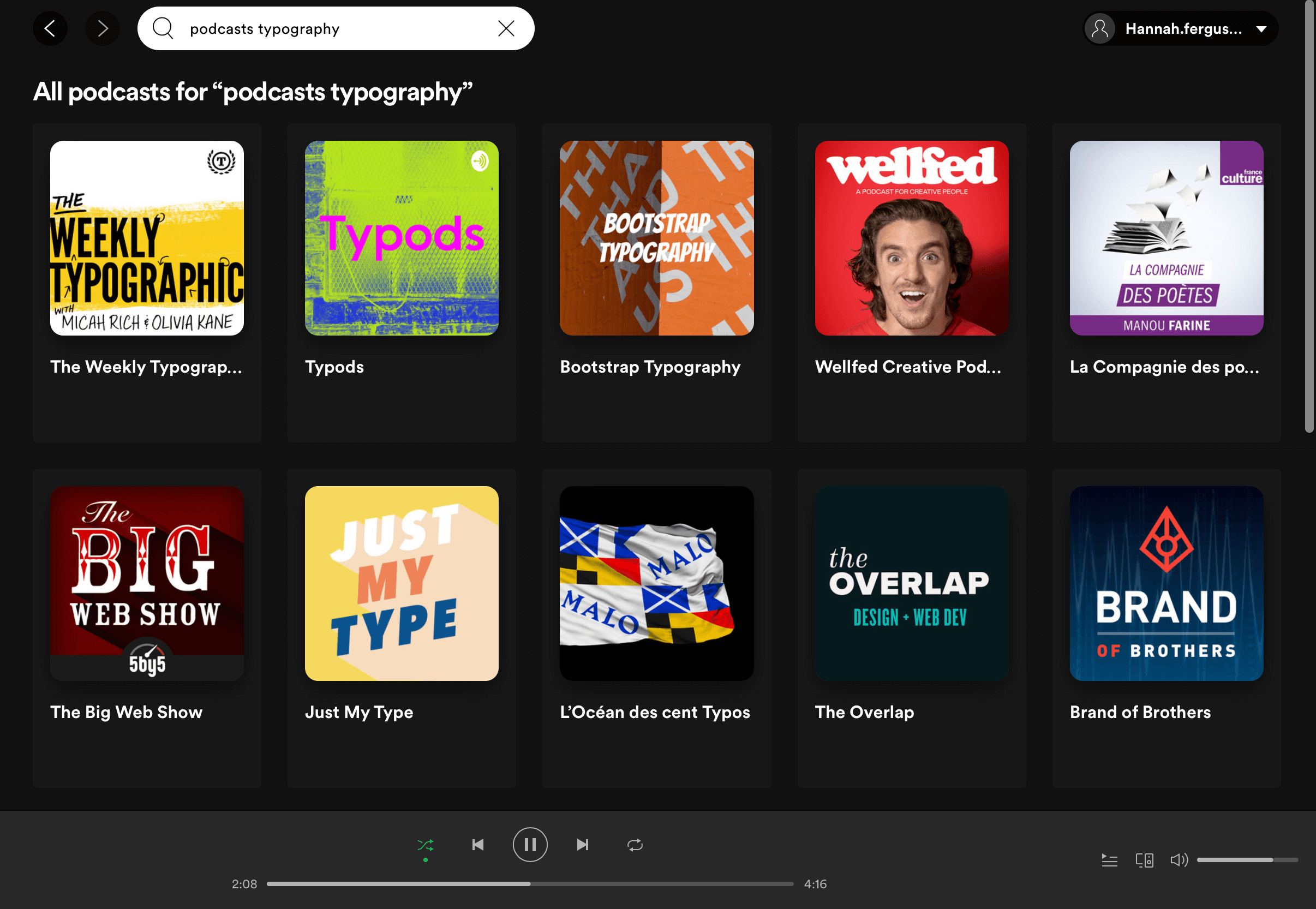 I wanted to include an image in at least one of my covers so I researched objects and themes related to typography on Google. The typewriter came up quite often as a symbol of modern advances in type and felt this would be fitting for a cover. Looking at a modern pop art style perspective for my third and favourite idea, I took inspiration from a website that was provided to us-
https://99designs.co.uk/blog/design-other/how-to-design-a-podcast-cover-the-ultimate-guide/. It made me think to portray my personality within my design as I prefer bold, loud, captivating designs which is why I was especially drawn to this one. It also inspired me to next time create my own illustration for the cover. This is a topic I would like to develop further in order to create my own podcast cover with an illustration that I had drawn, possibly using another programme such as Illustrator then developing it in Photoshop.